WELCOME TO OUR FAMILY
Dear Parent/Guardian,
A very warm welcome to St Edmund's Catholic School, the only Outstanding school in the City of Portsmouth and the surrounding area.
Welcome to our website which is an opportunity to gain an insight into life at St Edmund's. Moving to a new school is an important decision and our aim is to support you in making the choice that is right for you. St Edmund's is a unique learning family, bringing together individuals from different cultures, faiths, backgrounds and traditions.
Together we form a family which works and grows together as a happy Catholic Christian community.
As you would expect from an outstanding school, we have an uncompromising approach to standards of behaviour, uniform and learning. We do not tolerate poor behaviour or allow anything which stops our children making use of their God-given talents. All students must meet the requirements of the uniform policy at all times. Students are required to present in full uniform every day if they are to be allowed into lessons. Strict rules are in place regarding haircuts, hair-colouring and the wearing of jewellery. All parents and students are required to read through the uniform policy and consent to adhere to the guidelines prior to joining the school.
Our expectation is that classwork and homework is demanding of students and that individuals will work extremely hard throughout their time with us. Parents and students should be prepared to be fully engaged.
Parents play a critical role in supporting their child with secondary school life, especially with the promotion of values that are consistent with academic achievement. Our faith journey very much falls under this umbrella and it plays a huge role within a student's education. Homework at secondary school is far more demanding. Students will be required to spend far more time working at home and preparing for the rigors of GCSE examinations from as early as Year 7 and working with the school at all times.
Our spirituality is very important and is at the heart of the school and we aim to always place Christ at the centre of our learning. We have very high expectations of student, parental and family engagement with our ethos. Prayer is part of everyday life and all students are expected to fully engage with this act of worship. As a parent we advise that our spirituality is central in your decision to apply or discount St Edmund's as the right choice of school for your child.
Students from St Edmund's have consistently achieved examination results which reflect the quality of the educational experience our children have received over the past 5 years. At GCSE 84% of our students achieved 9-4 in both English and Mathematics. A remarkable achievement which reflects the high standards, personal care and strong family values that are part and parcel of life here at St Edmund's.
We have, with the support of the Diocese invested over 6 million pounds in updated and improved facilities. These enable us to accommodate our wide ranging and outstanding curriculum. Students at St Edmund's study a vast number of subjects ranging from Technology (Engineering, Graphics, Food and Textiles) through to Psychology and Sociology. We recently completed the refurbishment of our Science rooms as well as our central soul, The Chapel. Our new Wright Block is a modern new building with fantastic facilities.
Our achievement (progress) and attainment (headline figures) consistently place St Edmund's in the Top 5-8% in the country. None of this happens by accident so I would like to thank staff, parents, Governors and all members of our family for their hard work and support. Staff at the school are extremely committed and their energy, love and enthusiasm seem to have no limits. They are truly inspirational.
As a Christ-centred learning community, we have a passion for developing the individual God-given gifts which have been bestowed upon us. Our students grow closer to God and develop a strong spiritual sense of who they are, as well as gaining qualifications which will allow them to open new doors in a competitive world.
This year we are focusing on the Power of Prayer (POP), focusing on:
School, Parish, Awareness, Community and Environment
Our Vincent De Paul group and Chaplaincy Team are putting together an activity that the whole school can get involved in. We hope that you will keep us in your thoughts and prayers throughout this year.
If you have any queries about applications to St Edmund's or the admissions process, please contact Mrs White on 02392 892593 or email: nwhite@saintedmunds.org.uk we are happy to answer any questions you may have.
I would encourage you to look carefully at all of our information and where possible talk to other parents/students who are part of the St Edmund's family.
Any application for a place at St Edmund's should be made with as much knowledge about the school as possible and in the full support of all school practices.
Our prayer is that you will be guided to make the right choice for your child and that we can work together for the success happiness and growth of all members of the St Edmund's family.
I would like to thank you for taking the time to consider the school for your child's education.
Kind regards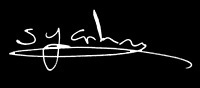 Headteacher
For all Admission enquiries please contact the Admissions Officer, Mrs N White on:
02392 892593 or email: nwhite@saintedmunds.org.uk
Transition Year 7 September 2022
Welcome to the St. Edmund's family. Although moving from primary school to secondary can seem like a big change, we firmly believe we can 'achieve all things through the help of God who strengthens us'. St. Edmund's will be holding two transition days for all new pupils. These are:
These will be followed by a Transition Evening in which Mr Graham will address all new parents with regards the school's expectations and ethos. Parents and pupils will also be able to meet Year 7 tutors and their Head of Year. You will receive your invite to your specific evening in the post after the June half term. There will also be an opportunity to purchase uniform items. A price list can be found here:
https://www.saintedmunds.org.uk/parents/uniform-shop/uniform-ks3-1
What do some of our current Year 7s think about the transition process that they experienced last year?
Jeremiah O – 7 Romero
When I first started St Edmund's I thought I would make no friends and always get a detention. Well, I was wrong. As soon as I started within the first day I made around ten new friends and no detention! Also, if you do good work you get merits and tutor stickers, after you redeem them you get an achievement badge with rewards like an early lunch pass.
Ziva G – 7 Stein
It has always been my dream to attend St Edmund's Catholic School. I attended summer school which helped me to cope with joining school in September. I am very happy at school and the lessons are very exciting. Teachers are very helpful and understanding and are always there when help is needed. You get awarded for your hard work, where you get to collect many badges and other prizes and certificates. I really like this, as this will motivate you to keep working hard. You do experiments in science that will blow your mind and they will become more interesting throughout the year. This is the reason science is my favourite lesson. There is opportunity to join a wide variety of clubs where you can meet new friends and have fun. I am on the girl's football team, I am Sports Captain and I also enjoy swimming. You won't regret your years at this school, it will be the best five years you have ever had!
Oscar J – 7 Teresa
Before I joined the St Edmund's family, I was really worried about getting lost, finding new friends and fitting in with the teachers but when I started in September I found that there was nothing to worry about.
As there were lots of signs around the school to find where you need to go, also you can ask a teacher where the classroom is. I have never got lost!
There are many nice and helpful, people to make friends with. As of now, over half my friends are new to me.
Lastly, all of my teachers (and I have lots of them!) are supportive and make it so easy to fit in and learn.
SUMMER SCHOOL
Summer School is an exciting opportunity to familiarise yourself with St Edmund's and make new friends ahead of the new academic school year. Further details of how to book your place and experience everything St. Edmund's has to offer will be released after the summer half term. Take a look at some of the snaps below to give you a taste of what you can get up to.
If you have any questions or queries with regards Transition please contact our email: transition@saintedmunds.org.uk
For information regarding Year 7 September 2022 and forms Click here
Policies & Supplementary Information
Admissions
Please select from the relevant links below:
Catchment Area
St Edmund's is a Catholic Voluntary Aided School open to boys and girls aged 11 to 16 of all abilities.
The School was established by the Roman Catholic people of Portsmouth to provide a Christian education for their children within the discipline and tradition of the Catholic Church. The fundamental aim of the School today is to present a clear Christian philosophy and way of life, providing opportunities in which Christian values may develop.
We ask all parents applying for a place at St Edmund's Catholic School to respect our Catholic ethos and its importance to the School community.
This does not affect the right of parents who are not of the faith of this School to apply for and be considered for a place here.
The majority of students are located within the boundaries of the City of Portsmouth, with most individuals transferring from four city primary schools. However, the area served by the school extends to the nearby towns of Gosport and Fareham and embraces some 31 primary schools altogether.
The main feeder Catholic primary schools to St Edmund's are:
St. Swithun's Catholic Primary School, Portsmouth
Corpus Christi Catholic Primary School, Portsmouth
St John's Cathedral Catholic Primary School, Portsmouth
St Paul's Catholic Primary School, Portsmouth
St Mary's Catholic Primary School, Gosport