Leavers 2018
What a fantastic event the Leavers Ball was. There must have been nearly 200 people come to watch the leavers arrive. Students looked stunning, grown-up and unrecognisable. How proud we all are of you.
The atmosphere throughout was full of fun, maturity and a good old fashioned family gathering. The end song of 'Wonderwall' by Oasis lifted the roof off The Royal Marines Museum. How fabulous you all are.
We will miss you all.
If you have any Prom photos you would like uploaded onto our gallery please email these to school@saintedmunds.org.uk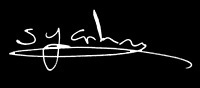 Mr Graham, Headteacher.