Citizenship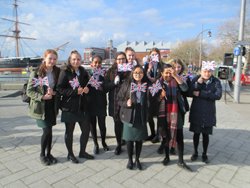 Approach to Teaching
Citizenship is the study of what it means to live as a citizen in modern Britain and encourages students to think about how they can contribute to and participate in society.
We use a range of teaching techniques and aim to make the lessons as engaging as possible by using a variety of games, group work, drama, discussion, quizzes and video to stimulate discussion and learning.
Key Stage 3 (Year 7 -9)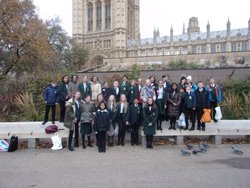 Year 7
Students learn about why society needs laws and how those laws are made. They learn about Human rights and Children's rights.
They learn about the Government, the House of commons and the House of Lords, the importance of the democratic process including elections and the right to protest and participate in society.
Year 8
Students learn about the criminal law including the age of criminal responsibility. They consider the role of the police and learn about powers of arrest, stop and search and the role of the criminal courts. They also explore the reasons people become involved in crime and how crime can be prevented.
Year 9
Students learn about how and why some people turn to acts of terror, they consider what it means to be radicalised and how to recognise how people may be exploited. They learn about case histories from recent history in this country and abroad to reach a deeper understanding about why there are areas of conflict in the world. They also consider what changes could be made to improve our society.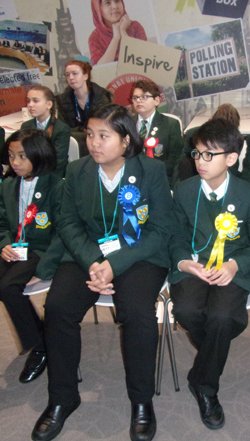 Key Stage 4 (Year 10-11)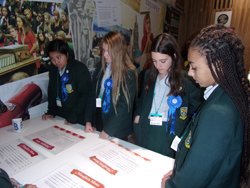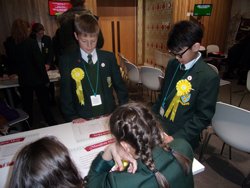 We follow the AQA Citizenship studies (8100) GCSE course
The topics included in the programme of study are
Life in Modern Britain
Identity, Diversity, the need for mutual respect and understanding.
Changes and movement of population and the impact of this on different communities.
The Role of the Media and Free Press.
The UK''s role in key international organisations.
Rights and Responsibilities
What laws does society require and why?
Citizens' rights and responsibilities in the legal system. How law has developed and how it protects citizens and deals with criminals.
Universal human rights and how we protect these.
The role of citizens in bringing about change in the legal system.
Politics and Participation
Democracy and power, British constitution and the role of government including the need for opposition, checks and balances
Local and devolved government
Voting Systems
The roles of MP's Ministers and other representatives
How citizens can bring about political change
Assessment
The subject is assessed by 2 examinations each lasting 1 hour 45 minutes.
Paper 1 is in 2 sections.
Section 1 asks questions about the students own Citizenship Action project and Section 2 addresses the topics of Politics and Participation.
Paper 2
Asks questions about Life in Modern Britain and Rights and Responsibilities.