Food & Nutrient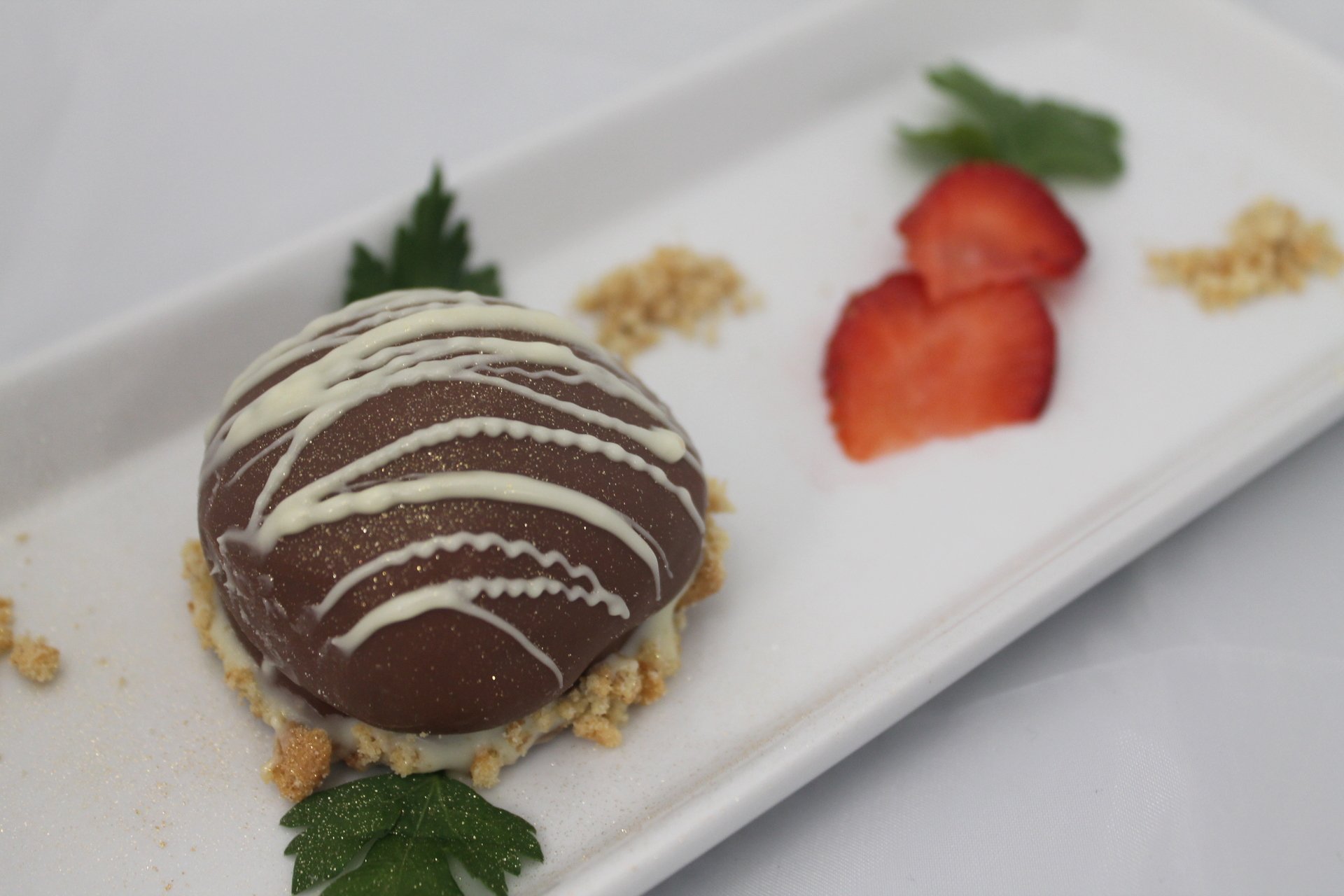 Approach to Teaching
"Good food provision in schools has been shown to lead not only to healthier children, but to improved attainment."
Henry Dimbleby and John Vincent, authors of The School Food Plan
The food and nutrient curriculum has a mixture of practical and theoretical lessons. Each year builds on pupils' knowledge and understanding of cooking skills, nutrients, food science and cultural aspects surrounding food today.
Throughout the key stages, each project is designed to stretch and challenge pupils, whilst building on their ability to cook and eat healthy foods.
Lovely Pancakes made by Year 9 students via the KS3 Cookalongs
Key Stage 3 (Year 7-9)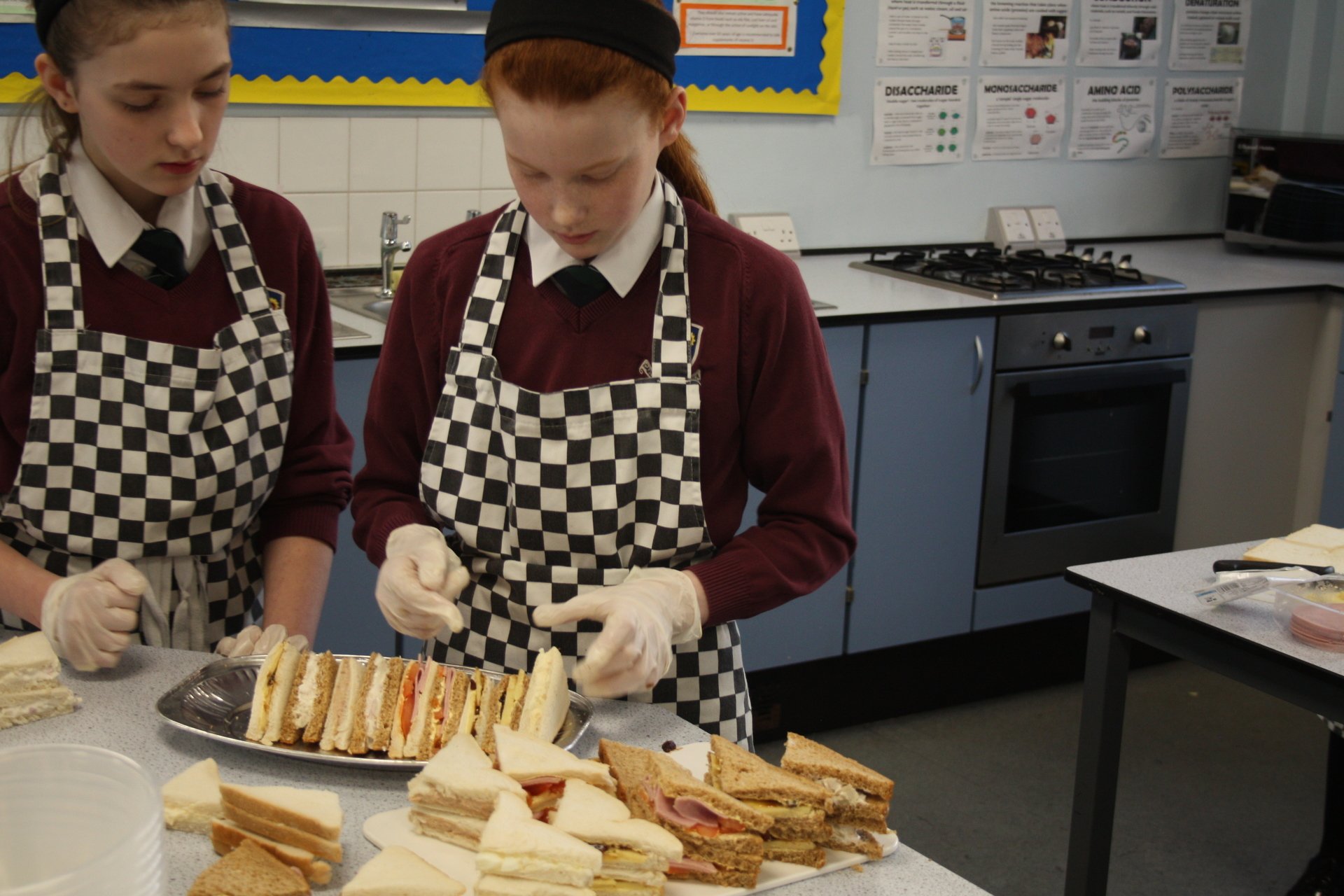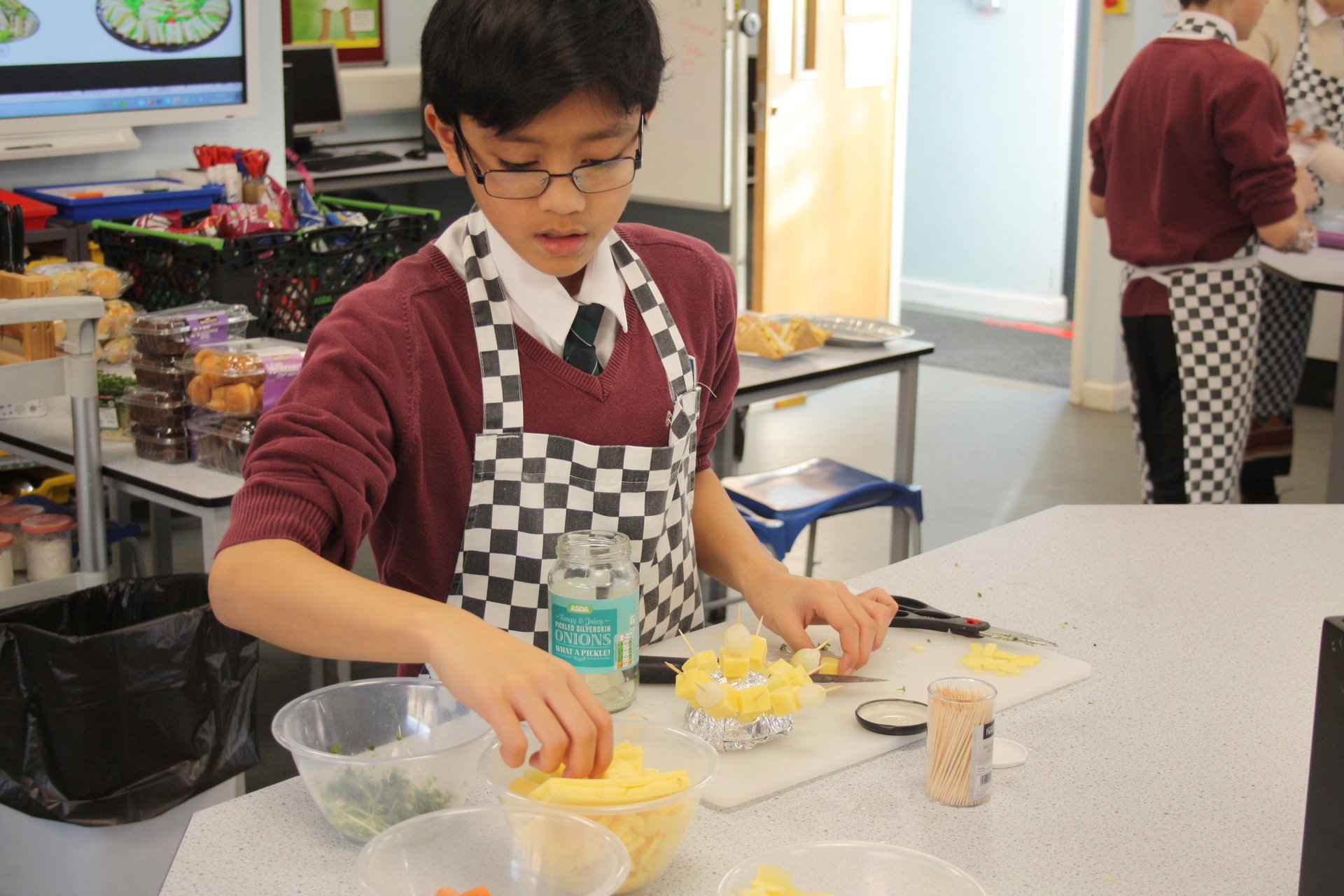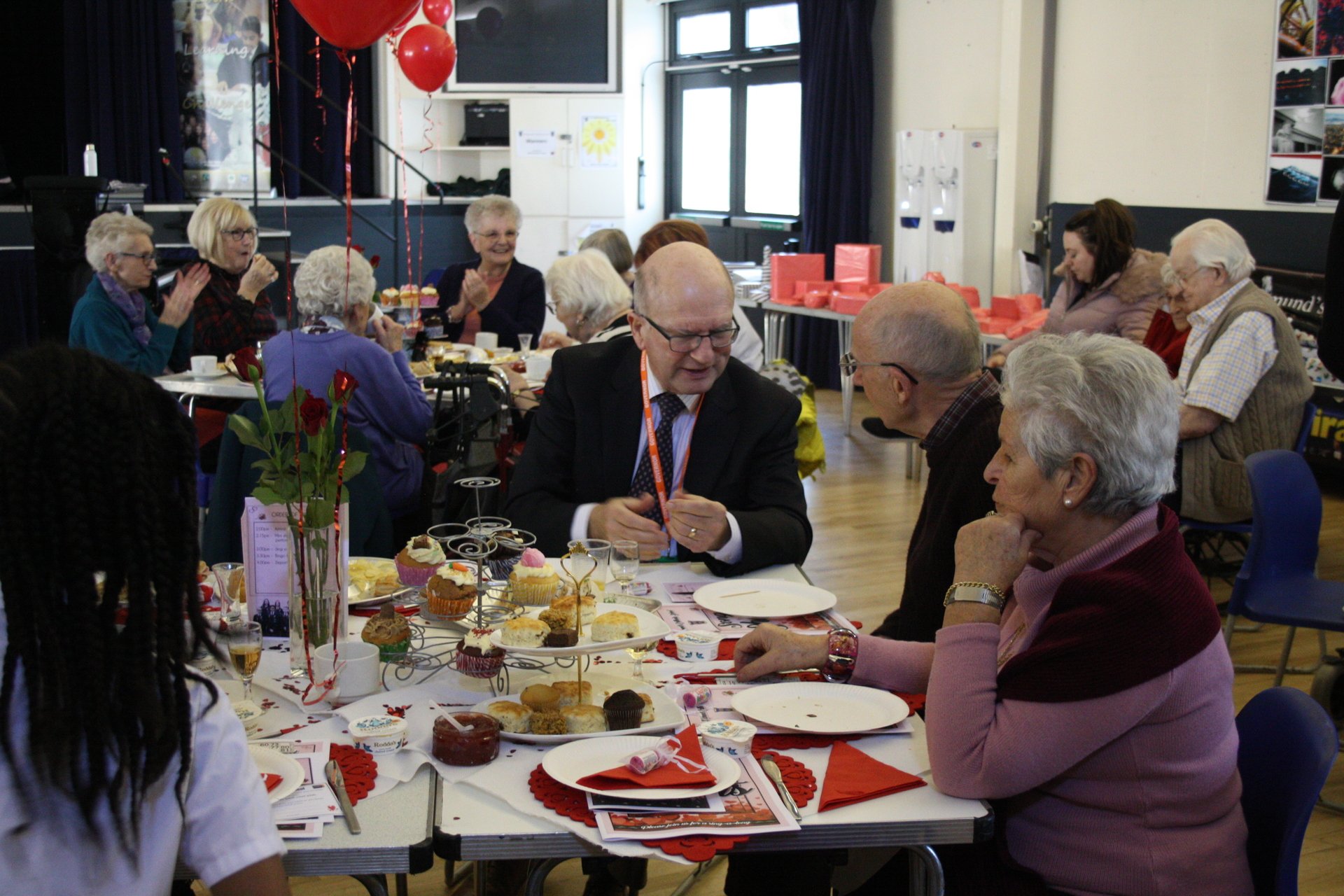 Year 7 Healthy Eating
Design Brief:
More and more people are taking an interest in living a healthy lifestyle, this means learning what nutrients our body needs and eating a balanced diet. Your task is to design make a range of products that show healthy eating.
Key Skills:
To prepare a range of ingredients.
To use the bridge and claw method for food preparation.
To use se the rubbing in technique to produce baked goods.
To prepare and cook a meat sauce.
To accurately portion and shape a range of dishes.
To understand the use of raising agents in cooking.
Year 8: Global Gastronomy
Design Brief:
Britain is a multicultural society. Our diet reflects this by the variety of dishes we cook at home or eat in restaurants. Design and make a range of products inspired by other countries.
Key Skills:
To understand the function of ingredients in pastry.
To develop the 'rubbing in; technique.
To explain the process of gelatinisation and coagulation.
To cook prepare and cook a range of recipes that demonstrate understanding of cultural ingredients and dishes.
Year 9: Nutrition & Me
Design Brief:
Now more than ever, understanding the key principles of nutrition is vital when living a fit and healthy lifestyle. This module will aim to teach you that food can be nutritious, exciting and delicious whilst introducing the basics GCSE food preparation.
Key Skills:
To develop your knowledge of macro and micro nutrients, to include sources and functions.
To extend your knife skills to know basic cuts.
To create dishes using a wide range of cooking and preparation methods, to include enrobing, grilling, frying, sautéing, shaping, simmering, baking, piping, roasting,
To work safely and hygienically both independently and as part of team.
Autumn Term Cooking Dates - ALL YEAR GROUPS
Key Stage 4 (Year 10-11)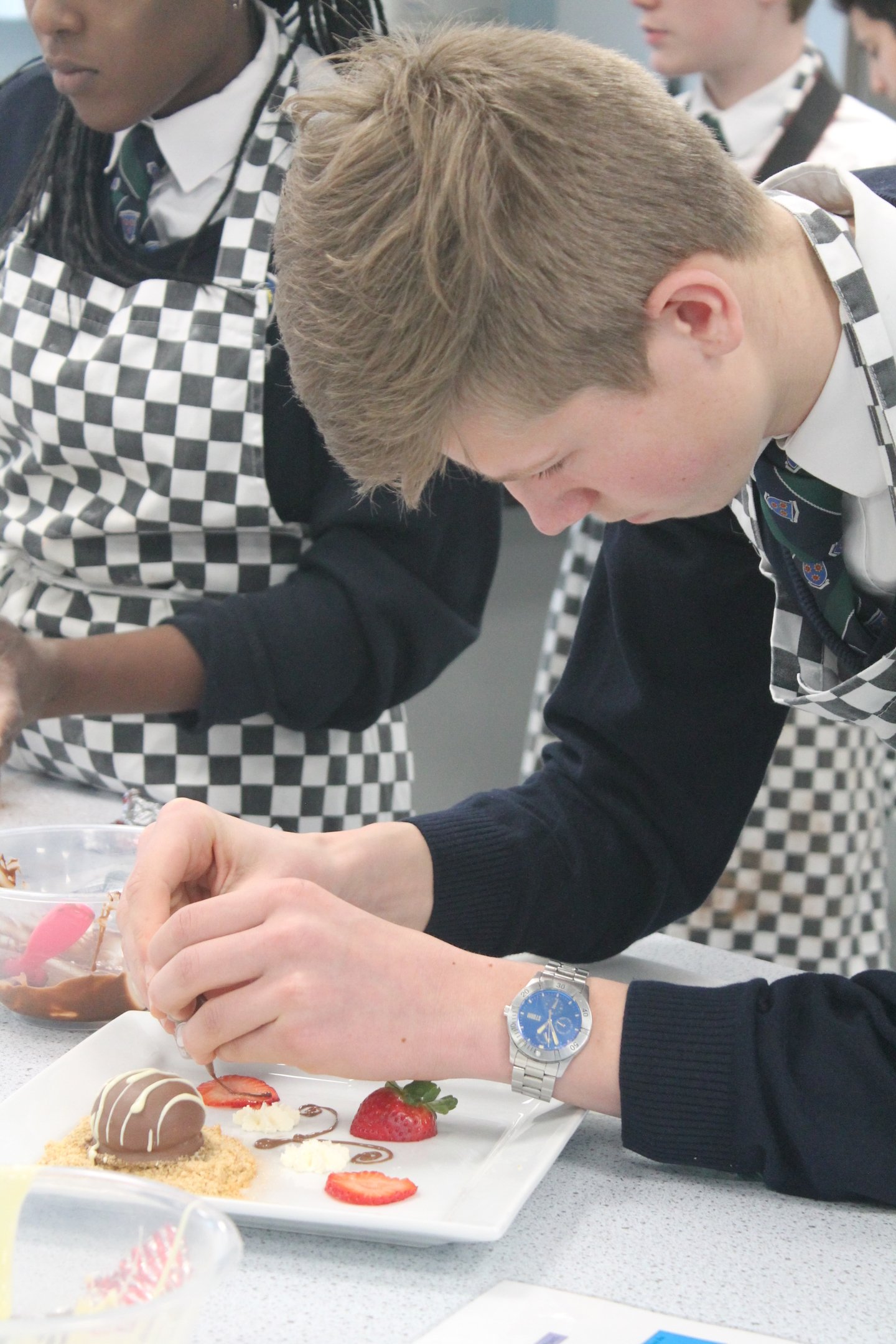 GCSE Food and Nutrition Examination Board - Eduqas (Part of WJEC).
Assessment
NEA 1: (Non Exam Assessment) Food Science Investigation = 15%
NEA 2: (Non Exam Assessment) Practical making three dish meal, with 15 page (30 side) written research, planning and evaluation. = 35%
Written Exam = 50%
What will you learn?
Learn in detail about nutrient and their functions through practical activities and experimental work
Learn about healthy eating and related health issues
Learn about Food Science
Learn about functions of the ingredients in a food product so that you can modify recipes and create new food products

Learn about the environmental issues related to food
Who Is This Course For?
You enjoy being creative
You enjoy using practical skills and learn by doing
You want to make a wide range of food products
You want to learn more about diet and health

You want to learn where food is grown and what affects people's
What Happens When You Finish? (Career Pathway)
Level 3 qualifications in Food Science and Nutrition.
Degree – Food Technology, Food and Nutrition, Food Marketing Management, Food Safety and Quality Management.
Apprenticeships – Food Manufacturing, Hospitality and Catering.
Possible Careers – Catering, Chef, Product Development, Food Production, Marketing, Nursing, Teaching, Social Work, Dietician, Paediatrician, Environmental Health Officer.
KS4 Food Tech Resources
| Name | |
| --- | --- |
| GCSEFoodandNutritionCurriculumMap.pdf | Download |
| GCSEFoodandNutritionCurriculumSkills.pdf | Download |
| gcsefoodandnutritioneduqasmodule1.pdf | Download |
| gcsefoodandnutritioneduqasmodule2.pdf | Download |
| gcsefoodandnutritioneduqasmodule3.pdf | Download |
| gcsefoodandnutritioneduqasmodule4.pdf | Download |
| gcsefoodandnutritioneduqasmodule5.pdf | Download |
| gcsefoodandnutritioneduqasmodule6.pdf | Download |
Showing 1-8 of 8