Friends of St Edmund's (FOSE) Parent Teacher Association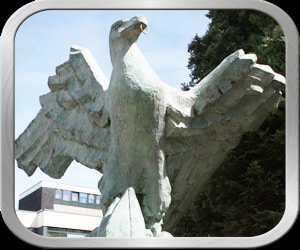 Chair Mrs Rachel Milne
Secretary Mr Kevin Borrett
Treasurer Mrs Jo-Anne Smith
Welcome to Friends of St Edmund's Catholic School (FOSE).
FOSE are a group of parents/carers and staff whose purpose is to raise funds to help provide additional resources that will benefit your children and enhance their time at St Edmund's.
Date of next meeting
Monday 7th October 2019, 7.15pm (Venue: Headteacher's Office). Prom Fayre Committee meeting.
What we do
We organize and run events throughout the year. We are always present at Parents' Evenings; school events e.g. Year 7 disco and school production; Valentines special events, serving refreshments and running the school lottery. Over the years, funds have been spent on improving equipment and resources to enhance the students education and the general facilities in school.
Each year, FOSE have targets or wish lists that we aim our fundraising towards. Targets and wish lists are generated by the school, the pupils, the parents and the wider community.
In the last two academic years FOSE has focused its fundraising effort on helping the school for library equipment.
In 2018-2019 we are aiming to raise funds for student lockers, items for new building or events and experiences for students e.g. mindfulness, visiting theatre group.
S

t Edmund's catholic school Prom Fayre 2019
Wednesday 13th November 2019 7pm -9pm
For the first time this year St Edmund's Catholic Secondary School is hosting a Prom Fayre on Wednesday 13th November from 7-9pm aimed at all year 11 students in Portsmouth and we're giving you the opportunity to showcase your business and the services you can offer. This is charitable event to raise funds for the school and make what can be a very stressful experience much simpler with your help.
Business tables will be available for £15, please register your interest by October 11th 2019.
We are inviting a variety of other local businesses and we hope to be able to include all aspects required for a success prom experience!
To book or further information please contact friendsofstedmunds@saintedmunds.org.uk.
If you can't attend this year but would like to support by raffle prize or flyers to advertise your services please contact the same email above.
We look forward to hearing from you and hope this will be the first of many prom fayre's.
Friends of St Edmund's School
Past Events
Auction - October 2018 - The organization of the Auction was a lot of work but then we had a lovely evening with amazing prizes and raised more than £1,000.
Year 7/8 Disco - December 2018 - Serving refreshments at the annual Year 7/8 School Disco.
Christmas Carols at St John's Cathedral - December 2018 - A raffle draw with a beautiful Christmas hamper for the first prize.
How you can help
There are several ways in which you can get involved in school life and help us raise these valuable funds:
The FOSE Committee
Consists of four elected officers who are solely responsible by a dedicated group of 10-15 parents. We are actively seeking new committee members so please contact us to find out more.
The Events Team
We are fortunate enough to rely on a network of parent volunteers who help us at various functions e.g. selling raffle tickets and serve refreshments. Please contact us if interested to help out.
50/50
Parents, staff and FOSE can purchase, for only £2, a number in our monthly draw. You may have as many numbers as you wish. Each month's subscriptions are divided into two, one half allocated as a cash prize and the other half added to the FOSE funds. Every month a draw is made and the winner will win a cash prize. If you would like to be part of this please contact us.
Easyfundraising

How does it work?
Easyfundraising turns your everyday online shopping into free donations for your favourite cause. How? Just start your online shopping first at easyfundraising, then shop as normal. Our retailers will then make a small donation to say "thank you".
There are over 3,633 retailers to choose from and so far Easyfundraising has raised over £26 million for thousands of community groups, schools, sports clubs, small and large charities across the UK. Easy! Retailers include Amazon, Argos, John Lewis, ASOS, ebay, Boden and M&S.
We want to raise as much as possible so please sign up and help us at: