Friends of St Edmund's (FOSE) Parent Teacher Association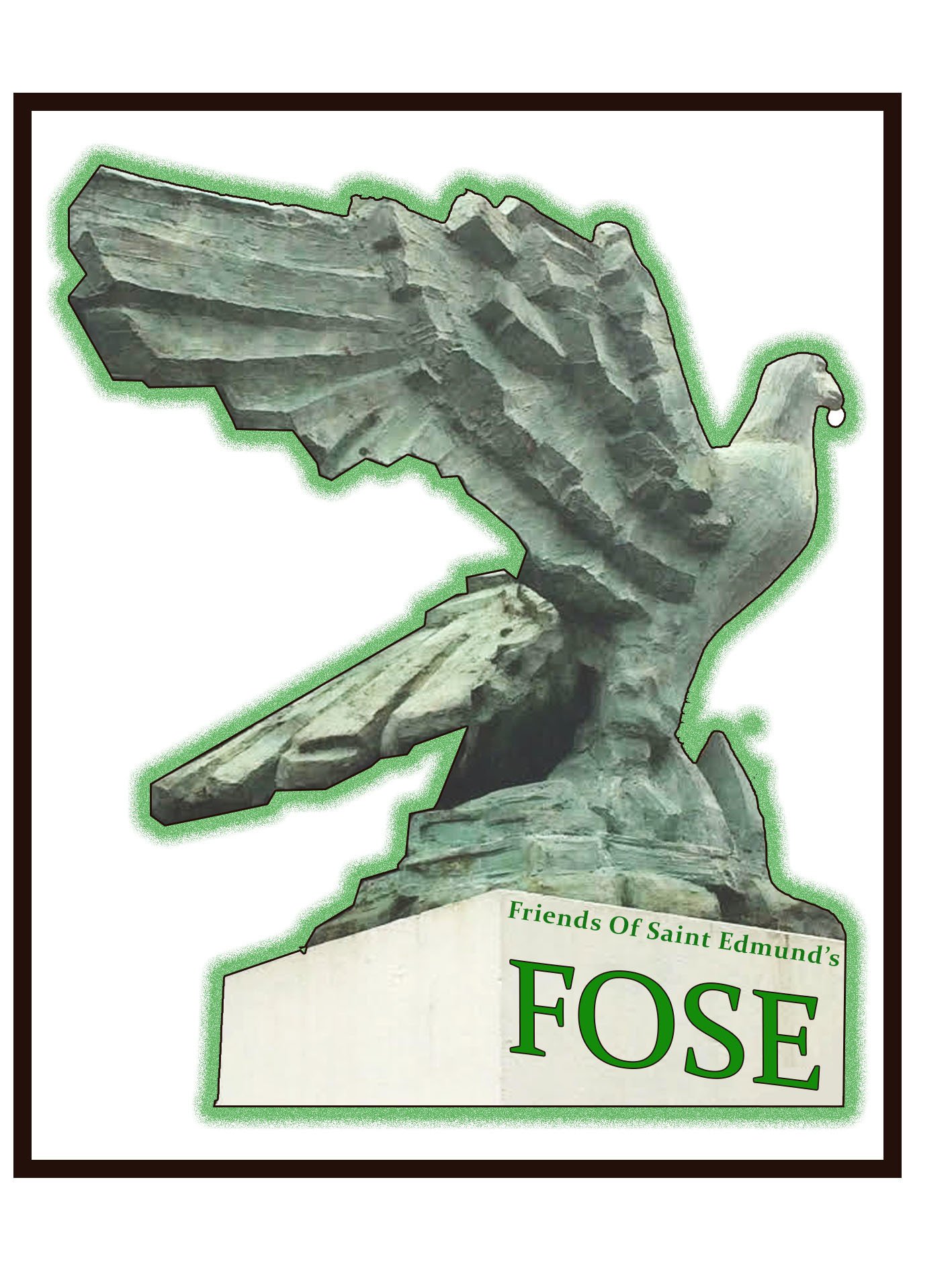 Chair Mrs Rachel Milne
Secretary Mrs Gwen Hamilton
Treasurer Mrs C Tyrell
Welcome to Friends of St Edmund's Catholic School (FOSE).
FOSE are a group of parents/carers and staff whose purpose is to raise funds to help provide additional resources that will benefit your children and enhance their time at St Edmund's.
Date of next meeting
Monday 12th September 2022, 6.15pm
Venue: School Library (entrance via lower school playground).
AGM - Monday 16th November 2022, 6.15pm
Winner of the Valentines Raffle kindly donated by the Tescos Community Champion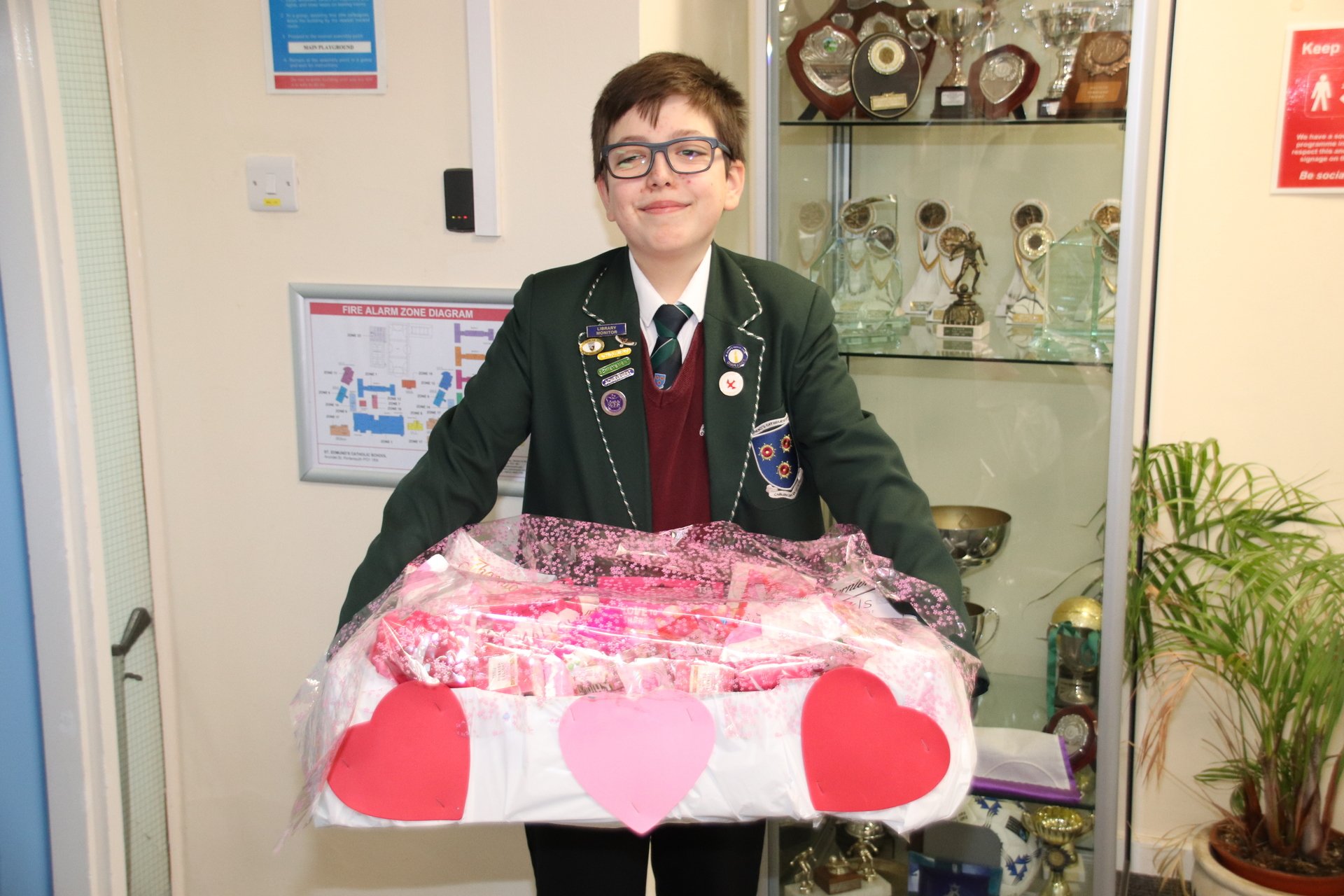 April Fools Hamper
The Friends of St Edmund's April Fools raffle will be drawn on the 1st April 2022. Any donations that have already been sent in will be kept for this raffle.
Donations are welcomed for the raffle to be received via the school reception by the 11th February 2022.
Picture below shows the previous hamper.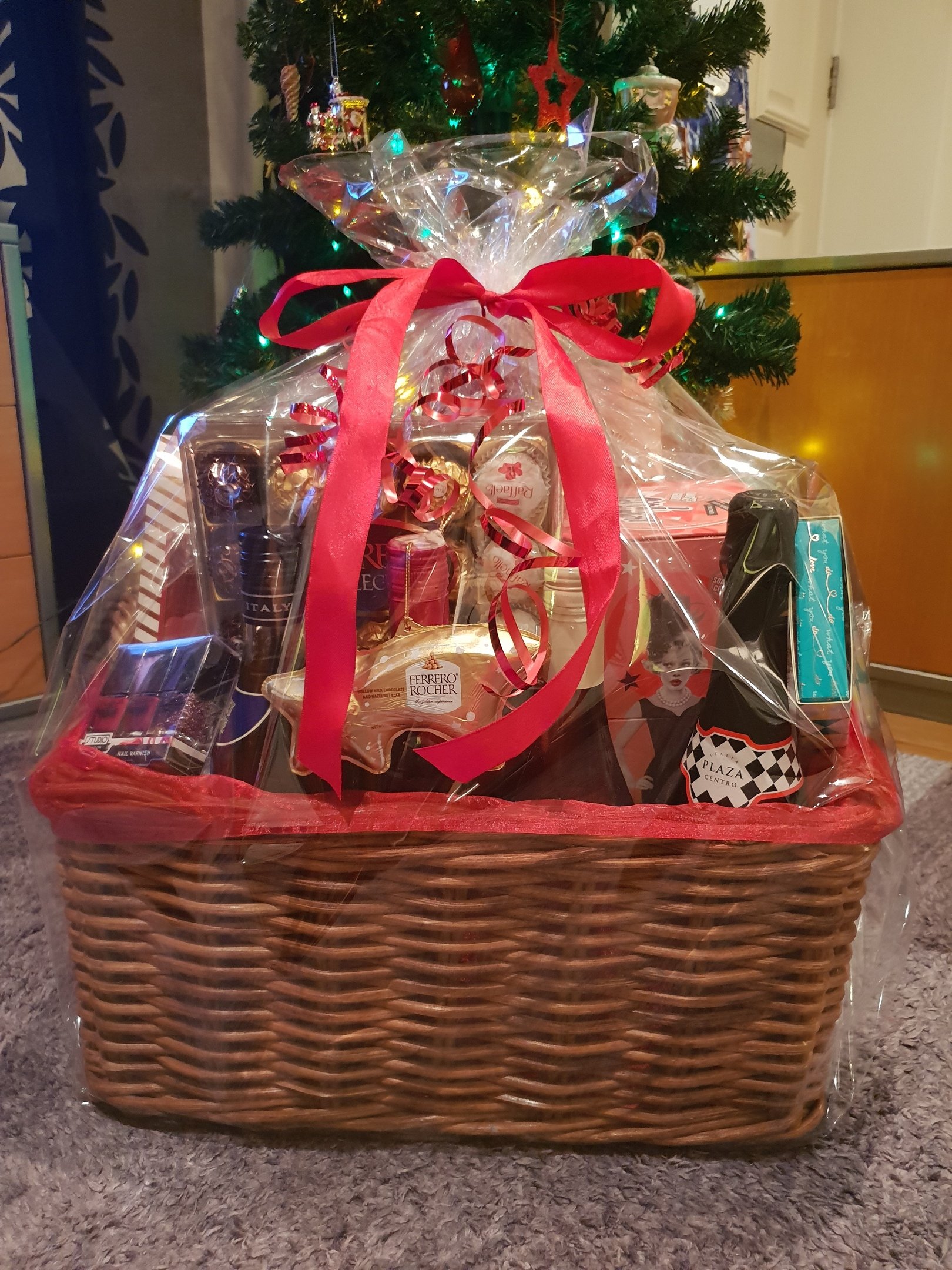 What we do
We organize and run events throughout the year. We are always present at Parents' Evenings; school events e.g. Year 7 disco and school production; Valentines special events, serving refreshments and running the school lottery. Over the years, funds have been spent on improving equipment and resources to enhance the students education and the general facilities in school.
Each year, FOSE have targets or wish lists that we aim our fundraising towards. Targets and wish lists are generated by the school, the pupils, the parents and the wider community.
In the last two academic years FOSE has focused its fundraising effort on helping the school for library equipment.
In 2021-22 we are aiming to raise funds for student lockers, items for new building or events and experiences for students e.g. mindfulness, visiting theatre group.
Past Events
Auction - October 2018 - The organization of the Auction was a lot of work but then we had a lovely evening with amazing prizes and raised more than £1,000.
Prom Fayre - 13th November 2019 - first of its kind for St Edmund's Catholic School. Huge thank you for all those who came along and supported this event.
Christmas Carols at St John's Cathedral - 16th December 2019 - A raffle draw with a beautiful Christmas hamper for the first prize.
Year 7/8 Disco - 9th December 2021 - Serving refreshments at the annual Year 7/8 School Disco.
How you can help
There are several ways in which you can get involved in school life and help us raise these valuable funds:
The FOSE Committee
Consists of four elected officers who are solely responsible by a dedicated group of 10-15 parents. We are actively seeking new committee members so please contact us to find out more.
The Events Team
We are fortunate enough to rely on a network of parent volunteers who help us at various functions e.g. selling raffle tickets and serve refreshments. Please contact us if interested to help out.
St Edmund's Lottery
Only a £2 a month
Become a member of the ST. Edmund's Lottery and have a chance to win a CASH prize every month.
Simply complete the form below and return it to school.
Items bought in the last few years with lottery money:
Benches for the playground
Water melon at sports day
Cash loading machine for dinner money
Table tennis tables
Window film for classrooms, to reduce glare
Water Fountains
Easyfundraising

How does it work?
We've registered Friends of St Edmund's Portsmouth with #easyfundraising, which means over 4,000 shops and sites will now donate to us for FREE every time you use #easyfundraising to shop with them.
These donations will help towards our latest fundraising project, raising money for pupil lockers, so please sign up to support us – it's completely FREE and doesn't take long.