EduLink-One!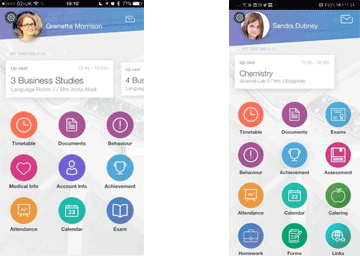 EduLink-One is our Parent/Carer & Student Communication App!

Further information about the EduLink-One App may be found below along with download links so that you can install the EduLink-One App on your mobile device.
If you are a Parent or Carer, please ensure that the school holds an up to date email address and phone number for you so that we can send the EduLink welcome email to you.
Please note that for security, welcome emails from EduLink are valid for 3 days only. After this time you will need to request a new link.
Please contact the school by email if you require your login details to be resent or have a technical issue. For security reasons we cannot respond to telephone requests.
Email: school@saintedmunds.org.uk

Please note that reception cannot help with any technical enquiries

Some of EduLink-One's Key Features Are:
Free Messaging to the school via the App.
Report Absence and view attendance for your child.
View Homework tasks for your child
View extra-curricular clubs
View School-Reports for your child.
View School timetables.
View Lesson timetables (for students)
View cashless catering balances.
We would like to encourage all parents and carers to download the EduLink-One App below as this will be our primary method of communication going forward:
| | |
| --- | --- |
| EduLink-One App for Android Devices | |
| | |
| | |

Our 'School ID' Is Our Postcode: PO11RX
Staff / Pupil Login Details
If you are a staff member or student at St Edmund's then your login details for the Edulink One app are as follows:
School ID: PO11RX
User-Name: Your School Login
Password: Your School Password