Year 10 Key Examination Dates
Mocks
Triple Science Biology Mock: 4th December
Creative iMedia Mock on 10th December
English Lit Mock Paper 1: 5th January 2021
Creative iMedia (Real Exam): 11th January 2021
BTEC Sport (Real Exam): 12th January 2021
English Lit Mock Paper 2: 30th March 2021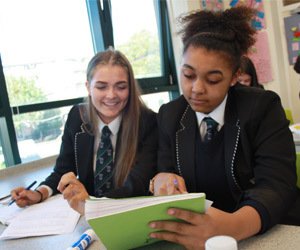 Year 10 Mock Examinations 2020, Virtual Information Evening & Exams 2021
Mock Exam Timetable
All Year 10s personalised mock examination timetable has been sent home. These mock examinations are a necessary and important part of students preparation for the actual examinations in 2021.
Students will have been informed by their teacher exactly what content needs to be revised in preparation for the examination. It is vitally important that they allocate time for thorough and comprehensive revision in preparation for these examinations. This is even more important in light of the evidence base used to give Centre Assessed Grades in last summer's examination season.
Results will be given to the student in lessons and will form an integral part of the Attainment data in the 2nd Progress Review.
Virtual Information Evening
Normally by now we would have held our Year 10 Information Evening where examination early entry and guidance; decision regarding work experience and information regarding the 4 Core subjects would have been shared. We have recorded this information in a virtual form. It can be found further down on this page.
Summer 2021 Exam Dates
OFQUAL have just finished consultation on the summer 2021 timetable. Whilst exact dates are not confirmed we now know:
English Language Paper 1 and Maths Paper 1 will take place before the May half-term.
All other exams run from 7th June 2021 until the 2nd July 2021, with the contingency dates still to be finalised (additional dates after 2nd July). This will include the English Literature examination taken by all Year 10's and also the Biology and Statistics taken by a smaller number of students
Once the dates are confirmed we will let you know as soon as we can.
If you have any questions regarding the Mock examination timetable then please contact wither Mrs Robinson (Examinations Officer) on ext 216 or myself (Mr Wilkinson ext 207)/Mrs Were (Head of Year 10) on ext 246 if you have any other questions


Mr S Wilkinson, Deputy Headteacher
Year 10 Information Evening 2020
Introduction By Mr Wilkinson
Maths - Info Evening 2020