Approach to Teaching
We aim to provide a stimulating and comfortable learning environment that encourages students to take risks, discover artistic strengths and express themselves visually with confidence and individuality.
We equip students with a broad range of practical artistic skills necessary for them to be independent and solve their own challenges.
Key Stage 3 (Year 7-9)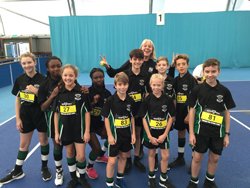 Pupils are challenged to explore and develop their creative skills through a wide range of sports and activities. We aim to provide a diverse curriculum for all pupils to enjoy.
We ensure pupils are developed into a more rounded sports person so they enhance their leadership, coaching, referring and assessment skills as well as their practical ability.
Year 7 Sports- Team Building, Swimming, Handball, Netball, Athletics, Rounder, Ultimate Frisbee.
Year 8 Sports- Basketball, Gymnastics, Lacrosse, Swimming, Short Tennis, Striking and Fielding.
Year 9 Sports- Health Related Fitness, Swimming, Netball, Rugby, Rounders, Handball.
Key Stage 4 (Year 10-11)
GCSE, BTEC, Core PE / GCSE Full Course (Optional)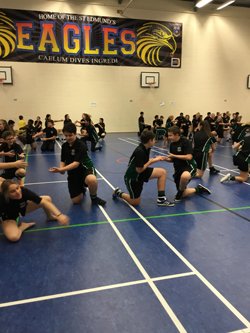 Pupils who take the Full course GCSE in PE have to opportunity to enhance their sporting knowledge and ability, and their theoretical understanding of the course.
The GCSE is made up of three elements; Practical, Theory and Coursework.
The Practical element is worth 50% of the course and consists of the pupils being assessed in 4 sports. These sports are chosen from a variety of sports taught in lesson time at St Edmunds and sports that pupils can offer outside of curriculum time. The range of sports that Edexcel allow is broad, ranging from Football to Trekking. The practical element of the subject also allows pupils to be assessed in their officiating or coaching ability, and this can be added to one of their four chosen sports.
The theory element of the GCSE consists of a full Edexcel syllabus with an exam that lasts 1 hour and 30 minutes. The GCSE paper is made up of multiple choice questions, sentenced answers and full essay questions.
The Coursework is broken down into two main sections; Creation of a Personal Exercise Plan and Analysis of Performance. The PEP is a word processed project based on improving weaknesses relating to a sport, and the AOP is a verbal interview where pupils must talk about their PEP and a sport.