Graphics
Approach to Teaching
In graphics pupils work through design-based problems by investigating current markets and by observing graphic design in the world around them They sketch ideas and learn a range of presentation techniques using computer design software as well as more traditional methods. Pupils develop their ideas s through an iterative approach to designing and all pupils are encouraged to experiment and think for themselves.
Key Stage 3 (Years 7-9)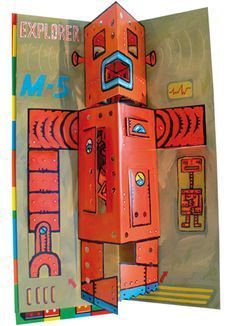 Year 7 Project: House Make-Over
Pupils look at their own environment, the buildings in their city and the work of famous architects in order to design and make a model house. They develop measuring, folding and cutting skills along with art and illustration skills. Pupils develop an understanding of paper and card materials by making 3 dimensional nets
Year 8 Project: Pop Up Greetings Card
Pupils research different types of greetings card and they look at the work of pop-up artist Robert sabuda.. They develop their paper engineering and collage skills through a range of paper based activities and They learn how to create range of pop up techniques then they designing and make a pop-up greetings card matching envelope.
Year 9 Project: Fragrance Packaging
Pupils research and identify different target markets and learn how to create a customer profile. Pupils look at the work of Wally Olin's a brand consultant and logo designer and then create their own unique logo and name for a product. They develop an understanding of colour phycology, typography and aesthetics and its use within graphic design.
Key Stage 4 (Years 10-11)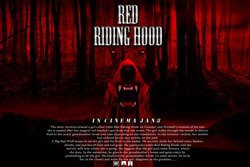 NCFE Level 2 Technical award in Graphic Design (603/0845/X).
Internal assessment: Units 1,2,3 and 4 = 50% of the overall qualification
External assessment: 10-hour practical exam = 50% of the overall qualification
Pupils are excellently provided for in the technology department with ICT facilities in every room. The graphics design studio is a multi- use rooms which helps to facilitate a flexible, hands-on approach to working with a variety of materials which is needed for the new technical courses. Pupils can use a range of CAD software, printers and scanners as well as hand illustration techniques such as painting, drawing and collage.
Year 10
Unit 01 Introduction to graphic design (T/615/3956)
Learners will develop an understanding of the components of graphic design. They will do this by working with physical and/or digital materials and techniques. The learner will be introduced to graphic design components through personal experimental work.
The learner must demonstrate use of:
colour
tone
line
composition
typography
imagery
Unit 02 Graphic design practice (A/615/3957)
Learners will explore design disciplines, examine the work of recognised designers and use their understanding of design components to identify successful design practice. They will choose one discipline, select some work by a recognised designer in that discipline and create their own piece of graphic design, taking inspiration from their research and using components found in the work of their chosen designer.
Mock exam
Pupils complete this in year ten to prepare them for the 10-hour external assessment which they sit in year eleven.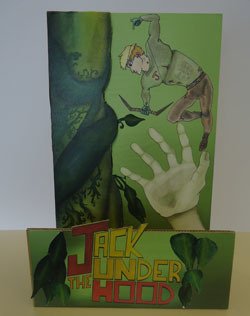 Year 11
Unit 03 Responding to a graphic design brief (F/615/3958)
Learners will analyse the requirement of a graphic design brief. They will understand the requirements and develop some possible ideas to meet the brief. The learner will further develop an idea and present their final graphic design. Finally, the learner will analyse their work and review how they have met the brief.
Unit 04 Graphic design portfolio (J/615/3959) 16
Learners will explore working in the graphic design industry, by looking at different ways to present work to understand different types of portfolio. They will then design and create their own portfolio and review how the portfolio presents their skills as a graphic designer.
External assessment
A 10-hour practical exam with a high level of control which is assessed externally by NCFE examination board.
Resources
| Name | |
| --- | --- |
| 603-0845-x-l2-tech-award-in-graphic-design-qualification-specification-issue-2.pdf | Download |
| Curriculum Map GRAPHICS Keystage 4 .pdf | Download |
| Curriculum Map KS3 Graphics.pdf | Download |
| CurriculumMapgraphics.pdf | Download |
| grading-calculator-ncfe-level-1-and-2-technical-award-in-graphic-design.pdf | Download |
| l2-graphic-design-delivery-guide.pdf | Download |
| Tech-award-graphic-design-sample-portfolio-issue-1-1.pdf | Download |
| v-cert-factsheet-graphic-design-print.pdf | Download |
| Year 7 Graphics T&L Presentation.pdf | Download |
| Year 8~9 Graphics T&L Presentation.pdf | Download |
Showing 1-10 of 10