Due to Covid please ensure all pupils are fully equipped as stationery cannot be lent out.
Exams & Revision General Information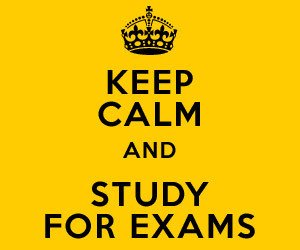 Results,
Guidance & Further Education

Severe Weather / School Closure
In the event of Severe Weather Conditions or a School Closure on the day of a Public Examination, please check this website for updates and advice.
If you have any questions in regard to examination results please contact Mrs Robinson, Examinations Officer on 023 9282 3766 (Monday to Friday, 9am to 3pm) or:
Email: myexams@saintedmunds.org.uk
Ofqual Blog 24th May 2022
OCR Posted on: 29 March 2022
Podcast: Helping students prepare for exams
Ofqual Posted on: 8 March 2022.
Student guide to exams and formal assessments in 2021 to 2022
Click here to view full article
Ofqual Posted on: 3 March 2022
Resources to help students prepare for exams and assessments
Click here to view full article
Pearson Posted on: 15 February 2022
What you need to know for 2022
Dr Jo Saxton the Ofqual's Chief Regulator Posted on: 8 February 2022
Helping you to revise, and build your confidence ahead of exams and assessments
Click here to view the Ofqual blog
Click here to view a Letter to Students from Dr Jo Saxton the Ofqual's Chief Regulator published 11 November 2021
Information for Candidates
| Name | |
| --- | --- |
| Information for candidates - NEA.pdf | Download |
| Information for candidates - Onscreen Tests.pdf | Download |
| Information for candidates - Privacy Notice.pdf | Download |
| Information for candidates - Social Media.pdf | Download |
| Information for candidates - Written Exams.pdf | Download |
| No Mobile Phones Poster.pdf | Download |
| Warning to Candidates.pdf | Download |
Showing 1-7 of 7