Exams & Revision Information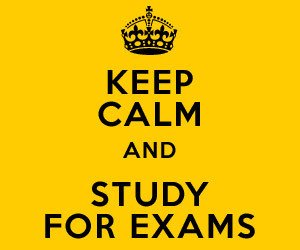 In the event of Severe Weather Conditions on the day of a Public Examination, please check this website for updates and advice.
If you have any questions in regard to examination results please contact Mrs Robinson, Examinations Officer on 023 9282 3766 extension 216 (Monday to Friday, 9am to 3pm) or:
Exam Results
Due to new GDPR legislation we are no longer allowed to send results via the post unless you have signed the Candidate Authorisation Form.
Results day for 2020 is Thursday, 20 August (LLRC)
Year 11's from 1000 until 1100
Year 10's from 1100 until 12 noon.
IMPORTANT
If you are not available to collect your results on this day you must email Mrs Robinson BEFORE the end of the Summer Term (17th July 2020). Within the email you must clearly identity the name and relationship of the person collecting results on your behalf. The said person, if not a current pupil at the school, will need to bring photograph ID with them on results day. If no prior notification is given results WILL NOT be given out. Remember the results belong to the pupils and not the parents.
Note from Ofqual on the Coronavirus and the Summer 2020 exam series
Please click here to view the Ofqual Update published 6th March 2020 as shown below
"We recognise that students, parents, schools and colleges will be concerned about the possible impact of coronavirus on the 2020 summer exam series. Our advice at this time is to continue to prepare for exams and other assessments as normal.
We continue to work closely with exam boards, other regulators and the Department for Education and we have met to plan for a range of scenarios, as the public would expect. Our overriding priorities are fairness to students this summer and keeping disruption to a minimum.
It is still many weeks until exams start and we will issue updated advice if necessary, giving schools and colleges as much notice as possible."
2019 GCSE Examination Results
We are extremely proud of the superb results students have achieved this year. Students, parents, staff and Governors are celebrating another set of excellent GCSE results.
Initial headline figures are:
| | |
| --- | --- |
| English 9 - 4 | 88% |
| Maths 9 - 4 | 79% |
| English 9 - 5 | 70% |
| Maths 9 - 5 | 61% |
| English 9 - 7 | 22% |
| Maths 9 - 7 | 21% |
| English & Maths 9 - 4 | 78% |
| English & Maths 9 - 5 | 55% |
These results will enable students to move on to their chosen destinations and ensure that they are in a fantastic position to start the next stage of their life. They are a reflection of the hard work, commitment and dedication of all those who are part of the St Edmund's family. We are extremely grateful for all the support from the city and wider community and continue to be proud of maintaining the school's outstanding record of achieving top results.
https://www.portsmouth.co.uk/education/gcse-results-st-edmund-s-catholic-school-headteacher-s-pride-in-students-staff-and-parents-1-9044908
Information for Candidates
| Name | |
| --- | --- |
| Information for candidates - NEA.pdf | Download |
| Information for candidates - Onscreen Tests.pdf | Download |
| Information for candidates - Privacy Notice.pdf | Download |
| Information for candidates - Social Media.pdf | Download |
| Information for candidates - Written Exams.pdf | Download |
| No Mobile Phones Poster.pdf | Download |
| Warning to Candidates.pdf | Download |
Showing 1-7 of 7