Exams & Revision Information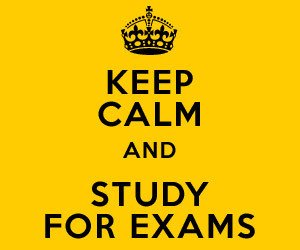 In the event of Severe Weather Conditions on the day of a Public Examination, please check this website for updates and advice.
If you have moved house since you have left the school please ensure you contact Mrs Robinson to update our records by email (see email address below).
Exam results cannot be emailed or faxed through to a student.
If you have any questions in regard to examination results please contact Mrs Robinson, Examinations Officer on 023 9282 3766 extension 216 (Monday to Friday, 9am to 3pm) or:
JCQ Exam Contingency Day
The 2019 exam timetable has been extended to include a contingency day on 26 June 2019. This allows flexibility in the event that a significant, unexpected event arises nationally or locally during the exam period such that no students (or a large number of them) are able to take an exam when planned.

We hope that the contingency day will not be needed, but students should not make plans ahead of time which will prevent them being available throughout the exam timetable, up to and including 26 June 2019, just in case any of their exams need to be rearranged. Once a student has completed all his/her exams there is no need to remain available, but any plans made before then are made at their own risk.


Results Day
You can collect your results on Thursday 22 August 2019. Year 11 students from 10am until 11am, followed by Year 10 students from 11am until 12 noon.
Due to new GDPR legislation we are no longer allowed to send results via the post. If statement of results are not collected on the specified day they will be kept until the end of September and then confidentially destroyed.
Information for Candidates
| Name | |
| --- | --- |
| Information for candidates - Onscreen Tests.pdf | Download |
| Information for candidates - Privacy Notice.pdf | Download |
| Information for candidates - Social Media.pdf | Download |
| Information for candidates - Written Exams.pdf | Download |
| Information for candidates ~ NEA.pdf | Download |
| No Mobile Phones Poster.pdf | Download |
| Warning to Candidates.pdf | Download |
Showing 1-7 of 7