Breakfast & Lunch Menus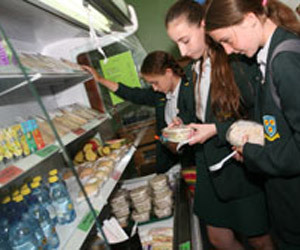 The school Catering Service offers a selection of food available at the start of the school day, break time and lunchtime. There are four weekly menus which are rotated throughout the school term.
Price Lists...
Breakfast
Bacon or sausage roll £0.75
Cereals £0.40
Cereal and Milk £0.60
Hot Drink £0.50
Meal Deal
Bacon or sausage roll + Hot Beverage £1.00
Hot Snack Prices
Panini £1.50
Pizza £1.00
Cheese Beany £1.00
Sausage Roll £0.80
Bread swirly whirly £0.80
Bacon or sausage roll £0.75
Nachos £0.70
Meal Deal
Nachos + Drink £1.00
Lunch Time
Main Meal Standard £1.50
Main Meal Deal £2.00
Vegetarian £1.50
Jacket Large:
With Flora £1.00
Jacket 1 x filling £1.30
Jacket 2x filling £1.50
Burger (on its own) £1.20
Chips or wedges £1.00
Chicken Joes £1.50
Chicken meat and chips £1.70
Panini £1.50
Pasta £1.40
Pasta & Cheese £1.50
Side salad £0.40
Plus a selection of sandwiches, baguettes, wraps, cakes and drinks are available.
(These prices were accurate at the time of printing but may be subject to change without notice.)
A reminder that students should only bring in sweets, crisps and drinks for their own personal consumption.
Energy drinks should not be brought into school.
Help with Cash-Loaders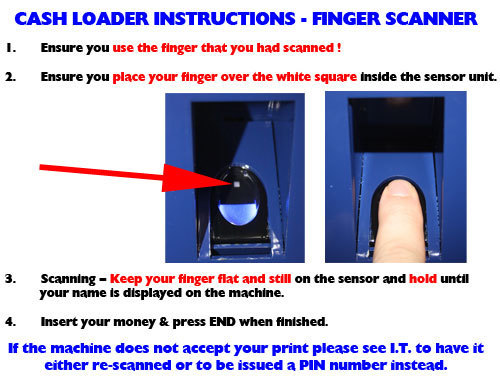 Cashless Catering Beat the Queues! - Top Tips for students!
Parent Pay – Top up online, details available from Finance Hatch.
Top up at the cash loaders before Registration in the morning.
Remember to check the queues at both the Hall and Finance Loaders.
Read the finger placement instructions on the loaders.