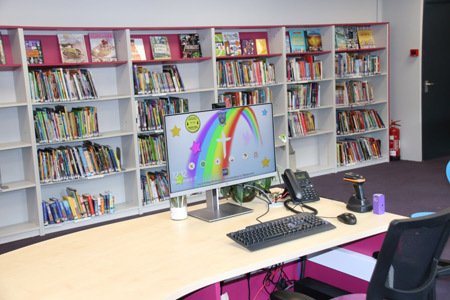 St Edmund's Learning Library Resource Centre
Hello my name is Mrs J Edwards and I am the Librarian.
In the LLRC we encourage every pupil in the school to use the LLRC for independent research or borrowing resources.

Our Aims
Nurture a love of reading for pleasure and expect every pupil to have a book with them at all times.
Provide a selection of current resources, including the latest teenage fiction and non-fiction based upon their recommendations
We actively encourage pupils to discuss books with others and share their knowledge and understanding
A place where pupils can come and study before school, during school hours and after school.
We teach how to be independent learners and how to find resources or information in the LLRC
We offer library clubs, quizzes and competitions
We provide an opportunity for pupils to participate in the School Library Service Literature Quiz and Portsmouth Book Award. At both events pupils are able to meet authors, which they get very excited about.
We would love for everybody to use the LLRC.
World Book Day 2022!
Staff Dressed Up as their favourite Book Characters and the students had to 'Spot the Characters Around School'. This encouraged the students to talk about Literacy and find out about books that they may not have read yet. Maybe they will be inspired to read them in the future!
Services and Resources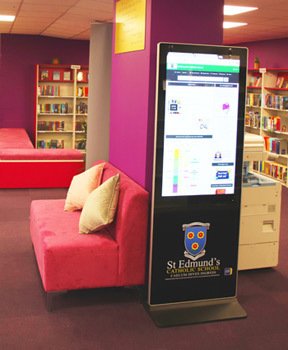 Do you know what the Library can offer you for free?
A place to chill out with a book.
People there to help you.
Somewhere to complete Homework or revise.
Latest teenage fiction.
Access to computers for work.
Portsmouth Lit Quiz.
Borrow books for free.
DVD's.
Homework club.
Quizzes.
Competitions.
Puzzles.
Portsmouth Book Award.
Come and find out more and visit your Library!
Useful Resources
| Name | |
| --- | --- |
| Introduction LLRC Booklet for Year 7- Fledgling to Eagle.docx | Download |
Showing 1-1 of 1