Psychology
Approach to Teaching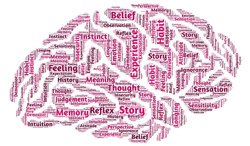 All of the psychology lessons are conducted within a classroom environment. However, when possible practical tasks are used to underpin and apply the theoretical elements covered.
Lessons are focused around covering content at the start of lessons and then allowing application tasks to follow at the end of lessons.
Due to the nature of psychological topics there is various opportunities for class debates where students can argue their own points of view supporting their arguments with theory topics learnt.
Key Stage 3 (Year 7 -9)
This taught in KS4 only.
Key Stage 4 (Year 10-11)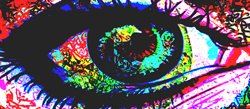 Edexcel 9-1 Psychology (1PSO)
Year 10
Topic 1 - Development
Do we develop I stages? How does our childhood affect later life? How do we learn from previous experiences? How do we develop our morals?
Topic 2 - Memory
How does our brain process information? How are memories stored? Are all our memories correct or are they fake? Why do we forget information? Is there always a simple answer to big problems?
Topic 3 – Psychological Problems
How do we diagnose mental health problems? What are the causes of depression? What are the causes of addiction? How should we treat mental health issues? Are you effected more by your genetics or your upbringing?
Topic 4 – Brain and Neuropsychology
What actually is the brain? Why is our brain split in half? How do we pass messages around the body? How can we damage the brain and what impact does this have on our lives? How has Psychology changed over time?
Topic 5 – Research Methods
Throughout the previous topic students will have had lessons on research methods. In the final term they apply their knowledge to one bog study which they lead and plan themselves.
Year 11
Topic 6 – Social Influence
What do people not intervene in situations? Why do we follow orders and conform? Why do we behave differently in crowds? How does our culture effect or behaviour?
Topic 7 – Criminal Psychology
Do we learn to become criminals? Are we born to be criminals? What is the best punishment to use for criminals? Does punishment work?
Topic 8 – Sleep and Dreaming
Why do we sleep? How do we know when to sleep? Why can it be hard to sleep/sleeping disorders? Freud's Theory of dreaming. What do our dreams mean?
Exams
Paper 1 (Paper code: 1PS0/01)
The assessment is 1 hour and 45 minutes.
The assessment is out of 98 marks.
The paper consists of six sections. Students must answer all questions in each section.
The first five sections will contain multiple-choice, short-open and open-response questions.
The sixth section will contain two extended open-response questions. These questions will focus on debates within psychology and the interrelationships between the core areas of psychology.
Paper 2 (Paper code: 1PS0/02)
The assessment is 1 hour and 20 minutes.
The assessment is out of 79 marks.
This paper contains six sections.
The paper will include calculations, multiple-choice, short-open, open-response and extended-writing questions.

Calculators may be used in the examination.