Welcome To The Trinity Suite - Wellbeing Centre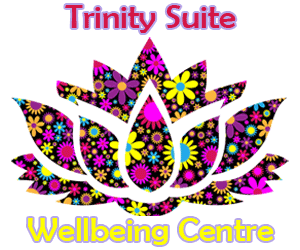 The Trinity Suite Wellbeing Centre is open for all pupils to come in before school (open from 8 am), break, and lunch, if you would like to receive support.
We are upstairs by Student Services and have a big colourful sign on the door!
Regardless of what year group you are in, we can all go through emotional times which means we need someone to talk to.
The Trinity Suite is also a space to be able to relax with some colouring, read a book or use a computer with the support from the Trinity staff.
IF YOU HAVE A SERIOUS ISSUE THAT YOU WOULD LIKE TO DISCUSS, AND TRINITY IS BUSY, PLEASE KNOCK AND A MEMBER OF STAFF WILL COME OUT AND TALK WITH YOU PRIVATELY.
Alternatively, you can always speak to your Head of Year.
email: wellbeing@saintedmunds.org.uk
teams search: 'wellbeing'
Please see below for our handy 'survival' guides!
Meet Our Emotional Support Dogs!