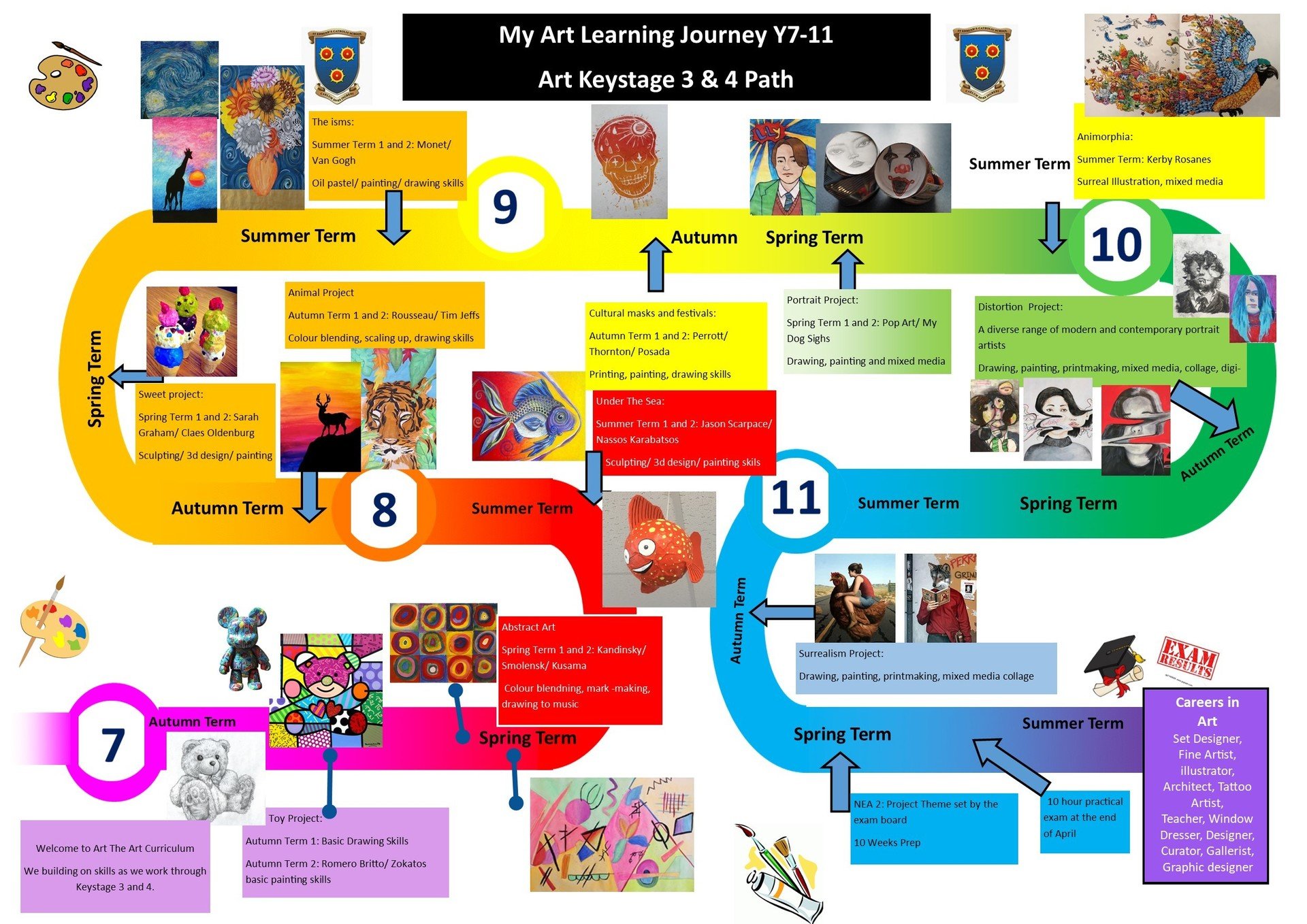 My Dog Sighs Year 9 Project
Art
Approach to Teaching
We aim to provide a stimulating and comfortable learning environment that encourages students to take risks, discover artistic strengths and express themselves visually with confidence and individuality.
We equip students with a broad range of practical artistic skills necessary for them to be independent and solve their own challenges.
Key Stage 3 (Year 7 -9)
Art at Key Stage 3, is a skills based curriculum, exploring and building on students creativity and ideas. Students look critically at the work of artists to inspire their own art, whilst making judgements to develop their contextual understanding and visual literacy. Students also learn to use a range of techniques to record their observations in a variety of different materials. We also have strong cross-curricular links with other subjects, to enhance an inspiring journey for all students. The Key Stage 3 course has been structured to develop pupils skills over three years to cover the following:
Year 7
Autumn Term: Toy Project
Spring Term: Abstract Art
Summer Term: Under The Sea
Year 8
Autumn Term: Animal Project
Spring Term: Sweet Project
Summer Term: The "Isms"
Year 9
Autumn Term: Cultural Masks and Festivals
Spring Term: Portraits
Summer Term: Animorphia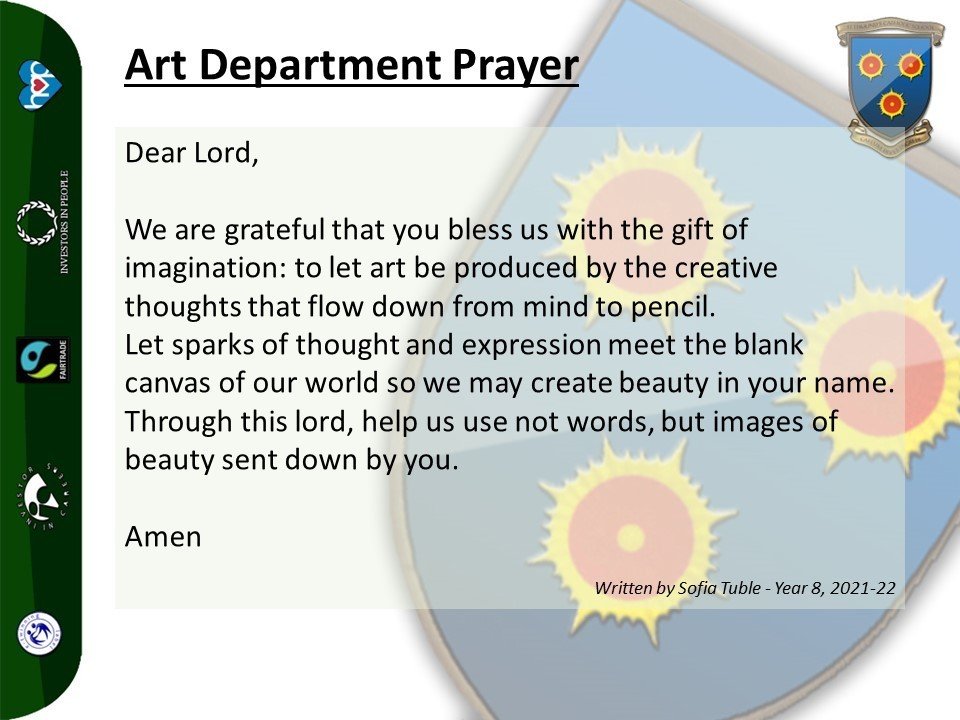 Art Image of the Week by Year 9 Student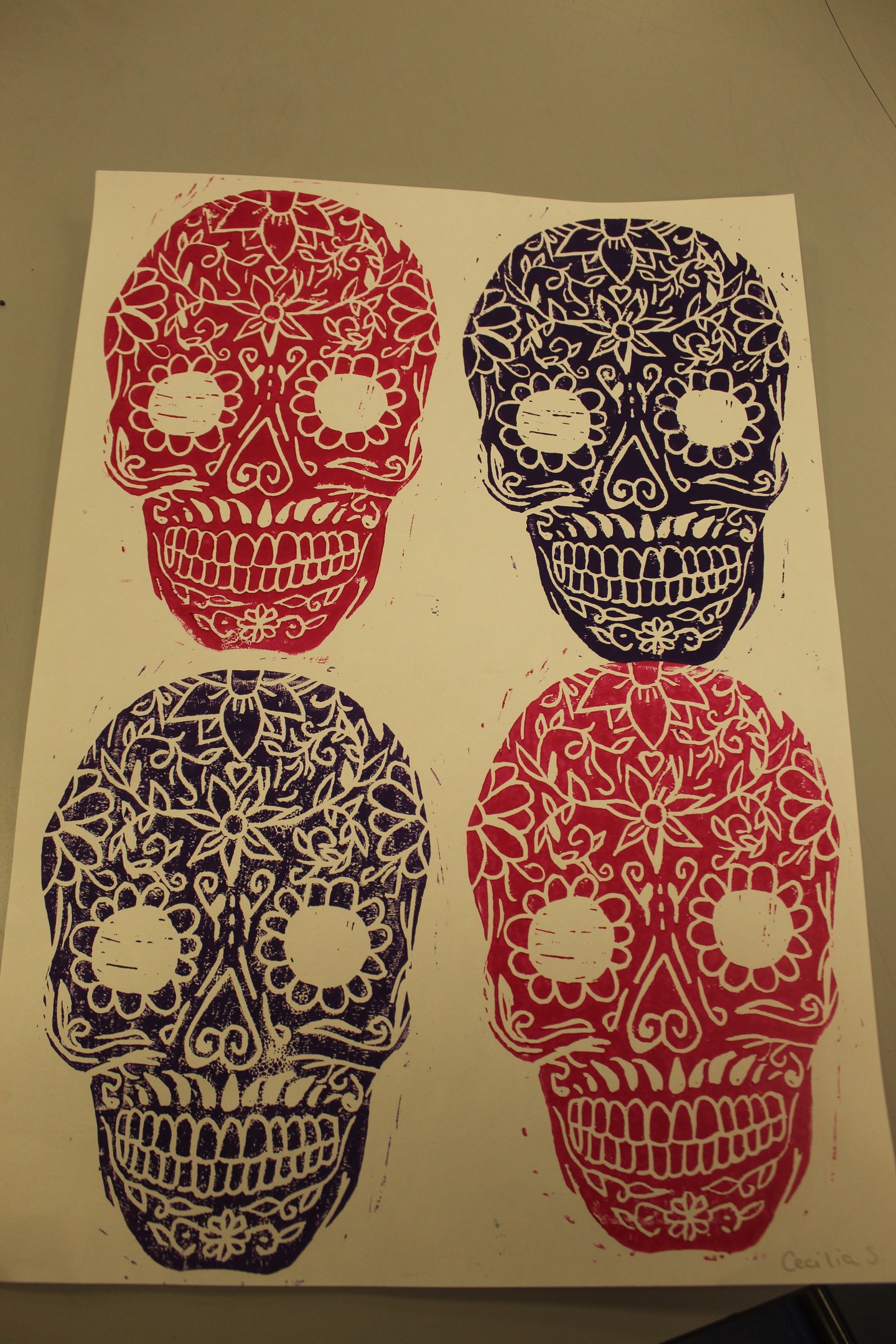 Key Stage 4 (Year 10-11) GCSE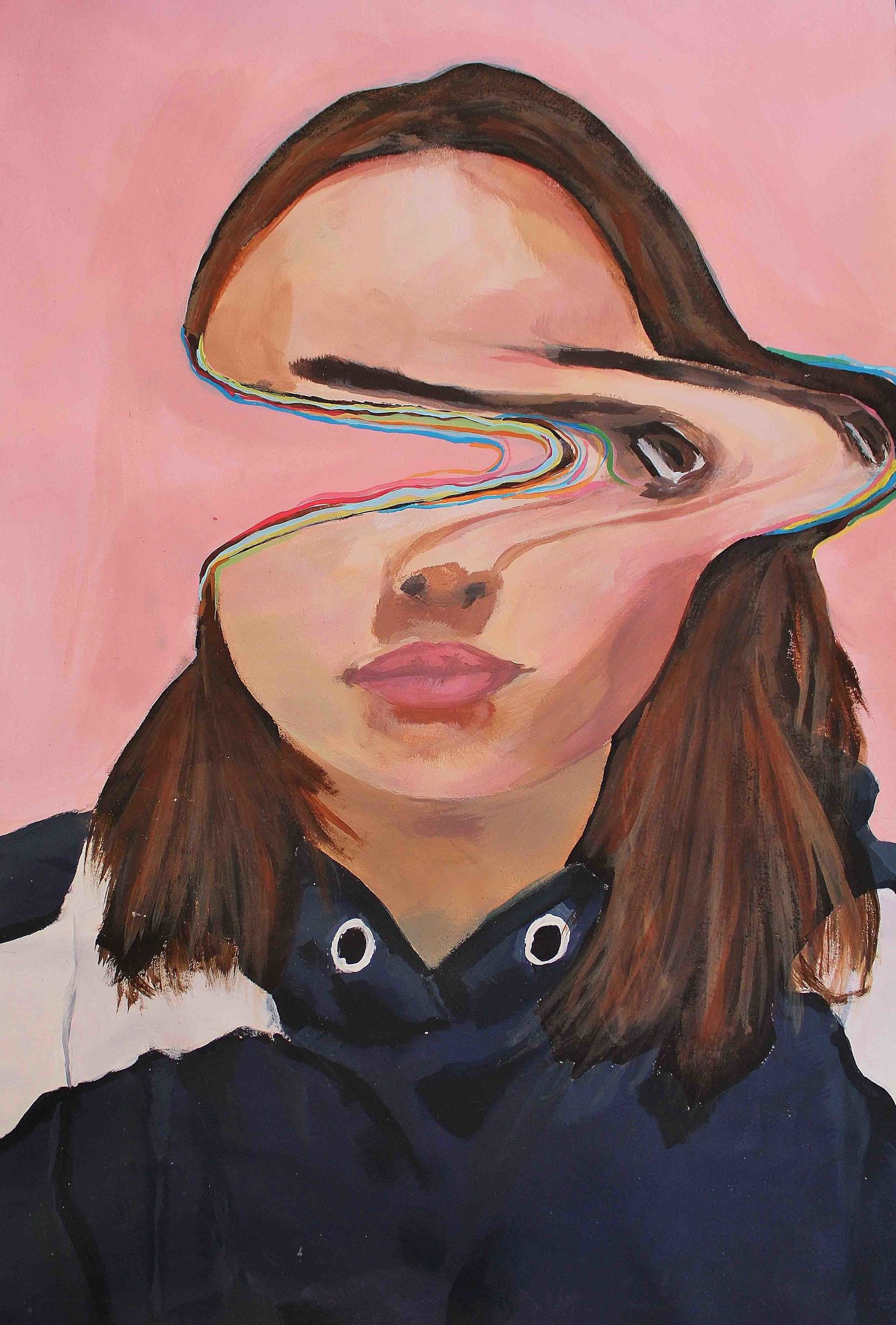 The course provides students with the opportunity to explore their interests in art and design in ways that are personally relevant and truly developmental in nature.
They will develop existing physical and perceptual skills through drawing and painting from observation as well as printmaking, 3D Sculpture, experimental mixed media work and sketchbook work.
Assessment is based upon a coursework portfolio which will provide evidence of at least two projects completed during the course and an externally set exam. Current GCSE coursework projects include:
Distorted Portraits

Fantastic and Strange

Exam Project

AQA GCSE Fine Art syllabus
Coursework (60% of the total GCSE) At least two full projects completed in Year 10 and 11.
Exam (40% of the total GCSE) Exam Preparation Time (approx. 8 – 12 weeks). Final Exam 10 hours completed in Year 11 at Easter time.