Governors Profiles



David Knight, MBE - Chair of Governors (Foundation Governor)
I qualified as a teacher (of English and Physical Education), working in a Secondary school in Liverpool. During this period, I developed a passion for the " education of the whole person", striving to ensure that each student fulfilled their potential.

Transferring my career to Local Government, I worked in the Sport and Leisure sector for some 21 years, finishing as Director of Leisure and Culture with Portsmouth City Council. During this service in the public sector I gained a number of skills which, I believe, enables me to contribute to the varied duties of a Governor : financial and commercial, marketing and communications, human resources and project management skills.

My youngest daughter attended St Edmund's and was exceedingly happy and successful here.

I was awarded an MBE in the Queen's Honours list in 2016.
Appointed: 18/07/2018
Term of Office Expiry: 17/07/2022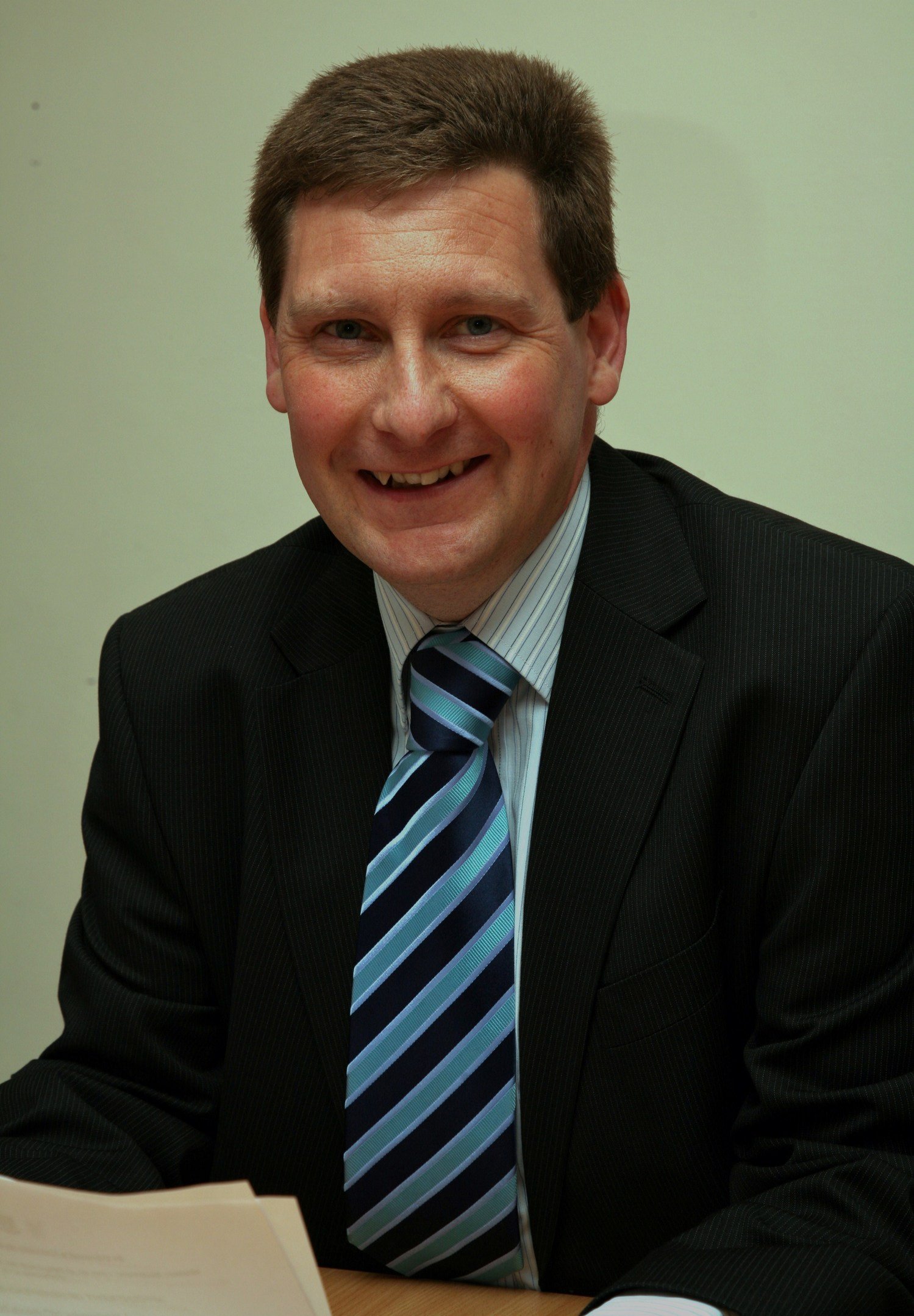 Simon Graham, Headteacher (Staff/Headteacher Governor)
Appointed: 01/09/2011
Term of Office Expiry: -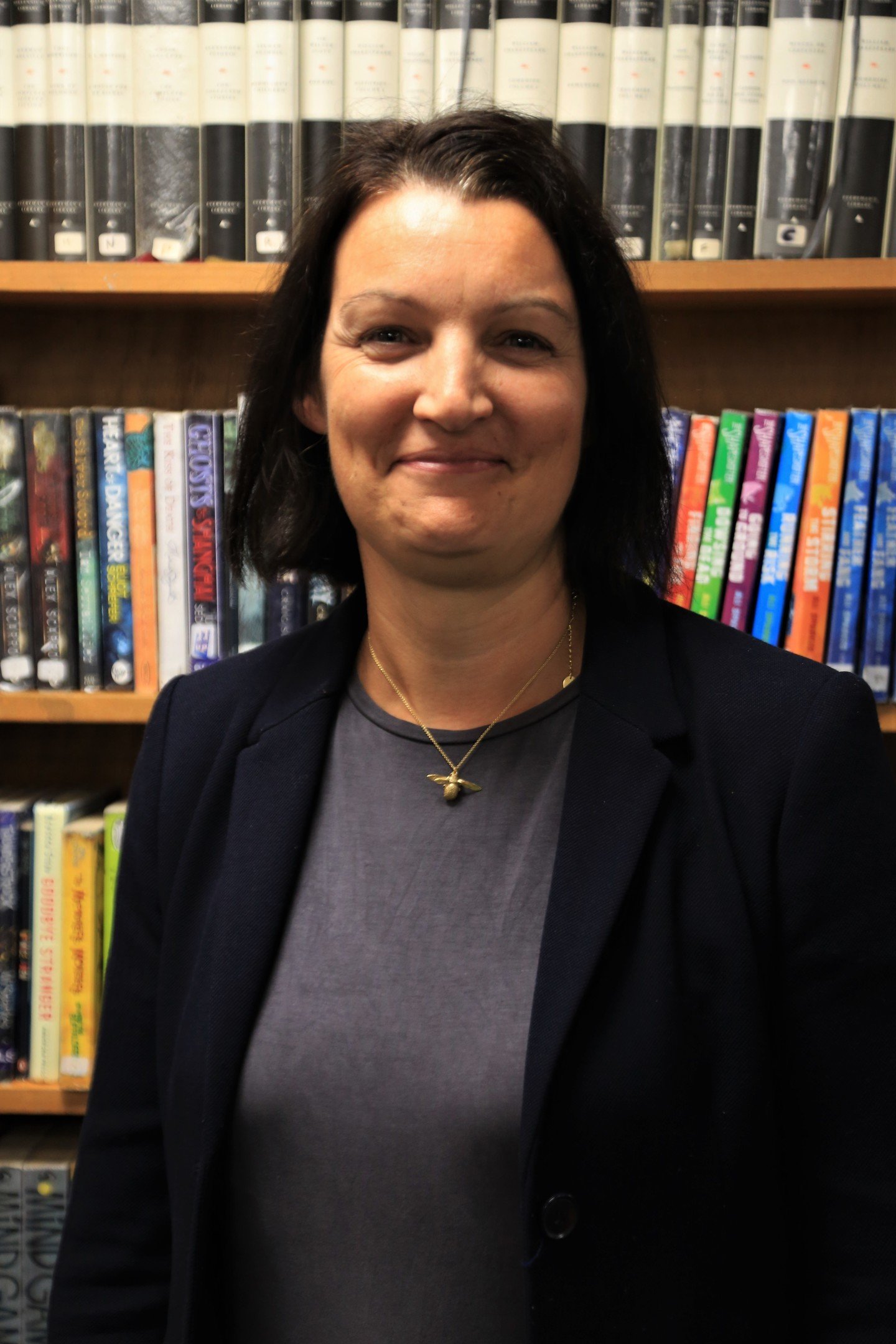 Helena Clarke (Foundation Governor)
I have taught in the 11-18 sector since 2002 across a number of schools and sixth form colleges and currently hold the role of Director of Support for Learning at Woking Sixth Form College. From my current position in 16-19 education, I am well placed to bring a college perspective into my role as Foundation Governor at St Edmund's along with an insight into the expectations on our students once they leave our school.
I have 2 children who both attend St Edmund's and have been very well served by the fantastic academic education and supportive pastoral care provided by our excellent school. I am passionate about the importance of Catholic education and believe it builds a secure foundation in young people. Although I no longer work in a Catholic school, I have continued to be involved in the wider Catholic education environment through my role leading Children's Liturgy in my parish of Corpus Christi and St Joseph's and am looking forward to expanding my contribution to Catholic Education through my role as Foundation Governor at St Edmund's.
Appointed: 02/07/2019
Term of Office Expiry: 01/07/2023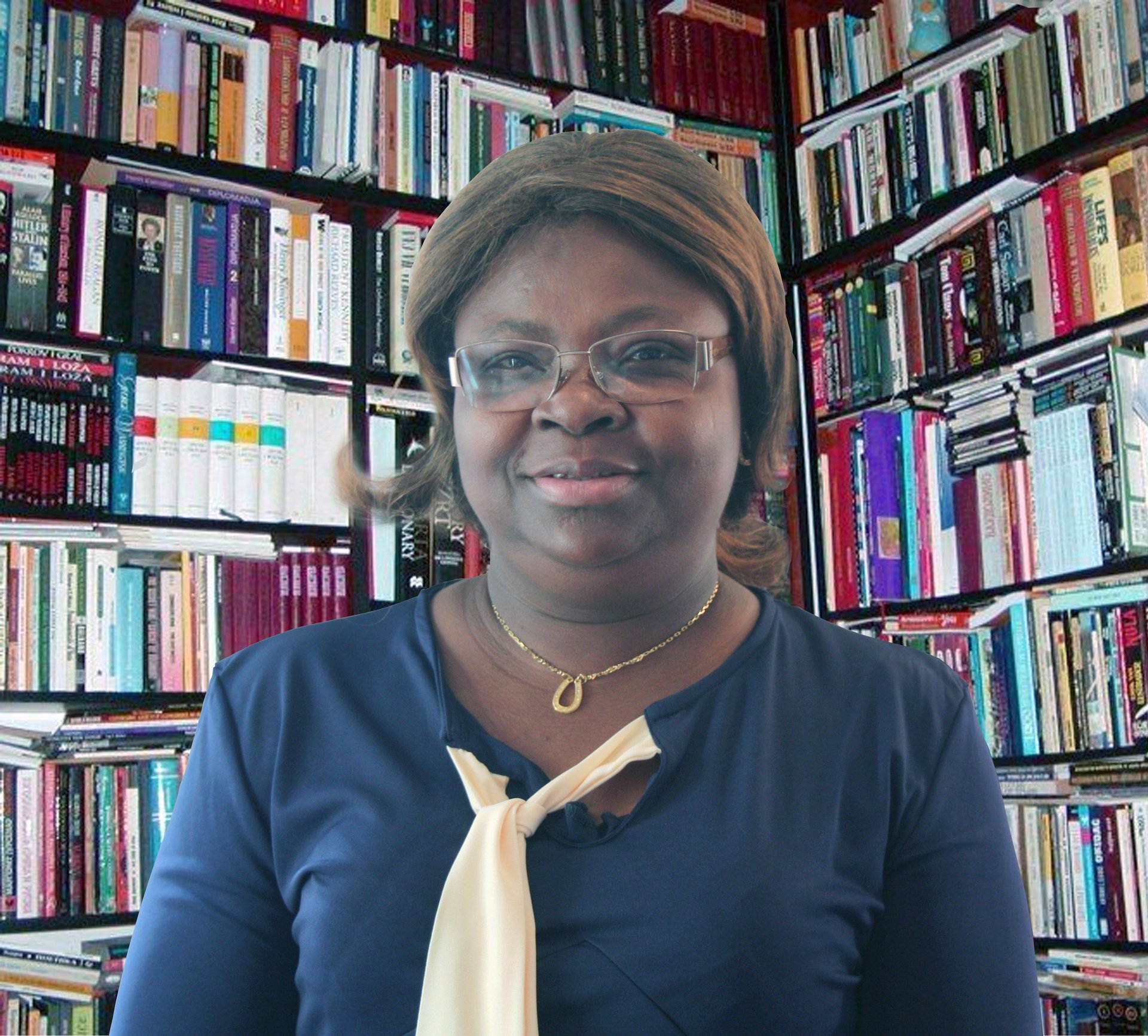 Omotola Adeojo (Parent Governor)
Born in Nigeria, I am happily married with 3 wonderful boys. A qualified Nurse with over 30years in active service. Served in a number different nations before settling finally in England in 2002. I am currently working for Hampshire County Council as a Practice development Nurse, a member of Joint Corporate Governance of HCC and a Safety Representative with the Royal College of Nursing (RCN). I am a Christian, ordained minister, worshipping and serving in a prayer unit and teaching children in a class of the Redeemed Christian Church of God at the Discipleship Centre here in Portsmouth. I am a trained Christian mentor, passionate in promoting and supporting children's wellbeing to attain their maximum potential, academically, spiritually, socially and emotionally.
I also support and engage in a campaign for a national charity known as "Blood Pressure UK" especially in their annual promotion known as "Know Your Numbers", helping the community to stay healthy and increase awareness around hazards and prevention of high blood pressure. Working collaboratively with GP practices during the events to effect a positive change in the lifestyle of the people of Portsmouth.
Appointed: 18/09/2020
Term of Office Expiry: 17/09/2024

Chidubem Ikeatuegwu (Foundation Governor)
Born in Nigeria, I originally qualified as a mechanical engineer. Over the years I rose to manage a number of engineering projects, and along the way gradually fell in love with management. As a result I returned to the University for a formal degree in management, graduating with a master's degree in project management. I went further and completed a PhD in 'Business Strategy, Innovation and Entrepreneurship' at the University of Portsmouth. I now teach the same subject at the University of Southampton. Now settling into a career in teaching I very recently started pursuing another degree in Education at the same University that I teach.
I have two kids currently attending St. Edmund's, and looking forward to the third joining soon. My family are regular at St. John's Cathedral and we always look forward to the 10:00 Sunday service and its liturgical music that mirrors the African liturgical music I grew up with. Besides my love for liturgical music, I also clap for Arsenal, I watch a lot of football, and I do a lot of athletics, usually on the roads and at parks; yet I have never ran a marathon!
Although I have spent considerable time sitting and listening in classrooms and have previously at various times been involved in teaching on part-time basis, I consider myself 'young' in the field of education, yet I am very excited at combining my management knowledge and experience with being a Foundation Governor. I see it a privilege being given a chance to contribute to Catholic education and the future of our children, and I look forward to a whole new experience.
Appointed: 01/09/2019
Term of Office Expiry: 31/08/2023

Fr Mohanraj Nishan Edward (Fr Nishan)
(Foundation Governor)
I was born in Sri Lanka. I came here as an asylum seeker in 2000 because of the civil war in Sri Lanka. I had studied accountancy in my home country. Here in the UK, I studied accountancy, house wiring and food preparation and I also worked as a Sales assistant. Later, I worked in the Hotel industry in Sandown on the Isle of Wight.
In 2010 I decided to become a priest for the Portsmouth diocese. The diocese sent me to Abingdon for a discernment period and English course. Then I had a year of training at Valladolid in Spain after which I spent six years at Oscott College in Birmingham for my philosophy and theology studies.
I was ordained a priest by Bishop Philip in 2019 and was asked to go to Guernsey as an assistant priest. Having spent 16 months there, I moved to St John's Cathedral in March 2021
Appointed: 14/09/2021
Term of Office Expiry: 13/09/2025

Carolyn Toogood (Staff Governor)
I am proud to have grown up in Portsmouth, I have a passion for my

city and support the education and aspiration of pupils here. I hope as a school governor I can support the vision and ethos of St Edmund's Catholic School promoting the best outcomes for the pupils and staff. My eldest daughter attended St Edmund's and had a very positive experience.
I attended Oaklands R.C. School and then Havant College. I gained a BA Hons Degree in Music at University Of Chichester in 2001 and an MA in Education in 2009. In 2002, I completed a PGCE in Secondary Music Teaching through University Of Sussex.
I started my career as Music Teacher at Springfield School in Portsmouth in 2002, later taking on an Assistant Head of Year Role. I have been in my current post as Head of Music at St Edmund's Catholic school for 6 years. I work closely with organisations in Portsmouth to provide musical opportunities for pupils in all schools. I run a local community choir based in Southsea.
Appointed: 01/04/2020
Term of Office Expiry: 31/03/2024

Sophie Venables - Vice-Chair of Governors (Parent Governor)
I have worked in education for 20 years at middle and senior secondary school leadership and I now have a role as a Teaching School Director. I have four children, the eldest two of whom are at St Edmund's and the others attend St Swithun's School. I have always been interested in supporting my children's schools and have been an active member of St Swithun's PTA for 10 years - I'm not afraid to roll up my sleeves and join in!
I particularly enjoy working as a Parent Governor at St Edmund's as it allows me to use my experience as a parent as well as my professional expertise in a different way. I hope to support St Edmund's at this exciting time in the school's development and also wish to enhance my own understanding of Catholic secondary education to better support the school in the future.
Appointed: 25/01/2020
Term of Office Expiry: 24/01/2024

Chris Whitfield (Foundation Governor)
I was delighted to have been appointed as a Foundation Governor at St Edmund's Catholic School, Portsmouth in November 2017.
I have over 40 years' experience in education, starting first as a teacher of Modern Languages, then Head of Department, Head of Year, Deputy Head and, finally, Headteacher of Oaklands Catholic School in Waterlooville for nearly 23 years. During my final few years at Oaklands I was also an Ofsted inspector.
In 2007 I was awarded a Papal Knighthood (Knight of St Gregory : KSG) by Pope Benedict for services to Catholic Education.
In 2010, following 3 years as Principal of an international School in Thailand, I was asked by Bishop Crispian to look after St Edmund's as Acting Head for a year to help the school through a difficult period. This was a very rewarding experience which allowed me to build up strong professional links with the school community and the present head, Simon Graham.
I now look forward to using my experience and skills in working with the Head to ensure that St Edmund's continues to prosper and remains the outstanding school that it is today.
Appointed: 06/11/2021
Term of Office Expiry: 05/11/2025

Dr Malcolm Whitworth (LA Governor)
I was very pleased to have been appointed as a Governor at St. Edmund's Catholic School in October 2020. I am a lecturer in Engineering Geology at the University of Portsmouth, where I have been teaching for 21 years. This has given me extensive experience in managing research projects, delivering teaching and an awareness of students' academic and pastoral needs. I am a firm believer in the importance of good quality education at all levels and that all children should have the very best opportunities. I am new to the role and I am already enjoying working as part of a team on the Governing Body, getting to know the school and supporting the Head, staff and pupils. I have two children who attend the school so can contribute from a parent's perspective as well as acting as the Local Authority Governor on the Governing Body. It is an honour to be able to contribute to such a caring school community, which provides an outstanding spiritual and academic education.
Appointed: 22/10/2020
Term of Office Expiry: 21/10/2024