Monday 9th - Friday 13th December 2019 (Week B)
High Expectations High Outcomes
St Edmund's is a thriving, positive and happy environment where individuals achieve excellent levels of personal development. The students and staff recognize the importance of the school's Catholic and Christian education and are committed to it in every way. Working with students we aim to foster a growth and commitment to the love and service of Christ through the teachings of the Catholic Church.
We are very proud of the results gained this year which can be viewed on our examinations page. St Edmund's continues to be the best school in Portsmouth and Hampshire.
Watching the Great South run on the 20th October after Mass, one could but not feel a sense of camaraderie and strive for achievement. So many individuals on the same journey, yet each succeeding in their own way, with their own race experience influencing their life. My congratulations to all those who trained so hard and gave so much towards their achievement. Reflecting on life here at St Edmund's, there are many similarities with such events. All of our children are on their own individual journey through school. They are all unique, have differing God given talents and grow/develop at different speeds. Over their 5 years at St Edmund's each person will have amazing experiences, challenges and the opportunity to grow spiritually. The newsletter shares some of these wonderful insights into life here at St Edmund's. however, that hard work, commitment and perseverance shown by students each day is a joy to be part of.
Families who visited our recent open morning commented on how brilliant our children were and the 'fantastic ethos and learning' they had seen. Once again we can expect the school to be oversubscribed and for there to be a large number of appeals for places. The recent release by the Department for Education of schools performance continues to highlight how well our young people achieve and the success of the school. We remain the best school in Portsmouth and the surrounding Hampshire area for the third year running. Without doubt, all that hard work and 'training' in school makes a difference. Our faith makes a difference. However, we truly value the support from parents contributing to all areas/aspects of school life. When this breaks down, divisions can develop, which can lead to our young people underachieving. These mixed messages, double standards tend to come to fruition in that final challenging year of GCSE's. This is especially the case where families have selected the school based upon academic outcomes and pay 'lip service' to the 'real soul' of St Edmund's; our spirituality. Our faith is the rock upon which our success is built. Once again thanks to parents, governors, staff and our wider family who support all that we do.
Finally, an update on the new building. Our summer works programme completed (new Science labs, 3 classrooms refurbished and normal maintenance). We have a new steel frame up and completed. This additional space/ improvement is vital to ensure that the breadth/depth of options the school runs is maintained and that class sizes in core subjects are kept very low. We will update the website to show the development of the new facility for our children.
God Bless.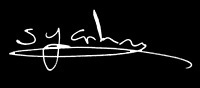 Mr Simon Graham - Headteacher
Latest School Tweets
19 Nov RT @portsmouthmusic: Next Monday, our One World Choir will be performing at the @TheGreenOrg Environmental Awards in The House of Parliamen…
19 Nov https://t.co/PXO4zfzEZA
18 Nov Few photographs from our Prom Fayre. Huge thank you for all those who came along to support this event. https://t.co/Q3TvzjeLAu
18 Nov School Disco tickets for Years 7 & 8 are now available to purchase.
Music Department - Folk Weekend
Latest News
Latest St Edmund's School News
Raffle Prizes Wanted

12th December 2019 Disco Night

20th December 2019 arrangements

Christmas Lunch
Further Articles »
Latest School Calendar Events
Year 11 Mock Exams

04

Dec

2019
School Carol Service followed by refreshments

16

Dec

2019

6:00 pm - 8:00 pm
Year 7 Christmas Lunch

17

Dec

2019

12:50 pm - 1:30 pm