A Warm Welcome!
St Edmund's is a thriving, positive and happy environment where individuals achieve excellent levels of personal development. The school still remains one of the top schools in the country and is ranked 93rd out of 6324 schools nationally in terms of progress/attainment.
Academic Year 2018-2019
St Edmund's Catholic School is now closed for the summer and will re-open as follows:
Monday 3rd - Friday 7th September (Week A)
Monday 3rd September - Inset Day (school closed for all students).
Tuesday 4th September - we welcome our new Year 7s at 0825 and Year 11s at 0930.
Wednesday 5th September - we welcome all students back.
We expect all students to be in full School Uniform when the school re-opens in September.
Headteacher's Address
As the year draws to a close it gives us the opportunity to reflect on "what has been" and look forward to "what can be." We have said a final farewell to our Year 11 students who celebrated in style at the Leavers Assembly and Prom. We are extremely proud of them and it was a pleasure to be part of their lives for five years, watching them grow up into amazing young adults. At the other end of the spectrum, we have met our new members of the St Edmund's family; all 215 of September's new Year 7. This is the school's largest year group following five days of appeals. I am confident that as always our 'big kids' will look after them and teach them the ways of the St Edmund's family.
You can see once again in the newsletter what a fantastic final half term it has been. Our Sports Day at HMS Temeraire saw a number of new records set and more students winning medals than ever before. I was extremely grateful for the help of the governors David Knight and Chris Whitfield in presenting students with medals and certificates.
It was equally amazing to see so many students nominated at the Celebration Assemblies and the competition to win achievement/effort badges. We also presented a huge number of students with their Spiritual and Attendance badges. Our students work incredibly hard every day producing superb class and homework with exemplary attitude and behaviour. This could not be achieved without the support of parents and the outstanding quality of teaching, learning and pastoral care from staff. I would like to wish staff and students well who are leaving us this year. They have contributed enormously to our family and will always be a part of all that we achieve. Farewell to Mrs Downey, Mrs Sandys-Renton, Mrs Durbin and Mrs Jones who are looking forward to a well deserved retirement and farewell to the following support staff Mr Crisp, Mrs Neville, Mrs Allingham and Miss A Evans.
We also have several new staff joining us next year as we continue to ensure that we offer a varied curriculum and maintain our current low class sizes. However, changes to financial funding may alter this in the future unless schools see an increase in their funding which is in proportion to the rise of other operational costs. That said, over the summer we will be continuing with our school improvement programme with the following works:
Refurbishment of two science labs.
Refurbishment of boys/girls toilets.
Refurbishment of staff toilets.
Alterations to the Kelly block classrooms.
Refurbishment of several classrooms.
As you may be aware, we have already replaced the Hall curtains and refurbished one of the changing rooms during last half term. As there is so much to do, we have already started the majority of the projects to ensure that we are ready for September.
Finally I would like to wish everyone a safe and enjoyable summer break. Please remember when getting ready for "Back to School" that the uniform policy; (particularly hair cuts/styles, shoe and trouser choices) is adhered to. It is always regrettable that these errors of choice/judgement cause our children problems on their first day back.
We look forward to seeing you all in September.
God bless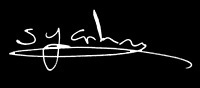 Mr Simon Graham - Headteacher
St Edmund's Catholic School News
Latest St Edmund's School News
Key dates for the School Uniform

Collection of GCSE Examination Results

Opportunity to visit St Edmund's Catholic School

Key dates for next academic year
Further Articles »
Latest School Calendar Events
Summer Holiday

24

Jul

2018

School closed for the Summer Holiday (24th July - 31st August)
Summer School (Week 2)

20

Aug

2018

10:00 am - 24 aug, 3:00 pm @ LLRC
Year 11 GCSE Examination Results

23

Aug

2018

10:00 am - 11:00 am