Please note that our old absence text/phone numbers and MyEd App are no longer supported. Messages sent by these methods will not be received by the school. Please use EduLink One.
Please note that all our telephone calls are now recorded for monitoring, safeguarding and training
St Edmund's Catholic School is now closed for the summer holiday
Pupils will return the next academic year as follows:
Thursday 1st September: Inset day (School closed)
Friday 2nd September: Year 7 ONLY (8.25am start) (WEEK A)
Monday 5th September: All Years (8.25am start) (WEEK B)
Have a safe, restful and enjoyable summer.
Exam Results Collection: Thursday 25th August 2022
Year 11: 10am - 11am
Year 10: 11am - 12noon
School Uniform Shop Summer Holiday Opening Hours
Monday 22nd August: 9am - 1pm
Tuesday 23rd August: 9am - 1pm
Friday 26th August: 9am - 1pm
Headteacher's Address
The end of the Academic Year has thankfully been in stark contrast to how we started back in September. Masks, social distancing, restrictions on activities/teaching and learning seem a distant memory. This last half term has been the most normal in the past three years!! Including an Ofsted visit recognising so much we can be proud of.
Congratulations to Year 11 who have successfully completed their secondary studies with us. The examinations were as tough as ever, but with the support of staff and parents they navigated these well. Their journey was completed by a series of events including a Leavers Mass, Tea, Assembly and Prom. It has been a privilege to have been part of their lives and watch them grow up into such fabulous young adults.
No sooner than they had left, then our new members of the St Edmund's family joined us for their induction days. With the increased numbers joining us, this places the school at full capacity with waiting lists in all year groups. We look forward to welcoming the new members of the St Edmund's family in September in their shiny new uniforms.
Across the school there has been so much to celebrate and an enormous amount of things happening. We have had trips to Spain, Liverpool, Marwell, Paultons Park and London. Our spectacular show, Joseph and the Amazing Coloured Dreamcoat, was amazing with a huge number of students involved over four nights. A fantastic whole cast performance. Over the past two weeks we have finished the year with our reward assemblies. What hard working and
talented children we have. It was great to see so many individuals recognised academically, socially and spiritually. The fruition of their work through out the year was clear to see. We can thank God for his amazing power and work in our lives, for his goodness and blessings over the St Edmund's family. Through the toughest of times he has given us strength, love and grace.

As we look forward to next year we will begin work on our summer improvement programme. This will include new surfaces around the Chapel and top playground as well as a new balustrade in the main building. These improvements will continue to ensure that our facilities remain the best available for our children and give them the learning environment they deserve.
I would ask for your support by ensuring that your child returns in full uniform/fully equipped in September. Students wearing incorrect attire will be asked to return home. Common mistakes arise in relation to - footwear (proper shoes please), haircuts/styles/colour and piercings (no body or nose and only one piercing in each ear). We are looking forward to students returning and will ensure that standards expected are maintained.
A huge thank you for all the support given by families this year. I hope, like me, you are incredibly proud of our St Edmund's family.
I wish you a safe, restful and sunny summer.
God Bless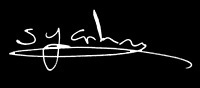 Mr S Graham
Headteacher
Lost Property Glasses looking for their owners. Please visit Student Services when the school re-opens in September
Latest News
Latest St Edmund's School News
Teaching Assistant Vacancy

Leavers' Hoodies

To Start ASAP

To start January 2022
Further Articles »
Latest School Calendar Events
SUMMER HOLIDAY (school closed)

18

Jul

2022
Summer School (to be booked in advance)

08

Aug

2022
School Uniform Shop Open

22

Aug

2022

9:00 am - 1:00 pm @ School Gym

9am - 1pm