Monday 4th - Friday 8th December
(Week A)
4th - 14th December Year 11 Mock Exams
11th - Carol Concert (6pm St John's Cathedral).
12th- Christmas Lunch (Students to purchase ticket in advance by 4th December).
13th - Prefect Christmas Lunch.
14th - FOSE Disco for Year 7 & 8 (6.30pm-8pm).
15th - Wear a Christmas Jumper day (£1 to go to a chosen charity).
15th - Emmanuel Celebration. School closes at 12noon (collection from School).
Lost Property Items to be reclaimed by the 14th December 2023
Year 9 community project offering the local community a warm drink and some of their time.
COVID Government Guidelines
As you are aware all Covid restrictions were lifted by the Health Agency and schools have been advised by the Government that it should be managed like other infections, such as flu.
If a student tests positive for Covid, the advice is to stay at home and avoid contact with other people for three days. This is because children and young people tend to be infectious to other people for less time than adults. After three days, if you child is feeling well enough, they can return to school. Parents are asked to use their own judgement as to whether their child is well enough to return to school.
Good hand hygiene is also encouraged throughout the cold/flu/Covid season: 'Catch it, Bin it. Kill it!'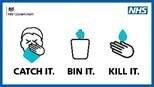 Parent Parking
Dear Parent/Guardian, it has been brought to my attention that a number of parents are parking outside of Reception to drop/collect students and/or reversing onto the dropped pavement. This can be very dangerous for students walking to school; this morning a student narrowly missed injury. Students should only be entering/leaving via the Eagle and Wright gates in upper Arundel Street and students should only be dropped off/collected from this area.
Mr Graham, Headteacher
Chaplaincy Notices!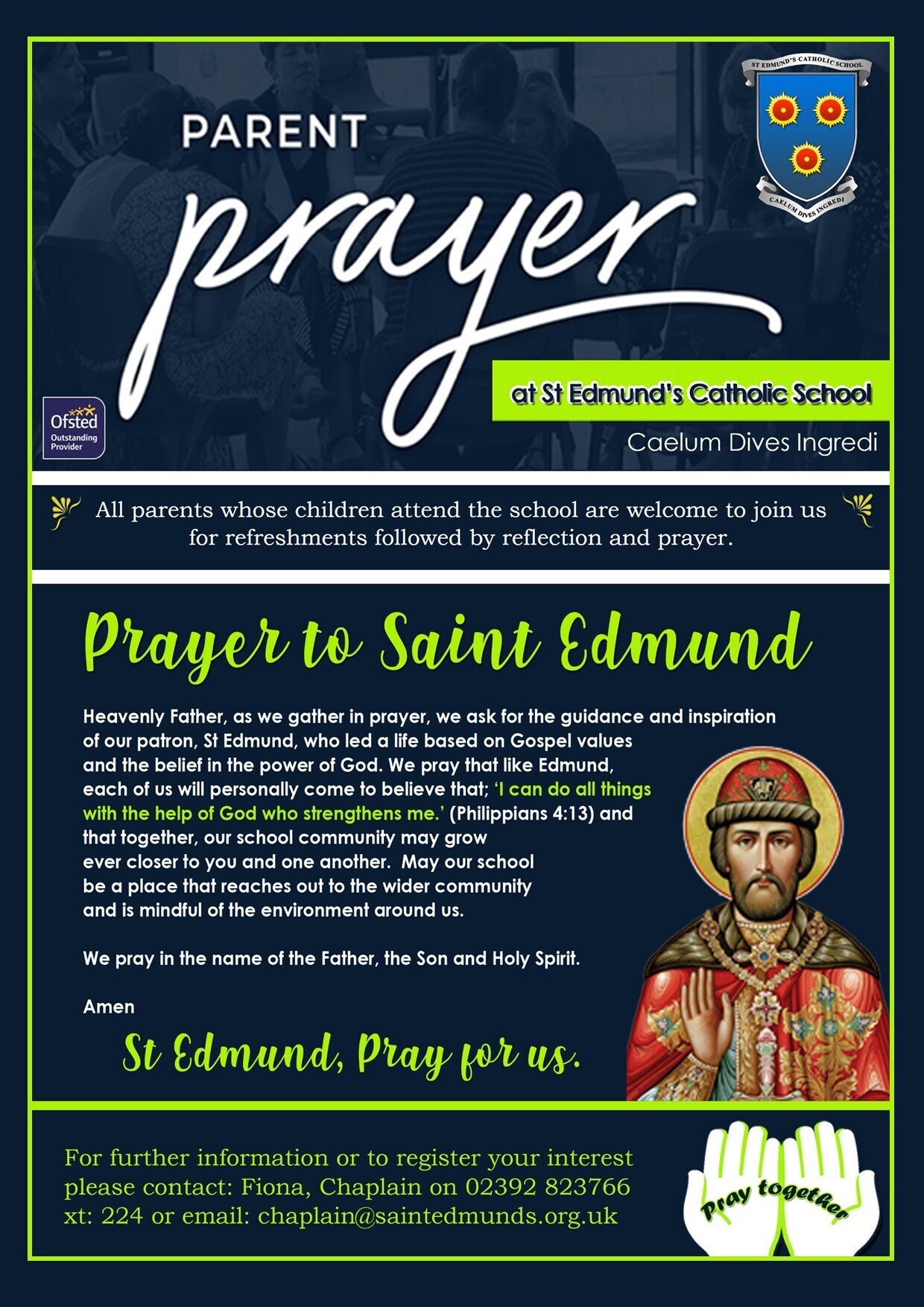 Year Of The Holy Spirit:
Let us ask the Holy Spirit to guide all those discerning a
Vocation to the Sacred Priesthood, and all involved in
the selection and formation of our seminarians.
St Edmunds: "A New Chapter"
St Edmund's: Say "Yes" To Prayer!
St Edmund's: The Lord's Prayer
Latest News
Latest St Edmund's School News
Leavers' Hoodies

Teaching Assistant Vacancy

To Start ASAP

To start January 2022
Further Articles »
St Edmund's: Our School Song!
St Edmund's: Youth Worker Film
Latest School Calendar Events
School Carol Service

11

Dec

2023

6:00 pm - 8:00 pm @ St John's Cathedral
Christmas Lunch (students to order in advance by 4th December)

12

Dec

2023
Last day of term

15

Dec

2023