Please note that all our telephone calls are now recorded for monitoring, safeguarding and training purposes.
Monday 17th - Friday 21st January 2022 (WEEK B)
Masks in classrooms and in all communal areas is compulsory.
Temporary suspension of confirmatory PCR tests in education and childcare settings
Confirmatory PCR testing following a positive result on a lateral flow device (LFD) have been temporarily suspended from Tuesday 11 January. This means that for all education and childcare settings, staff and students who have tested (either at home or through ATS) and reported a positive LFD result will no longer be advised to get a confirmatory PCR test.
Click here for further guidance on what to do if you test Covid positive
Update 17/01/2022:
From Monday 17 January, people with COVID-19 in England can end their self-isolation after 5 full days, as long as they test negative on day 5 and day 6.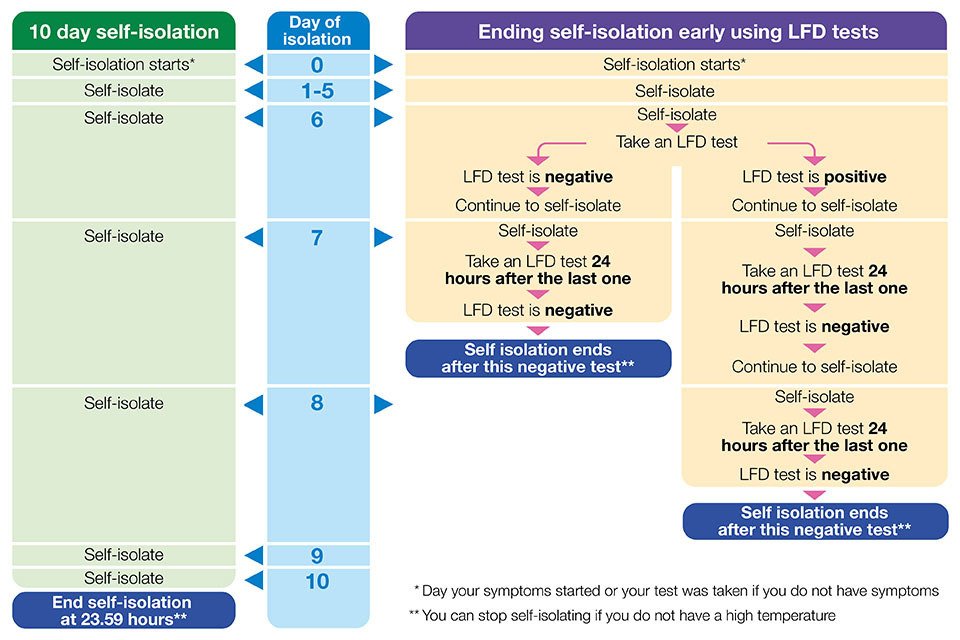 Walk-ins now available for people aged 12-15 for their first or second COVID-19 vaccinations
St James' Hospital (Hamble House, St James' Hospital, Nelson Drive, off Edenbridge Road, Southsea, PO4 8LD) is now open 8am to 8pm seven days a week for walk-ins for all COVID-19 vaccinations - no appointment needed.
This includes:
First and second (after 12 weeks of first dose) vaccinations for young people aged 12-15, as well as 16 and 17 year olds.
First and second (after 8 weeks of first dose) vaccinations for people aged 18 and over.
Booster vaccinations to people over the age of 18 (12 weeks after second vaccination).
Admission arrangements
Academic year 2023-2024 consultation
As required by regulations, the Governing Body of St Edmund's Catholic School Arundel Street, Portsmouth PO1 1RX
will be conducting a consultation on its proposed admissions arrangements for the school year 2023 - 2024.
you can the view the proposed arrangements here.
Covid - Know The Symptoms & Get Tested
Anyone with coronavirus symptoms must self-isolate and request a PCR test.
Children under 18 years and 6 months are no longer required to self-isolate if they are a close contact of someone who has tested positive, including if they share a household with someone who has tested positive, but may be asked to do a PCR test.
Everyone over 16 is now eligible for a vaccine and children aged 12 to 15 with specific underlying health conditions or who live with others at increased risk of getting seriously ill from Covid-19 are also eligible for the vaccine.
If you have coronavirus symptoms, you should book a test by calling 119 or visiting Gov.UK. The symptoms are:
A high temperature
A new, continuous cough
A loss or change to your sense of smell or taste.
If a student tests positive with Covid please email covid@saintedmunds.org.uk with a copy of the positive test result confirmation.
If your child is ill at all, then err on the side of caution and keep at home until they are fully well. If they have Covid symptoms then you must keep them at home and should book a PCR test.
All students should continue to test twice a week on a Wednesday and on a Sunday and results recorded through the NHS website and on the student link below.
Click here to submit a student's LFT test result to the school
Year 7 Tutor Evening Feedback
Year 7 Tutor Evening on the 21st October 2021 was an amazing opportunity for us as a school to welcome the families of our new Year 7 students into our school community. I would like to say a huge thankyou to every parent/carer who found the time to attend and hopefully the opportunity to meet your child's tutor proved helpful. I know the student's were very proud to share their achievements and for their families to know how well they have all settled into life at St Edmund's. As you can see from the information below the tranistion to St Edmund's seems to have been very smooth and I am very impressed with the mature attitude the students have shown.


I am happy with my child's transition to St Edmund's.


84% Strongly Agree - 16% Agree



My child feels safe at St Edmund's.


79% Strongly Agree - 20% Agree - 1% Unsure



My child is happy at St Edmund's.


78% Strongly Agree - 22% Agree



I would recommend St Edmund's to other parents.
84% Strongly Agree - 16% Agree


I am very much looking forward to celebrating the Year 7's achivements further in our Celebration Assembly after Christmas and for parents to have another opportunity to hear all about their child's achievements in our Parents Evening in the summer term. Once again thankyou to all parents and carers for your support as without this the transition to St Edmund's would not have been as successful.
Miss Hammond
Latest News
Latest St Edmund's School News
To Start ASAP

To start January 2022

Teacher Assessed Grades

Key Dates
Further Articles »
Latest School Calendar Events
Year 11 Leavers 2021 Certificate Evening (M Side only)

25

Jan

2022

4:30 pm - 5:30 pm

M Side Only to attend
Year 11 Leavers 2021 Certificate Evening (T Side only

26

Jan

2022

4:30 pm - 5:30 pm

T Side to attend only
Ski Trip Meeting

27

Jan

2022

4:30 pm - 5:30 pm @ School Hall
Latest School Tweets
7 Jan We are currently recruiting for a Teaching Assistant to start in March 2022. Full details can be found on our scho… https://t.co/AIeYfUqs7k
7 Jan Would you like to work in an outstanding school? Please visit our school website to view our current Teaching Staff… https://t.co/vxduO11fSG
5 Jan We have a vacancy for a highly motivated and effective Caretaker to join the school's hardworking Site Team, to hel… https://t.co/8oVgG6MvRn
5 Jan We have a vacancy for a Woodwind/Flute Teacher to teach Peripatetic lessons. The candidate will work with pupils to… https://t.co/TTmFLkPofg