Monday 24th - Friday 28th February 2020 (Week B)
High Expectations High Outcomes
St Edmund's is a thriving, positive and happy environment where individuals achieve excellent levels of personal development. The students and staff recognize the importance of the school's Catholic and Christian education and are committed to it in every way. Working with students we aim to foster a growth and commitment to the love and service of Christ through the teachings of the Catholic Church.
We are very proud of the results gained this year which can be viewed on our examinations page. St Edmund's continues to be the best school in Portsmouth and Hampshire.
This half term has flown past and has been packed with learning, homework, activities, prayer, experiences and fun. The newsletter once again gives an insight into the daily life here at St Edmund's. This has been something we have shared with many visitors to St Edmund's including other schools as part of our supporting role, Governors, parents and a whole host of other individuals/organisations. All have commented on how wonderful our children are and the high standards of behaviour/uniform and the amazing level of teaching and learning.
These were all celebrated during the reward assemblies earlier in the half term. A wonderful event which filled myself and parents who attended with a sense of pride. Whilst we often need to remind students about the standards they signed up to, the vast majority of our day includes praise, opportunities for prayer and reflection and wonderful learning experiences.
Our focus for this term has been the use of planners by students and staff. All are expected to use these for homework, communications relating to issues and permission to leave the classroom. We will continue with monitoring this, as well as uniform; particularly 'skinny' trousers which are not permitted. I would urge parents to check the uniform policy prior to buying trousers. The length of some trousers and skirts are becoming excessively short and tight fit, issues which we will deal with upfront at the start of next term as a whole school focus.
Finally, you may be aware of an article in the news reflecting the decline in standards of GCSE performances within Portsmouth and into South Hampshire/Gosport. This obviously does not apply to how well our children achieve in GCSEs and throughout their time at St Edmund's. We remain the top performing school with standards judged massively above average on a national basis. This is only achieved as a result of our fabulous support from parents, insistence on monitoring students and our spirituality. Our reflection, prayer and the additional opportunities for our faith to grow is our soul at the centre, next to our heart of learning and achievement.
I pray that you all have a restful and healthy half term break.
God Bless.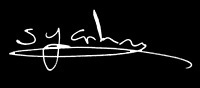 Mr Simon Graham - Headteacher
Music Department - Folk Weekend
Latest News
Latest St Edmund's School News
Wednesday 26th February 2020

2nd March - 6th March 2020

Thursday 5th March 2020

6th March 2020
Further Articles »
Latest School Calendar Events
Ash Wednesday

26

Feb

2020
Dance Show 'A Chance to Dance'

06

Mar

2020

7:00 pm - 9:00 pm
Book Monitoring Week

16

Mar

2020