School is now closed until further notice except for vulnerable children and children of key workers.
Whole School Closure 6th - 13th April 2020 Inclusive
Live Message from Bishop Philip
Bishop Philip will be sending a live stream message on Friday 3rd April at 10am. You can view the message via the links below:
'Home Learning Packs' by Department are now available. Please use the 'Home Learning' link in the main menu.
In light of government advice on Monday 23rd March to stay at home, we are unable to provide any additional resources to students/parents, other than those online. We understand that you can only do your best, with the learning resources that you have.
Please Click Here For PCC's Parenting Surgery by Phone Timetable April-July 2020

Statements from the Headteacher regarding Coronavirus / Covid-19
April 3rd - Click here to read LATEST statement.
March 20th - Information For Key Workers.
March 19th - Click here to read full statement.
March 13th - Click here to read full statement.
Please click here for our dedicated Coronavirus key information page.
High Expectations High Outcomes
St Edmund's is a thriving, positive and happy environment where individuals achieve excellent levels of personal development. The students and staff recognize the importance of the school's Catholic and Christian education and are committed to it in every way. Working with students we aim to foster a growth and commitment to the love and service of Christ through the teachings of the Catholic Church.
We remain the top performing school in Portsmouth with standards judged massively above average on a national basis. This is only achieved as a result of our fabulous support from parents, insistence on monitoring students and our spirituality. Our reflection, prayer and the additional opportunities for our faith to grow is our soul at the center, next to our heart of learning and achievement.
God Bless.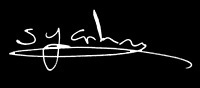 Mr Simon Graham - Headteacher
Latest School Tweets
24 Mar Good luck Yr 11 Leavers 2020....only year group to win the Staff v Students Sports challenge! Good luck and God Ble… https://t.co/LwXMKaKdwH
3 Mar Year 8 Parents Evening Thursday 19th March 2020, 4pm to 6.30pm
3 Mar Art Image of the Week by Year 11 student https://t.co/GpgtGw7eo8
3 Mar We are currently recruiting for a Teacher of Music (Full Time or Part Time) and a Teacher of Religious Education (F… https://t.co/oW5cdSSTm4
Music Department - Folk Weekend
Latest News
Latest St Edmund's School News
Food Parcels

Coronavirus Update

Update for Year 11s from Portsmouth College

Note from the School Nursing Service
Further Articles »
Latest School Calendar Events
Whole School Closure

06

Apr

2020