Monday 13th - Friday 17th January 2020 (Week A)
High Expectations High Outcomes
St Edmund's is a thriving, positive and happy environment where individuals achieve excellent levels of personal development. The students and staff recognize the importance of the school's Catholic and Christian education and are committed to it in every way. Working with students we aim to foster a growth and commitment to the love and service of Christ through the teachings of the Catholic Church.
We are very proud of the results gained this year which can be viewed on our examinations page. St Edmund's continues to be the best school in Portsmouth and Hampshire.
At the end of the Autumn Term 2 students had the opportunity to participate in our own 'Mock elections', mirroring the parties and issues represented nationally. It was good to see so many students participate and discussing issues they felt relevant, or for others, voting on names/personality. Whilst the result was somewhat different from the national, students learnt a great deal about our democratic system. Our own hope from the elections is that we will see the promised increases in funding and that we do not need to consider cuts to our rather stretched provisions.
As you may have noticed when passing the school, our new building is progressing on schedule and should be available for use next year. The additional space will result in some movements for departments and allow option subjects to have a teaching space. This is especially important as the school is now at capacity with long waiting lists in all year groups. Creating more 'space' for students is important, as wet play highlights the confinement of our environment. Our recent Certificate evening for Leavers 2019 was a chance to say a final bon voyage and congratulations on their incredible results. It is a privilege to have been part of the journey that they have had and see the exciting next steps into adulthood.
Many thanks to staff across the school for all the support, learning, care and guidance given to our children. I have seen some outstanding lessons this term with high levels of engagement and effort. These will be celebrated in our reward assemblies which will start the second week after we return in the new year. Please can I remind all parents that the School's Uniform Policy does not allow 'skinny' trousers, piercings (earlobe only), coloured unnatural hair or haircuts below grade 2. These are the key reasons why students are required to work within the inclusions room and are issues which parents can avoid for their children. We will continue with our 'away for the day' policy which has
worked really effectively this term. We check that all mobile phones are turned off each morning, removing the temptation for students to use their phone (or watch) during the day. There will be a focus on uniform when we return, particularly length of skirts and jewellery. Many thanks for all your support and the 'constant reminding' that takes place.
I would also like to give a special note of thanks to the Friends of St Edmund's for our recent 'Prom evening' to raise funds for the school and provide financial alternatives for this expensive event. The money raised from this has bought two new water dispensers within school, located in the hall and dining area. We hope to
push forward with more students carrying water bottles and re-filling their own whilst staying hydrated.
Finally I hope you all had an enjoyable Christmas and wish you and your families every happiness for 2020.
God Bless.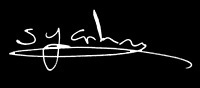 Mr Simon Graham - Headteacher
Latest School Tweets
15 Jan Advance Notice half term: 17th to 21st February inclusive. All our term dates can be viewed on our school website.
15 Jan Year 11 Parent's Evening, Thursday 6th February 2020, 4pm to 6.30pm.
15 Jan Year 9 Options Market, Thursday 23rd January 2020, 4.30pm to 6.30pm. This is a very useful and informative evening… https://t.co/N9hSIipoSz
15 Jan Would you like to work in an Outstanding School? Why not take a look at our current vacancies we have here at St E… https://t.co/s2oFfS2jKn
Music Department - Folk Weekend
Latest News
Latest St Edmund's School News
Annual Senior Citizen Party

Years 7 - 11 Celebration Assemblies

Raffle Prizes Wanted

12th December 2019 Disco Night
Further Articles »
Latest School Calendar Events
Year 9 Options Market

23

Jan

2020

4:30 pm - 6:30 pm
Year 11 Parents Evening

06

Feb

2020

4:00 pm - 6:30 pm
OAP Party

13

Feb

2020

2:00 pm - 4:00 pm