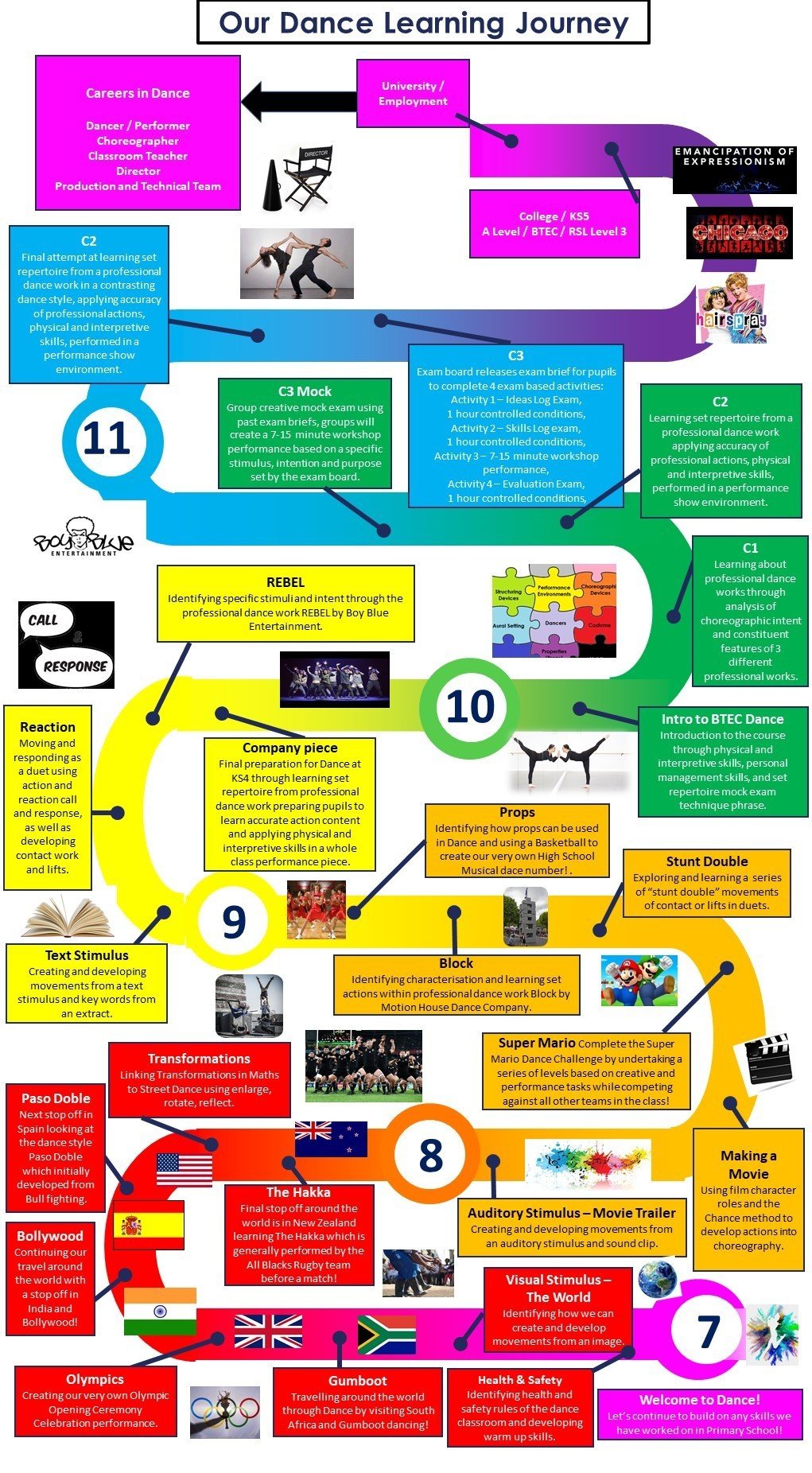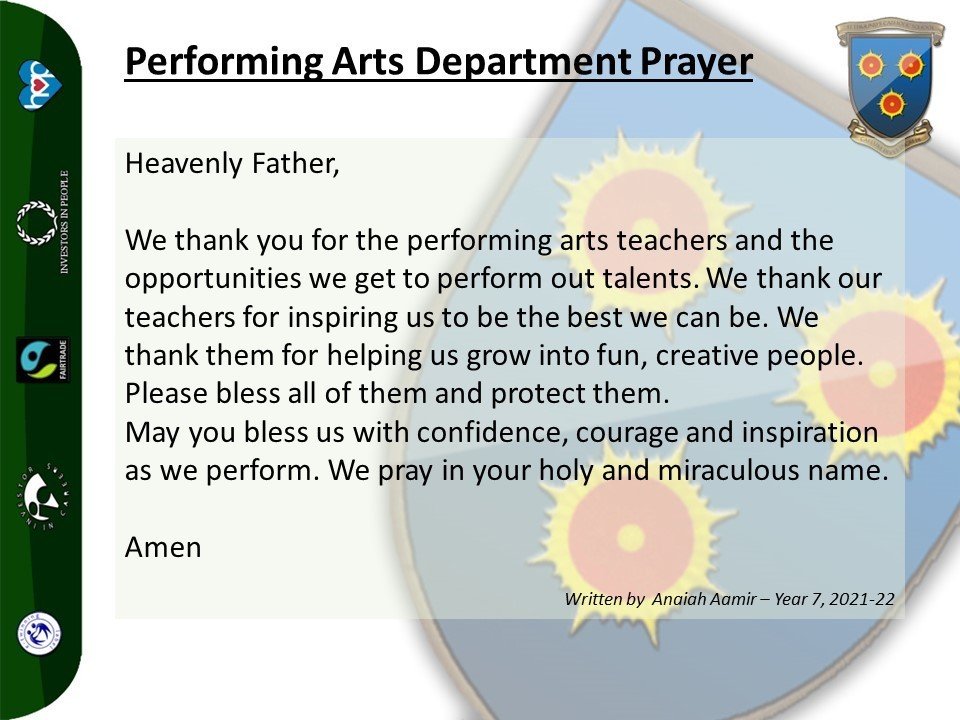 Dance Live! Finalists 2023

Out of over 120 schools, Saint Edmunds Catholic School made it through and competed in the Dance Live Finals in April at The Portsmouth Guildhall. This was filled with the best of the best from all the heats in the south, including private schools, colleges and secondary schools. We are incredibly proud to be named one of the top 10 finalist out of this enormous amount of competition!
Our team consisted of over 100 pupils including both dancers & crew. Our crew were responsible for
designing and creating the LED Screen Content, the Journey To Dance Live, Hair and Make Up, Costumes, Live Video Editing, Lighting and Props! Our dancers were responsible for the onstage performance and their professionalism side stage!

Students performed an utterly outstanding performance on a professional stage for a paying sold out
audience! You can see from the images that all of their hard work and dedication from October has certainly paid off!

Student Entry Dancer:

I made so many new friends, it was amazing! I love watching the other schools and colleges performances in rehearsals. Everyone's costume and make up was incredible during the show, the standard was so high! I was so excited to know who would win. We got to teach some the dance live crew our choreography, this was really fun!

Kim 8 Damien

Student Entry Crew:

On the finals day, we had only 45 minutes to get all the dancers make up completed, so this was a bit stressful. We got to do loads of fun activities throughout the day, including the Dance Live production meeting. We got to watch all the other school and colleges in rehearsals, this was really fun! I really enjoyed taking part in Dance Live and can't wait to sign up again next year!

Lacey 8 Damien
Dance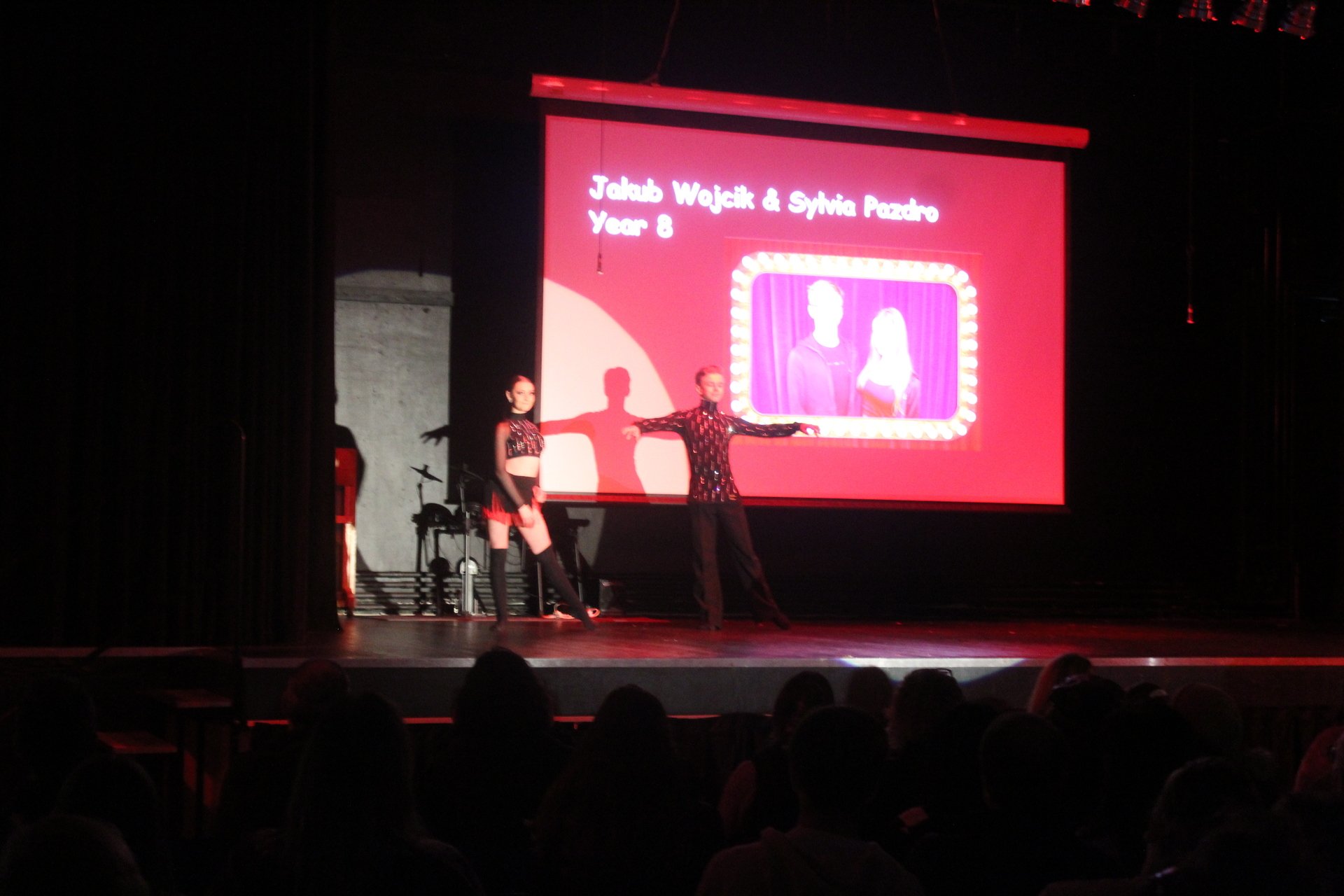 Intent:
Our Dance department believes in encouraging pupils to develop a plethora of skills through the Arts. Dance lessons at St Edmunds have high standards and expectations that create a comfortable, nurturing learning environment where pupils are able to learn, create, perform, watch, evaluate and ultimately achieve whilst developing confidence and social communication skills and getting the opportunity to develop physical fitness and the benefits hat exercise has been proven to have on our overall wellbeing and mental health.
Spring update

This term the whole Dance department have been recovering from winning 1st place on our Dance Live! Heat. We competed against 8 other institutions, some of which were Colleges involving only A Level pupils. We proudly scored 40/50 for performance, 17/20 for LED screen content, 4/5 for lighting design, 4/5 for soundtrack, 9/10 for costume/hair/make up, and 8/10 for concept. This now means that rehearsals have re-started in order to prepare us for the Finals date on Tuesday 25th April. Tickets are available for sale on the Guildhall Website. Here are some comments from pupils who were part of Dance Live to tell you more about their experience:
Erika F, Dancer – Year 8
I really enjoyed dance live because you get to show off your talent of dancing, expressing your emotions through the dance and you also get to make lots of friends. I am looking forward to the finals!
Khloe-Ann Y, Dancer – Year 8
Dance Live has been a great experience, it has helped me to become a better dance and develop my performance skills. Moreover, it has enhanced my confidence and social skills.
Agatha, Adobea and Bijanu, Tech Team – Year 11
We were part of the Dance Live Technical Team. We made so many new friends and enjoyed our time together in such a friendly competition! There was so much to learn and do, including all the editing and use of green screen. It was great to see all our hard work as editing crew on the big screen. Despite some challenges we had lots of fun, and bonded!
Wish us luck!
Implementation of Curriculum at KS3 and KS4: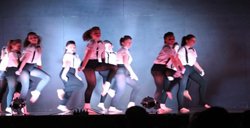 Dance is a subject that is offered as part of the curriculum at Key Stage 3, with all pupils in Year 7, 8 and 9 taking dance lessons as part of their fortnightly timetable, as well as a GCSE option subject at Key Stage 4.
At Key Stage 4 we study the Level 2 BTEC Tech Award in Performing Arts; with a Dance focus. BTEC Dance is an exciting and practical course that builds upon prior knowledge of Dance and performing. It aims to develop physical and interpretive performance skills, which offers a great opportunity for progression. In addition, students will develop their understanding of the Performing Arts industry, the job roles within this, and the constituent features of existing professional dance works.
Key Stage 4 (Year 10-11)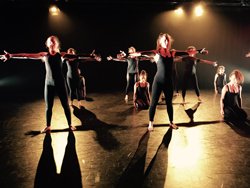 Edexcel BTEC Tech Award in Performing Arts; Dance.
At KS4 students study the Edexcel BTEC Tech Award in Performing Arts; Dance, equivalent to 1 GCSE grade 9-4. This course comprises of three components, all of which have a strongly weighted practical element, with the addition of an element of written coursework that underpins all practical work completed. It aims to develop physical and performance skills through the process of rehearsal and performance, which offers a great opportunity for progression. Students also study a variety of different dance styles, professional dance works, and analyse the different roles on offer within the Performing Arts.
Component 1: Exploring the Performing Arts
Develop understanding of the performing arts by examining professional dance work and the processes used to create performance.
Key points:
Watch live and recorded performance material.
Identify how choreographers/performers communicate ideas to their audience. HOW do they choreograph? HOW do they perform?
Explore and develop practical ideas for a performance.
Consider the production elements e.g. set, costume, lighting and sound. Develop practical dance skills and techniques through the reproduction of professional dance repertoire.
Component 2: Developing Skills and Techniques in the Performing Arts
Assessed through attendance at and contribution to workshops and rehearsals, as well as your unit portfolio, and evaluation coursework.
Key Points:
Being a positive part of a company of dancers.
Take part in technique classes and workshops (high level of attendance necessary).
Demonstrate understanding of health and safety and personal management skills.
Develop physical skills and interpretive skills within set dance phrases and repertoire.
Study and perform in two different dance styles.
Respond to teacher instruction and feedback, and absorb/apply feedback and corrections.
Self-evaluation and identify areas for improvement setting targets, tracking own progress. Work as part of a group to create a workshop performance in response to a given brief and stimulus.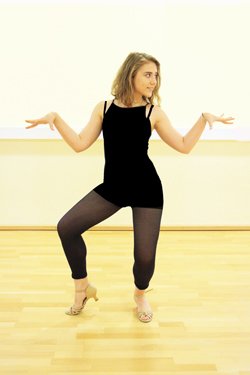 Component 3: Performing to a Brief
Assessed through continuous workshops and technique classes, 2x 2 minute performances in 2 different dance styles, as well as your unit portfolio and evaluation coursework.
Key Points:
Exam paper and brief/stimulus issued.
Completion of an ideas log.
Completion of a skills log.
Work and choreography in groups of 3-7 dancers.
Create a 10-15min performance based on a specific theme stated in the exam paper, performed to a target audience.
Apply physical and interpretive skills.
Communicate your group's creative intentions.
Evaluation coursework.
Assessed by external examiner based 4 pieces of evidence: 1 – An ideas log, 2 – A skills log, 3 – A digital recording of a performance to an audience, 4 – An evaluation report.
Impact
Key Stage 4 Exam Results
Summer 2022:
Level 2 Pass+ (Grade 4+) – 76.5%
Level 2 Merit+ - 58.8%
Level 2 Distinction+ - 41.2%
Level 2 Distinction* - 17.6%
Summer 2021:
Level 2 Pass+ (Grade 4+) – 92%
Level 2 Merit+ - 80%
Level 2 Distinction+ - 36%
Level 2 Distinction* - 28%
Summer 2019:
Level 2 Pass+ (Grade 4+) – 87.1%
Level 2 Merit+ - 71%
Level 2 Distinction+ - 58.1%
Level 2 Distinction* - 16.1%
Summer 2018:
Level 2 Pass+ (Grade 4+) – 100%
Level 2 Merit+ - 73.7%
Level 2 Distinction+ - 47.4%
Level 2 Distinction* - 15.8%