Year 11 - Exam & Course Information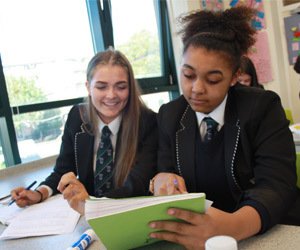 Results day and end of year update
I hope that this letter finds you and your families well. I find it hard to believe that it has been over 12 weeks since our abrupt finish to Year 11 and your Leavers Assembly and that your last examination would have been in the next few days. I thought now would be a good time to write to you all and outline some key information and dates for August and beyond.
Results Day – Thursday 20th August 2020
Results will be distributed on Thursday 20th August from 10am until 11am. We will use the gym in the same way as for your results from Year 10. We will review the requirements for Social Distancing nearer the date, but will make sure that the expectations are clearly set out.
If for any reason you cannot collect your results on that day we will offer two alternatives;
If you require someone else to collect your results you must email Mrs Robinson (jcrobinson@saintedmunds.org.uk) by the 21st July with your full name and Tutor group and that person's full name. When they come to collect your results, they will need to bring photo ID with them. We will not give out results, even to Parents, if we have not received the information in advance.
We will send your results home by 1st Class post when we finish for results day. We will use the address we have recorded on SIMs. If you have moved recently you must make sure that we are informed as soon as you can. If you don't want us to do this then you must contact Mrs Robinson immediately.
Unlike previous years, if you are unhappy with your results there is no opportunity to appeal your grade, other than asking the school to check that there hasn't been an administrative error. This is because of the way in which grades will have been allocated.
October/November resit opportunities
The Government has decided to allow pupils the opportunity to resit any subject where they are unhappy with the grade achieved (except for grades 3 or below in English Language and Mathematics where pupils will be able to undertake the resit examinations in College). The resits will take place in October/November although we have not received any dates for this yet. Once the Government have confirmed the details for these resit opportunities we will write to you again to confirm the process. Please make sure that you speak to a myself or Mrs Robinson on results day if you have any questions.
Summer Ball
We are currently awaiting a final decision regarding whether or not large gatherings will be allowed from July onwards. The Summer Ball has obviously been cancelled for its original date (Thursday 25th June). We will contact you again with any further details once we receive them. We understand how this uncertainty isn't helpful at all. We are equally as disappointed as you about this.
Return of school resources
If you have any resources that need to be returned to school, then please do so by bringing them to the School Reception before the end of term (Wednesday 15th July at the latest).
Refunds for trips/parent pay
Any refunds due for school trips which haven't taken place will be refunded by cheque once the school receives the compensation from the Insurance Companies. Any money that is still on your balance to purchase food from the canteen will be refunded by Parent Pay.
Ongoing work over June/July and August
Knowing that the examinations had been cancelled from the start of lockdown has meant that the traditional work we would have provided, eg. Revision, was not appropriate. I'm hopeful that you have followed my guidance regarding preparation for your new College courses. You can never be too prepared for the start of a new academic year. I've also highlighted the support from Portsmouth City Council and their 'Flying Start' program ( bit.ly/FlyingStartPortsmouth ). I do wonder if there will be a future interview question that asks 'how did you usefully spend your time over the lockdown period?' or 'what new skills or knowledge did you develop?'. I hope that this period uncertainty is not duplicated over the rest of your education.
This was certainly not how myself and Mrs Feliks-Matthews envisaged the end of your time at St Edmund's. We feel we have been deprived of the farewell we think you deserved and the opportunity to demonstrate 5 years of learning in the examinations. We are certain however that you will always be a key part of St Edmund's history – your year group picture is ready to hang by the entrance to the DRA. We know you will have every success in the future. We know that when times become difficult you will believe that 'I can do all things with the help of God who strengthens me'.
If you have any questions what-so-ever, please feel free to contact either myself of Mrs Feliks-Matthews.
Good Luck for the future
Mr S Wilkinson
Deputy Headteacher