Year 11 - Examination Key Dates
Mocks: Year 11 start 2 December until 17th December
BTEC Sport (Real Exam): Year 11 - 19th January 2021 resits
Due to covid please ensure all pupils are fully equipped as stationery cannot be lent out.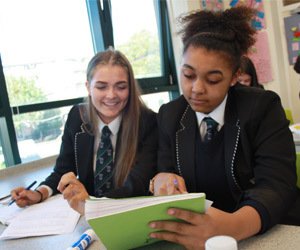 Year 11 Mock Examinations 2020
Evening Prep Update
Virtual Information Evening
And Exams 2021

Mock Exam Timetable
Pupils will be expected to continue with all lessons when they are not in exams from Wednesday 2nd to Wednesday 16th December. Please note that some of the examination will run over periods 5 & 6, so students might not finish their examination until 4pm. If X does not have an exam period 5 then they will be leaving school at 3.10pm over the mock period.
Year 11s will be on study leave for the exams from Thursday 17th December until Friday 18th December. We have reduced the amount of Study Leave this year to ensure that we maximise the teaching and catch up time available in school.
When on study leave they should only come into school whey they have an examination to sit. If they have more than 1 examination in a day they should make arrangements to leave the school site in-between.
Pupils need to remember they must attend all examinations in full school uniform, including blazers and should be fully equipped (clear pencil case with black pens, pencils, rubber, ruler, calculator when required and highlighters for some subjects).
Any students who have missed examinations will be required to attend on the afternoon of Thursday 17th and the morning of Friday 18th December, these arrangements will be made directly with the pupils involved.
Should any examinations be outstanding after this, individuals will be required to complete them in a Headteacher's 2-hour detention when we return in January.


Virtual Information Evening
Normally by now we would have held our Year 11 Information Evening where exam guidance and revision techniques would have been discussed. We have recorded this information in a virtual form.
Summer 2021 Exam Dates
OFQUAL have just finished consultation on the summer 2021 timetable. Whilst exact dates are not confirmed we now know:
English Language Paper 1 and Maths Paper 1 will take place before the May half-term.
All other exams run from 7th June 2021 until the 2nd July 2021, with the contingency dates still to be finalised (additional dates after 2nd July).
Evening Prep update
Evening Prep (period 6) has been amazingly successful. This additional time has proven to be incredibly useful for staff and students. I would like to thank you for your ongoing support and encouragement which is making this unique offer so successful. This will continue after the mocks as normal.
If you have any questions regarding the Mock examination timetable then please contact wither Mrs Robinson (Examinations Officer) on ext 216 or Miss Hammond (Head of Year 11) on ext 248.


Mr S. Wilkinson, Deputy Headteacher
Year 11 Info Evening By SW
Year 11 Revision Tips By CA