Year 11 Summer Plans 2021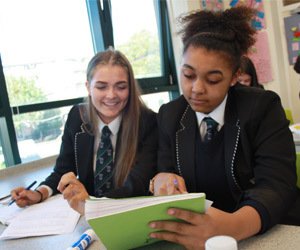 Dear Year 11 Student
Re: Tier 5 National Lockdown January – February Half Term
Yet again we find ourselves in a period of uncertainty regarding school closures for face to face learning and the Summer 2021 GCSE examinations. This is certainly not something I thought we would go through again however, we find ourselves here so I would like to highlight some key points that are currently relevant:
Summer 2021 GCSE Examinations

: The Government has stated that Summer Examinations will be cancelled in their 'current form'. The statement from the Secretary of State for Education, Mr Williamson, said that GCSE grades will be Teacher assessed. OFQUAL are consulting on how this process will work. Once we have clarity on this I will update you. This means that when you return to school all assessments and everything you do will contribute to the grade allocation process. It is therefore vitally important that you continue to attend all online learning and engage with all tasks and assessments set. We will continue to take a register of attendance for the online lessons and Miss Hammond will be phoning home to ask for an explanation for any absences.
Online learning

: This will continue for all subjects (except Core PE) until the February half term at the earliest. Please be prompt logging on and please make sure you have the correct equipment to complete the lesson.
Mock examinations

: These examinations will form part of your lessons when you return after the February half term. As they will be incorporated into your lessons they will not take place as planned in the Sports Hall. The revision you have undertaken so far will not be wasted. Keep reviewing your notes/revision cards as part of your ongoing learning.
There is a saying that 'these things are sent to try us' and this could not be more relevant. We will work through this together and you will have success, of this I am certain. Miss Hammond quite rightly talks of your fantastic work ethic, this will be of great benefit to you in the weeks to come.
If you have any questions at all please contact either myself or Miss Hammond via email or Teams and we will get back to you as soon as we can.
'So do not fear, for I am with you; do not be dismayed, for I am your God. I will strengthen you and help you; I will uphold you with my righteous right hand'. Isaiah 41:10


Mr S. Wilkinson, Deputy Headteacher
Year 11 Info Evening By SW
Year 11 Revision Tips By CA
Year 11 Examination Information