Due to Covid please ensure all pupils are fully equipped as stationery cannot be lent out.
GCSE Revision Timetable 2022
Y11 Exam Calendar May - June 2022
Teacher Assessed Grades
As you will be aware the past two years have seen disruption to exams and assessments due to Covid 19.
We are now starting to plan ahead for Summer 2022 exams based on Government guidance. This guidance clearly states that exams are the preferred approach, however we need to have a plan in place in case exams cannot go ahead due to Covid 19.
If exams cannot go ahead, it has been made clear that Teacher Assessed Grades (TAGs) will be required. The TAG process requires students to undertake three assessments that have been completed in exam conditions for GCSE.
These three assessments will include the Mock Exams already planned for December 2021, and two further in-class assessments; one before and one after the Easter break. Students will be informed of the exact dates nearer the time. These assessments will be very useful opportunities to practise exam skills even if TAGs are not required.
For students studying vocational qualifications, exams in January 2022 are taking place as planned, as are controlled assessments and coursework. If an alternative is required due to Covid 19 we will inform you.
There are some useful points stated below which can be found in more detail in the letter from Ofqual addressed to students:
Advance information about exam content will be published no later than 7 February, and we will update you when this is available.
When grading exams in 2022, we will aim for a grading standard that reflects a midway point between 2021 and 2019. This means that exam boards will set the grade boundaries so that more students get higher grades in 2022 than before the pandemic due to missed learning.
Though we expect exams to go ahead as planned, if the 2022 exams cannot go ahead due to further Covid 19 disruption, student grades will instead be determined by teachers, using a Teacher Assessed Grade (TAG) approach. The points below clarify the Ofqual approach:
Students should not know the questions in the assessments beforehand.
Students should work independently and without assistance (other than a reasonable adjustment).
Students should not have access to books or revision notes and the assessment should be timed and supervised.
Wherever possible, all students who are taking a particular qualification should be assessed using the same material at the same time or using different materials at different times.
The total assessment time should not normally exceed the total time students would spend taking exams for the relevant qualification.
Students should be told which parts of the subject content will be covered by the assessment, but they should not be told the questions in advance or be able to predict the questions from information given to them.
Students should not be given the opportunity to repeat an assessment, for example to improve their mark in response to feedback.
Teachers will mark the assessments in line with published exam board mark schemes and guidance. Students should be provided feedback, which could include marks or comments.
We hope you find this information useful, further guidance will be shared when available.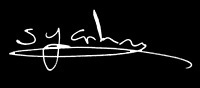 Mr S Graham
Headteacher
Year 11 Information Evening 2021
Year 11 Revision Tips By CA
Year 11 Examination Information