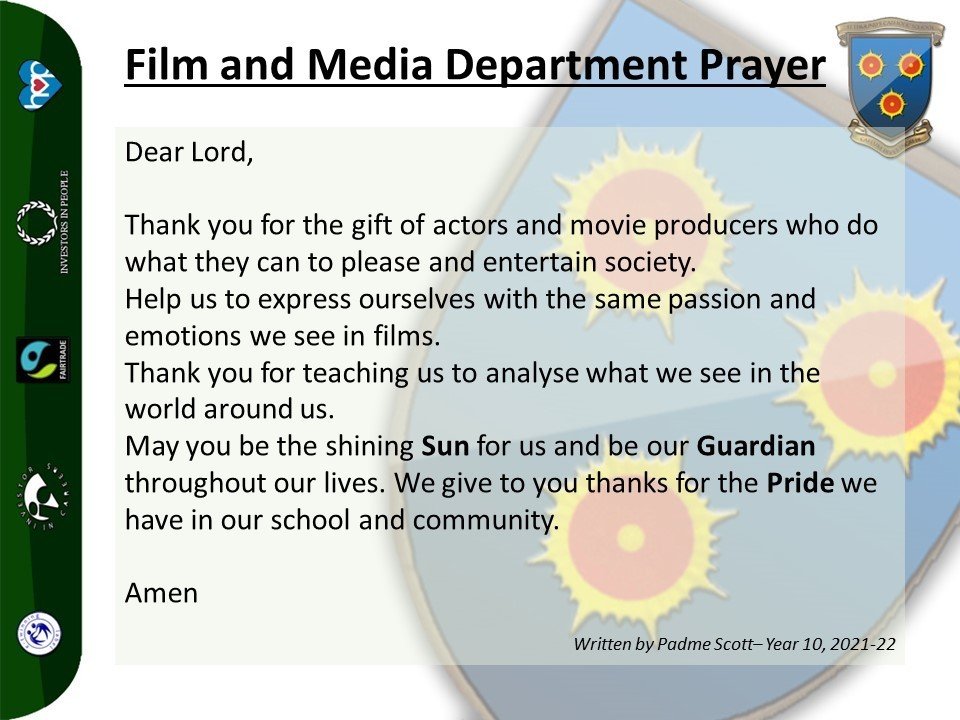 Media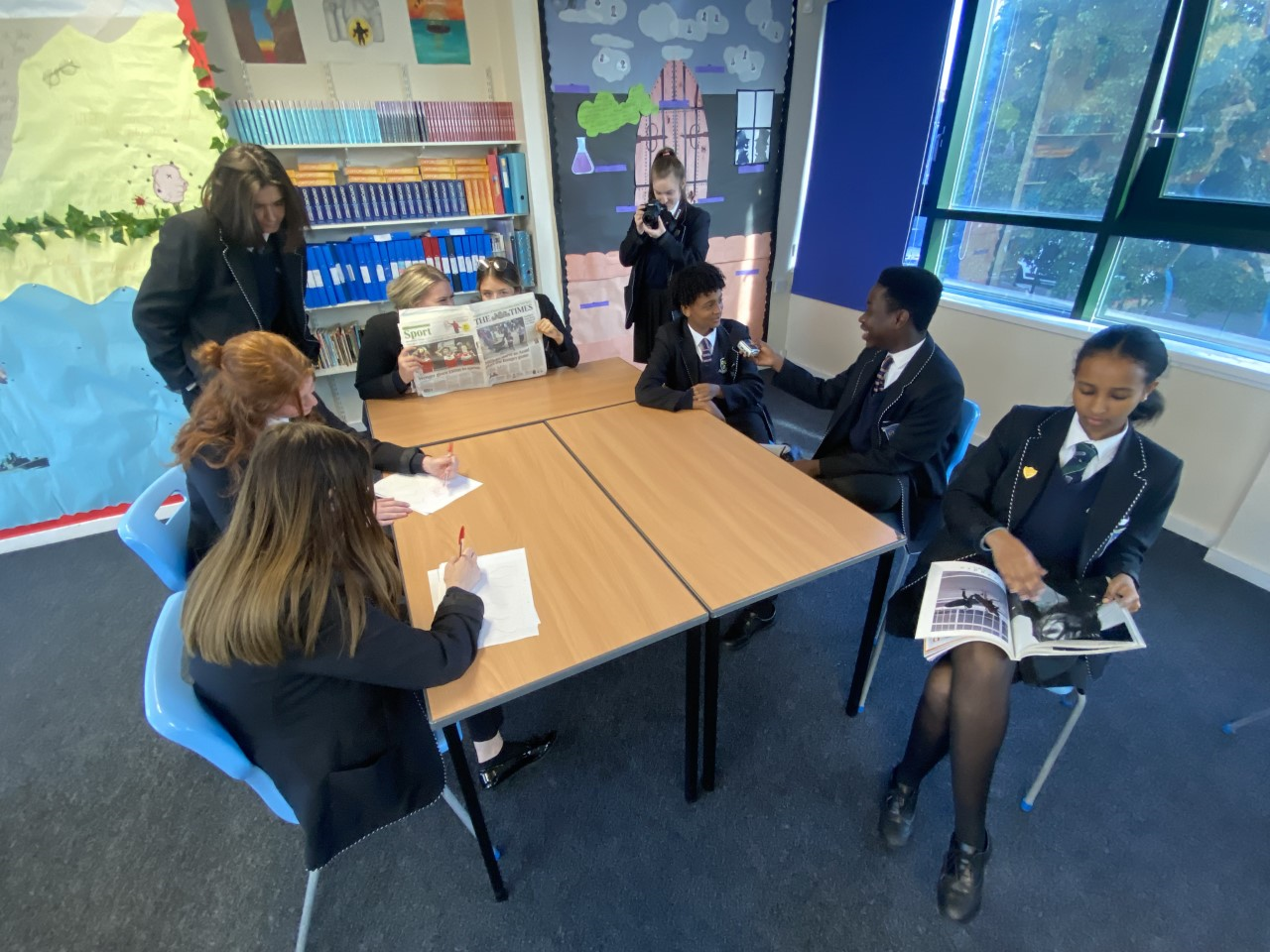 Summer Update
The summer term has meant that Yr 11 have now flown away but in Media we are working hard on our new set products with Year 10. Pupils are looking at Luther and The Sweeney after the Summer break, and also are currently creating their own niche magazines, using magazine codes and conventions to put their message across. Mrs Chapman and I have also been looking at a new Media trip which we will run in conjunction with film, and are hoping to launch ready for next Summer.
Approach to Teaching
Media Studies offers the opportunity for pupils to develop skills deconstructing, analysing and evaluating media texts. These texts are organised under four main categories: Media Language, Representation, Industry and Audiences.
Media Language gives pupils an insight into how media texts are designed and produced to convey certain messages.
Representation allows pupils to discuss representations of age, gender and ethnicity within products relevant to contemporary society, along with how they affect media narratives.
Industry provides pupils with an insight into how media products are produced, marketed, regulated and distributed.
Audiences allows students to explore the reasons why we consume media products and how media products target certain groups. Year 10 covers the study of Component 1 (40%), whilst Year 11 covers the study of Component 2 (30%) and coursework production (30%). Pupils get the chance to construct their own media text (Music Video/Magazine) for their coursework production. This practical production encourages both independence and creativity making the subject accessible for all learners.
Key Stage 3 content (Year 7-9)
Pupils cover some aspects of Media Language, Representation, Industry and Audiences at KS3.
· Year 7: Studio Ghibli Study, Chicken Run or Sherlock Holmes
· Year 8: Gender in Film, Oliver Twist or Boy in the Striped Pyjamas
· Year 9: Jojo Rabbit and Boy in the Striped Pyjamas comparison
Key Stage 4 content / exam board / spec (Year 10-11)
Exam Board:
EDUQUAS
Exam 1: Component 1 (40%)
Section A: 8 printed set products (pairs + unseen)
Section B: 4 set products – in full
Exam 2: Component 2 (30%)
Section A: A choice from Sit-com or TV Crime Drama
Section B: 3 music videos and websites for chosen artists
NEA: Component 3 (30%)
An individual piece of coursework