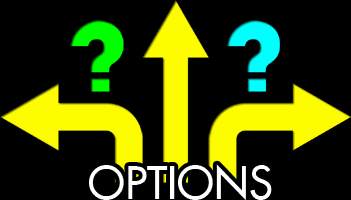 2022
On Tuesday 1st March 2022 we will be providing a live, online Presentation for students and parents. Your child will have received an invite to the relevant talk through Teams. The times are highlighted below.
Lilac

pathways: 4.45pm
Blue pathway: 5.15pm

Green

pathway: 6pm
Course Information Evening
On Tuesday, 8th March 2022 St Edmunds invites Y9 pupils and their parents/guardians to a Course Information Evening. This will take place in the School Sports Hall and you can drop in anytime between 4.30pm and 6.30pm. There will be lots of subject stands and outside agencies including local colleges.
Options Booklet
It is very important that you spend some time reading through the booklet. If you are unable to view this online then a paper copy can be made available by contacting Mrs Robinson (Exams Officer) either by phone on 02392 823766 ext 226 or by email on jcrobinson@saintedmunds.org.uk. The booklet contains an awful lot of information about each subject available, along with guidance on the process. Please note that the different pathways only vary by the directed options and a couple of different subjects.
Subject Presentation Videos
Subject video presentations give an indication of the courses available for 2022-2024. Please note that not all subjects are available to all students. You may not be successful in gaining a place on a course this will be dependent on the number of applications, aptitude and suitability to the course.



Art

Photography

Graphics

Textiles

Citizenship

Computer Science / I-Media

Dance

Drama

Engineering

Food Prep & Nutrition

Geography

Modern Foreign Languages (MFL)

Music

GCSE Physical Education (PE)

Sport BTEC
Online Options Form
The Online Options Form will need to be completed through the links below. Letters to parents have been sent with individual login details.
Please do not make any selections before the Course Information Evening on Tuesday, 8th March 2022.

Green Pathway

Blue Pathway

Lilac Pathway
Your choices must be completed by 9am on Friday, 18th March 2022.
College and Training Provider Links
The following websites for local colleges and training providers will also be invaluable in supporting your decision-making process: