Anti-Bullying Resources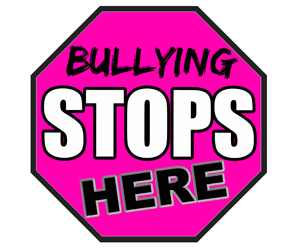 "All children are entitled to an education free from humiliation, oppression and abuse."
Don't ignore bullying – it won't go away on its own and it may get worse.
Tell someone you trust – such as a teacher, parent or friend.
Remember – it's not your fault. No one deserves to be bullied
St Edmund's Anti-Bullying Policy
Bullying and intimidation can cause physical and psychological pain to the victim as well as feelings of isolation, loneliness, insecurity and anxiety.
At St Edmund's we pride ourselves on the caring and supportive relationships that exist at all levels within our community. For this reason, we take a very serious view of any incidents of bullying or intimidating behavior that may occur from time to time.
The School's Anti-Bullying Policy is rigorous and simple:-
BULLYING WILL NOT BE TOLERATED IN ANY FORM, THIS INCLUDES 'CYBER-BULLYING' SUCH AS HURTFUL TEXT MESSAGING, EMAILING, & SOCIAL-NETWORK SITE POSTING.
School Council Pledge
I WILL NEVER BE A BYSTANDER TO BULLYING & TEASING LANGUAGE. IF I HEAR IT, I WILL CALL IT OUT & IF I CAN, I WILL STOP IT. BY ADDING MY NAME I PROMISE TO STAND UP FOR FAIRNESS, KINDNESS AND NEVER BE A BYSTANDER.
Remember that through life's ups and downs we can help.
So do not suffer in silence. Tell a teacher / parent / friend / School Website.
The happier we are, the more we will achieve and enjoy. The better our lives will be.
Please click here to view the Head's assembly presentation
You may report any incident of bullying to St Edmund's Safeguarding Officers KS3 - Mrs Howorth (Assistant Headteacher) / KS4 - Mrs Axton (Assistant Headteacher) or any member of Staff (such as your Teacher / Form-Tutor / Year Head) or via our online form below.
If using the form above, please ensure that all fields are completed including the 'I am not a robot' anti-spam box before submitting your information. After submission you should see a green completion message. If it is red, please re-check your information and try submitting again.
Online / Internet Safety Resources