Heros Stamp Design Art Competition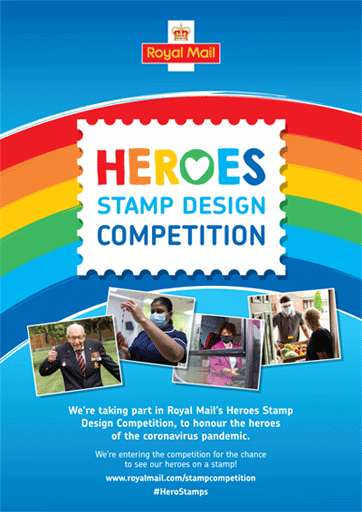 Our school is taking part in Royal Mail's Heroes Stamp Design Competition, to honour our heroes during the coronavirus pandemic.
All children aged 4-14 years from across the UK can enter the competition and a new series of eight stamps will be created.
Download the (PDF) documents below for more information on the competition.
If you are interested in submitting art work for this national competition please see Mrs Dale for an entry form.
Mrs Dale will be able to run through some of the other important entry conditions, to ensure you create the best stamp design as possible.
The closing date for the competition is Friday 21st May 2021.
We can't wait to see all your amazing designs!
Good Luck!!