Career of the Week
Career of the Week
11 May 2021 (by Lisa Slight (lslight))
Vehicle Breakdown Engineer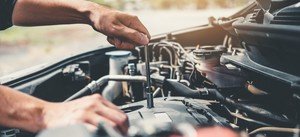 What the job entails:
Vehicle breakdown engineers help drivers whose vehicles have broken down on the road. These could be private or business vehicles. They have to work out what is wrong, make repairs where possible, and move the vehicles if they cannot be repaired at the roadside. Looking after customers and making sure they are safe is a very important part of a vehicle breakdown engineer's job.
Routes and choices while at school:
To do this job you will need to qualify as a car mechanic first and then get some experience. A good general education will help you to compete for jobs and apprenticeships. Many employers will want you to have some GCSEs or equivalent qualifications, particularly English, maths and science. You will also need these for some courses. Design and technology could be useful.
Pay:
Pay when starting is about £30,000 to £31,000 per year. When experienced, it is about £35,000 to £36,000. For experts with a lot of experience, pay can rise to £42,000 or more. For some people it can be a lot more.
If you have any careers queries or would like to discuss any aspects of careers in more detail, please see Mrs Halford at Student Services.