Summer School 2023
This year summer school took place from the 7th - 18th August 2023
Summer School 2022
Summer School 2021
Year 6 transition to Year 7 – Summer School 2021
The Government allocated funding to schools to provide a Summer School in order to support the transition of Year 6 pupils to secondary school, following the significant disruption due to Covid-19 pandemic. Our summer school ran for two weeks, from the 9th to the 20th of August.
Our own teachers, support staff and former students delivered a variety of activities which supported each individual child to:
Become familiar with their surroundings

Make new friends

Get to know key members of staff

Focus on numeracy and literacy

Engage in wellbeing activities
Our summer school was available to all incoming Year 7's with an average of 67 students attending each day.
The following activities were available throughout the week:
School tour – Transition

Fun Swimming - Sport

Fun English lessons

Dance

La Bamba - Music

Rounders – Sport

Wellbeing sessions

Data harvest - Science

Pizza making – Cookery

Orienteering – Geography

Fun Maths lessons

Drama

Bench ball – Sport

Cupcake making – Cookery

Football Tournament – Sport

Library

Water Polo - Swimming

Badminton – Sport

Outdoor games – Sport

Engineering challenge – Science

Whole group happiness dancing sessions

Parent drop-in sessions for transition concerns and welfare
From the 9th August to the 20th August St Edmund's opened its doors and welcomed new Year 7 pupils to its summer school. This was an amazing opportunity to meet our new students not prohibited by COVID guidelines.
The students arrived on Monday 9th August nervous but excited to enter the school they would spend the next 5 years at. Our day started with prayer as it did every day, welcoming the students into not only out school family but also welcoming them into the spiritual journey they will take part in over the next 5 years. The new students were excited to get going with their week, with the promise of swimming, cooking, Maths, English, Music and Dance just some of the activities on offer.
After a busy hour of activities every morning which varied daily the students were able to have a break and mix with each other, meeting the other students in which they would spend the next 5 years with. Myself and Miss Chapman were amazed with the volume of biscuits and snacks our new students could eat every day and however many we put out they still seemed to always eat more! During breaktimes the astro was occupied with many students playing football and others enjoying the sunshine, asking teachers every question that popped to their mind.
Following break each day students then took part in two more hours of activities, with water polo matches fought to the bitter end and theme parks designed in maths, with budgets disappearing rapidly. The energy the students seemed to have all week was astonishing with lunchtimes filled with even more time playing football and games and even more questions for staff.
Every day finished with one hour of activities, listening to the loud bangs of the samba drums and testing out their orienteering skills being just some of these. Then we all gathered in the hall at the end of the day for time together to reflect on our day and collect the all-important cooking that had taken place. Cheesecakes with every topping possible and pizzas with even more thrown on!
Miss Chapman and myself thoroughly enjoyed organising and running summer school as it allowed us to meet the many new faces joining our St Edmund's family. It allowed us after over a year of turbulence in terms of COVID some normality and calm and see students behaving how they should in school. I know the staff loved working with our new students as did our Year 11 helpers who returned and wished they could come back to school after a week helping!
Miss Hammond – Head of Learning Year 7
Student Comments:
Nancy – Teachers were really nice and pupils made you feel welcome!
Fabien - Flip books were really fun and different in English!
Igor - Made lots of new friends and got to know the school before coming here. Was nice to meet Miss Hammond!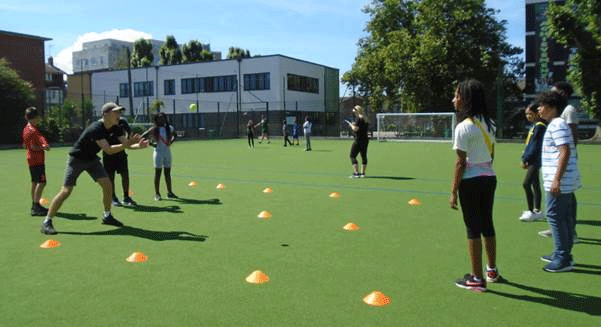 | | | |
| --- | --- | --- |
| | | |

Summer School Funding 2021
| Name | |
| --- | --- |
| Summer_School_Funding2021.pdf | Download |
Showing 1-1 of 1