Click here to view our Virtual Open Day & Virtual 360 Tour
30/10/20 Headteacher's Address
It has been wonderful that we have been able to have all of our children return to a 'near normal St Edmund's.' Students and staff have adapted well upon returning with a brand new building, new one way systems and a host of Covid related changes; there was much to take in, especially considering the majority of students have not been in school since March.
Students have been able to resume all of their normal subjects with high levels of engagement and lots of practical activities to support learning. They are working really hard, with increased time in lessons and a new adapted curriculum to ensure all appropriate skills and knowledge are covered. Staff have also had to be flexible and have industriously risen to the challenges of new structures and routines. For example: the continued cleaning between groups and having to cover 3 hours of breaks/lunches each day represents a huge daily operation.
This requires a large amount of conformity and support from students. Even moving around the school must be as controlled as possible. We have had to utilise a zero tolerance approach when students have deliberately broken the rules they have been given. This has unfortunately lead to a number of exclusions and individuals having to work from home. Although school exclusion figures have risen they are still much lower than local/national figures, which is a great reflection upon the students themselves. Despite these exceptional circumstances we continue with our goals of providing our children with a safe, stimulating and happy learning environment surrounded by faith. This is clearly visible within the students when watching them play/socialise at break and their actual work in class during my daily classroom visits. This is also reflected in the high levels of attendance achieved this half term. As always, St Edmund's is considerably above both local and national levels. Thank you parents/carers for your continued support.
As you will be aware; like other schools, we have not been immune to Covid. We have had 2 students/staff test positive, lots of individuals isolating, family members testing positive and a massive number of negative test results where individuals have flu/temperatures/colds/other illnesses. Fortunately we have only required one year group to isolate and were able to continue learning live and online. Positively, all have made a full recovery no matter what the illness. Looking ahead to next half term we can expect the same pattern and the need to be adaptable. We will continue to review events and look at ways in which we can ensure that our children do not miss out. One example being the trial of a virtual parents evening for Year 11 with new software we have purchased.
Where there are confirmed Covid cases we will always communicate with individuals identified as at risk (because of contact) and inform them of the requirement to self-isolate. Whilst we are always able to deliver live learning when students are at home, our preference will always be to have students in school and have normal class lessons/experiences.
Seeing Year 7 participate in their first Retreat (although in school) has been truly uplifting. Their prayers, participation, meditation and excitement of a relationship with God is wonderous to witness. They are sights of hope and love to fill the world and shine bright as members of the St Edmund's family. I have also seen some amazing pieces of homework this half term which will contribute to the attainment progress and outcomes achieved by individuals. Many students have already received certificates/badges which we are all very proud of. Our plans are already underway for celebration assemblies and further public recognition of individuals.
Finally, thank you to those parents who have downloaded the MyEd app. This will be the main vehicle, along with the school website, to communicate quickly with parents/carers. This is particularly important at the moment when circumstances can change very rapidly. One such sudden change may be the compulsory requirement for students and staff to wear face masks in all corridors and indoor spaces. This is currently optional, however, should Portsmouth be moved up a 'Covid tier' by the Government then this would be required at short notice and will be a non-negotiable part of attending school. I would recommend that this becomes part of general equipment that students bring.
Over the half term we have consistently cleaned and maintained the school site. Should any families be impacted by Covid or experience other similar problems please email: covid@saintedmunds.org.uk
God bless,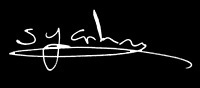 Mr S Graham