A Warm Welcome!
16th - 20th April 2018 (Week A)
St Edmund's is a thriving, positive and happy environment where individuals achieve excellent levels of personal development. The school still remains one of the top schools in the country and is ranked 93rd out of 6324 schools nationally in terms of progress/attainment.
Sad News regarding Member of Staff
'Blessed are those who mourn for they will be comforted' (Matthew 5:4)
It is with great regret that I must share some sad news. Unfortunately, Mrs Thompson, Head of English, passed away in the early hours of Tuesday morning. This comes as an unexpected shock to us all. Although Mrs Thompson was ill prior to the Easter holidays, she was upbeat and positive, eager to return, worried about her classes and desperate to continue teaching her groups.
Firstly, our thoughts, prayers and love go to Mrs Thompson's family. Please pray for them. It is impossible to express the sense of loss and grief our school family will feel. I know that many staff and students were very close to Mrs Thompson. This news will be equally distressing to staff/students/families, both past and present, whom Mrs Thompson taught and cared for.
Mrs Thompson was an outstanding teacher and had worked at St Edmund's for over 14 years. She touched the lives of many, sharing her love of English and ensuring that our children had success in their studies.
I am sure you can appreciate that this news will impact upon staff and students. We will need time to share, pray and reflect together. We will endeavour to celebrate Mrs Thompson's life and all that she gave to our school family.
Upon returning after Easter we will have a short reflection for each group and provide an opportunity for individual support if required.
It is important that we share this sad news so that we can ourselves start processing this loss and come to terms with the shock. Having spoken with Mrs Thompson's family they, like ourselves, want to celebrate how she touched and changed so many young peoples' lives for the better.
Peace I leave with you: My peace I give you. I do not give to you as the world gives. Do not let your hearts be troubled and do not be afraid.' (John 14:27).
Should you wish to contact the school to share your memories or have any questions please email the school on school@saintedmunds.org.uk.
I will obviously share further details and information over the next few weeks. Mrs Thompson will be sadly missed, but will always be part of our family here at St Edmund's.
Mr Simon Graham - Headteacher
Headteacher's Address
Although a short half term, we have once again 'packed in' a huge amount of learning experiences and opportunities across the school. Even in this final week there are lots of new experiences including our new cheerleaders in their first competition, a ski trip and our first whole school visit to St Mary's Church in Fratton to celebrate the Stations of the Cross.
I have once again seen some fabulous pieces of homework where students and their families have gone above and beyond. It is this approach which makes St Edmund's so special; we all offer more in our support, education, care and interactions each day as part of our learning.
This is the heart of our 'family' approach to all that we hope to achieve together. Staff this half term have given many additional hours to support students in Year 10 & 11 as they prepare for their GCSE courses. Students themselves are working incredibly hard in lessons and should be proud of the young adults they have become. There will be additional revision sessions over the Easter holiday as we head into our final preparations. The new examinations which will be in all subjects for the first time this year are tougher, longer and more testing than ever before. This year they will bring some additional problems for the school in accommodating the extra timings and venues required. For example; this year there are a few days where students will sit three exams on the same day and the majority will take two papers a day. The impact of the exams (whilst manageable on the whole), has meant that we will need to finish early on Wednesday 23rd May. This is as a result of requiring multiple venues, an exact afternoon start time set by the examination board and the impact upon the canteen.
These challenges will remain for all our children in the coming years and we must have faith in accepting that God has a plan for us all. For those who embrace faith, there is always the hope that our lives will be transferred. No matter what the personal or societal challenge. As we celebrate Easter and the risen Christ, he brings to us the gift of Peace. St Paul reminds us that his gift of Peace grants understanding and provides an anchor which steadies our lives and gives us the strength to continue our own spiritual journey.
I would like to thank all parents, governors, staff and 'friends' of St Edmund's who help give that strength and support each day, which we perhaps take for granted at times. Over the Easter we have carried out further improvements. The boys swimming pool changing room is being completely refurbished. This will take the entire two weeks to complete and is obviously a costly project. All of the changing rooms/toilets have been highlighted by students as areas to improve.
May I pray that we experience the gift of Easter Peace that the risen Christ bestows upon us and that the hope he inspires guides us for this year and beyond.
God Bless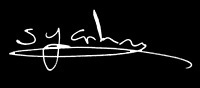 Mr Simon Graham - Headteacher
Latest School Tweets
19 Apr We are looking forward to welcoming our Year 10 Parents/Carers to Parents Evening on Thursday 3rd May 2018, 4pm to 6.30pm.
13 Apr St Edmund's is looking to recruit an innovative, creative and motivated Teacher to join our Technology Department t… https://t.co/vAQopoT8R4
13 Apr We look forward to welcoming all students back to St Edmund's on Monday 16th April.
12 Apr RT @cafodportsmouth: A HUGE THANK YOU to St Edmund's Secondary school in Portsmouth for raising £426 for Lent #Familyfastday #giveitup @St…
St Edmund's Catholic School News
Latest St Edmund's School News
Download your copy today!

Download your copy today!

Important Information

Letter regarding Mock Examinations
Further Articles »
Latest School Calendar Events
Year 10 Parents Evening (2)

03

May

2018

4:00 pm - 6:30 pm
Year 11 Leavers Mass

04

May

2018

2:00 pm - 3:00 pm
Bank Holiday (School Closed)

07

May

2018