Headteacher's Address
Although a very short half term, we have managed to pack in a huge amount of learning, activities and events. The recent reward assemblies were exceptional and a chance to celebrate the many achievements from the Autumn term. We were particularly pleased with the high personal quality scores of students which reflects their commitment to learning on a 'day in, day out' basis. As you will see from the newsletter, there has been a good deal of sporting success both for teams and individuals. The recent 'gifted' day in Performing Arts reflects the amazing talents of our children.
Year 11 are currently working extremely hard in school, with GCSE examinations only weeks away. A recent assembly allowed previous students to give 'real time' advice on both what the future holds and the key to being successful. The publication of the recent DFE tables reflects the fantastic achievements of the St Edmund's family. Whilst achievement is at the heart of our learning, spirituality is our soul and our mission for our children. The blessing of the Icons for Year 7 marking the start of this journey. Well done to all the tutor groups for raising money towards this and choosing their Icon. This will be used in morning tutor prayer and is a symbol of each child's faith journey.
In the last newsletter you may recall that we were having a real focus on the expectations of all students when changing for Dance/PE. Our zero tolerance approach here has definitely brought the 'culture' in line with that of the rest of the day here at St Edmund's. This will continue into next half term as we 'cement' learning behaviours into established routines/expectations.
Finally, as you may be aware, we plan much of our improvement work to the school site into the summer term, as a result of having more time available. However, in recent years this has been difficult to manage and fit in (as a result of the amount that we do). Hence whilst continuing to use this time, we will also now start to use other holiday periods and in school time where we can. During February half term we have widened the doors on the first floor (to aid student movement), painted the staircase and banisters and continued to improve signage of rooms.
God Bless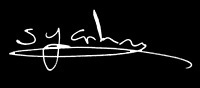 Mr Simon Graham - Head Teacher
Latest School Tweets
20 Mar We look forward to welcoming our Year 8 Parents/Carers and students to Parents Evening on Thursday 22nd March, 4pm to 6.30pm.
20 Mar We are looking for an excellent teacher who can continue the outstanding standards and results we are proud of with… https://t.co/AWf3KgJWar
20 Mar A new vacancy has just arisen for a Teaching Assistant (EAL Support). Full details can be found on our School Websi… https://t.co/fUI0DeY7TQ
20 Mar St Edmund's Catholic School currently has a vacancy for a Second in Charge of Science. Please visit our new schoo… https://t.co/oaTUmvrv2Z
St Edmund's Catholic School News
St Edmund's School News
Letter regarding Mock Examinations

End of Term letter

School Tour Dates - June 2018

Welcome to our New Website!
News Page »
Latest School Calendar Events
Year 8 Parents Evening

22

Mar

2018

4:00 pm - 6:30 pm
Easter Holiday

30

Mar

2018

School closed for the Easter Holiday (30th March - 13th April)