A Warm Welcome!
Monday 18th - Friday 22nd June 2018 (Week A)
St Edmund's is a thriving, positive and happy environment where individuals achieve excellent levels of personal development. The school still remains one of the top schools in the country and is ranked 93rd out of 6324 schools nationally in terms of progress/attainment.
Headteacher's Address
As you are aware, we began this half term with year group assemblies to grieve for the loss of Mrs Thompson, Head of English, who sadly passed away during the Easter holiday. This was undoubtedly a low point in the term, reminding us of the importance of our time together here at St Edmund's. As the half term has progressed, we have celebrated the life and achievements of Mrs Thompson and our students have shown true dedication through their perseverance and work focus. I have seen some incredible homework and amazing pieces of classwork from students in all year groups. We are incredibly proud of students in Years 10 & 11 who have worked extremely hard in preparation for their GCSE examinations. It is strange to think that in a few weeks Year 11 will leave and move on to the next stage of their journey through life. It has been fantastic to watch them grow up and mature into such well-rounded young adults. We continue to pray for all our students who are sitting some intensely lengthy and difficult examinations.
There have been some exceptional sporting achievements this half term, with victories in Handball, Cricket and Table-tennis at various levels. The girls upper and lower football teams were both crowned Portsmouth champions for the second consecutive year. The pupils continued commitment and team spirit is to be commended. We have also completed the refurbishment of one of the changing rooms and repainted the Hall entrance.
Next half term will be equally as busy, especially as we welcome the future Year 7 on their induction days. Following 3 days of appeals, we are now significantly above capacity and St Edmund's remains the most popular school in Portsmouth. With that comes the need to maintain our vision and commitment to the standards and practices which have led to success for our children. Hence, next term, we will be focussing on progress (linked to Personal quality scores) and uniform. Jewellery is becoming a particular low level issue for the school. Students who wear incorrect uniform, including jewellery will have this confiscated. We will be checking each day and issuing the appropriate sanction. Many students wish to wear their rings/Pandora bracelets etc which are not appropriate for school and are at risk of being lost. I would appreciate your support in reinforcing this at home.
I look forward to the final half term and to see the rewards of such industrious behaviour from our pupils reach fruition.
God bless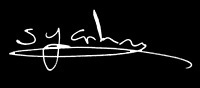 Mr Simon Graham - Headteacher
Latest School Tweets
19 Jun Art Image of the Week by Year 9 student https://t.co/3gwwl3WtIN
19 Jun Reminder that Friday 29th June is an Inset Day and school will be closed for all students.
14 Jun Advance reminder that Friday 29th June is an Inset Day and the school will be closed for all students.
14 Jun We look forward to welcoming our Year 7 Parents/Carers to Parents Evening tonight, 4pm to 6.30pm
St Edmund's Catholic School News
Latest St Edmund's School News
Download your copy today!

Download your copy today!

Bike security

Key dates and events which are taking place during the summer term
Further Articles »
Latest School Calendar Events
Year 10 Mocks

18

Jun

2018
Year 8 Retreat (M Band)

25

Jun

2018
Year 8 Retreat (T Band)

26

Jun

2018