A Warm Welcome!
Monday 21st - Friday 25th May (Week B)
St Edmund's is a thriving, positive and happy environment where individuals achieve excellent levels of personal development. The school still remains one of the top schools in the country and is ranked 93rd out of 6324 schools nationally in terms of progress/attainment.
Headteacher's Address
Although a short half term, we have once again 'packed in' a huge amount of learning experiences and opportunities across the school. Even in this final week there are lots of new experiences including our new cheerleaders in their first competition, a ski trip and our first whole school visit to St Mary's Church in Fratton to celebrate the Stations of the Cross.
I have once again seen some fabulous pieces of homework where students and their families have gone above and beyond. It is this approach which makes St Edmund's so special; we all offer more in our support, education, care and interactions each day as part of our learning.
This is the heart of our 'family' approach to all that we hope to achieve together. Staff this half term have given many additional hours to support students in Year 10 & 11 as they prepare for their GCSE courses. Students themselves are working incredibly hard in lessons and should be proud of the young adults they have become. There will be additional revision sessions over the Easter holiday as we head into our final preparations. The new examinations which will be in all subjects for the first time this year are tougher, longer and more testing than ever before. This year they will bring some additional problems for the school in accommodating the extra timings and venues required. For example; this year there are a few days where students will sit three exams on the same day and the majority will take two papers a day. The impact of the exams (whilst manageable on the whole), has meant that we will need to finish early on Wednesday 23rd May. This is as a result of requiring multiple venues, an exact afternoon start time set by the examination board and the impact upon the canteen.
These challenges will remain for all our children in the coming years and we must have faith in accepting that God has a plan for us all. For those who embrace faith, there is always the hope that our lives will be transferred. No matter what the personal or societal challenge. As we celebrate Easter and the risen Christ, he brings to us the gift of Peace. St Paul reminds us that his gift of Peace grants understanding and provides an anchor which steadies our lives and gives us the strength to continue our own spiritual journey.
I would like to thank all parents, governors, staff and 'friends' of St Edmund's who help give that strength and support each day, which we perhaps take for granted at times. Over the Easter we have carried out further improvements. The boys swimming pool changing room is being completely refurbished. This will take the entire two weeks to complete and is obviously a costly project. All of the changing rooms/toilets have been highlighted by students as areas to improve.
May I pray that we experience the gift of Easter Peace that the risen Christ bestows upon us and that the hope he inspires guides us for this year and beyond.
God Bless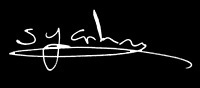 Mr Simon Graham - Headteacher
Latest School Tweets
21 May A reminder the school will have an early closure for students on Wednesday 23rd May at 12.15pm.
16 May RT @MissBrucePE: Congratulations St Eds and Priory for making the U16 final. Great game. 4 - 1 St Eds WIN @StEdsPortsmouth @steddiesPE htt…
16 May A reminder that school will be closing early on Wednesday 23rd May for all students at 12.15pm.
16 May Art Image of the Week by Year 8 student https://t.co/3UfSrJrqKa
St Edmund's Catholic School News
Latest St Edmund's School News
Bike security

FOSE needs your support for their exciting fundraising event

Key dates and events which are taking place during the summer term

Download your copy today!
Further Articles »
Latest School Calendar Events
Early Closure for all students

23

May

2018

12:15 pm - 3:00 pm
Summer Half Term

28

May

2018

School closed for the Summer Half Term (28th May - 1st June)
Reading Week

11

Jun

2018

KS3 students must remember to bring their reading books.