Examination Results



National Average


Class of 2015


Class of 2016


Class of 2017


Progress 8



0.0





0.4





(Top 10%)





0.5





(Top 5%)





0.83





(Top 2%)




Attainment 8



48.5





53.4





54.4





53




% Achieving C (Grade 4) in English and Maths



59%





77%





78%





77%





% Achieving Grade 5 in English and Maths




39%

N/A

N/A

57%

% Achieving EBAC





23%





28%





29%





32%





% of Students Continuing Education





94%





98%





98%





99%




As you may be aware, the Government has reformed and changed GCSE courses. This has also coincided with a different emphasis on how schools are measured and compared to other schools. Despite these changes, St Edmund's remains one of the top performing schools in the country. This reflects the school's 'Outstanding' grade for student achievement, which is based upon a consistent level of high performance.
We are extremely proud of all our staff and students who have worked incredibly hard to achieve outstanding results. (For example, last year we were the highest achieving school in the whole of Hampshire and Portsmouth for individual student progress (Progress 8). We had many students achieving the new grade 9 and were above the national average for the number of students who achieved the top grade.
Indeed, 27% of students achieved at least 1 A* grade. However, I am equally as proud of those students who achieved grades which reflected their own progress and commitment to learning. All students (100%) left with qualifications. This can only be achieved as a contribution of quality teaching, high standards, hard work and the whole support of the St Edmund's family.
Click here for current DfE Performance Table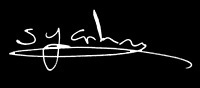 Mr S Graham, Headteacher