Democracy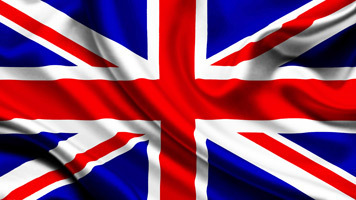 Preparing for life in Modern Day Britain, Statement on British Values:
St Edmund's Catholic School is an 11-16 Voluntary aided secondary school with 850 pupils on roll. It is situated in the inner city of Portsmouth with high levels of social deprivation and FSM6. The school has a high percentage of EAL (38.2%) but is still predominantly White British. The school was judged as 'Outstanding' in February 2016.
St Edmund's prepares students for life in modern Britain through their outstanding Spiritual, Moral, Social and Cultural development in school with a focus on fundamental British Values. The school strongly believes that promoting FBV has allowed a dialogue to explore difficult issues and improve ethos, attitudes and outcomes.
SMSC in school
The SMSC development of pupils is central to the Ethos that underpins all that takes place in school. This is evident in many ways:
Relationships that exist between all members of the community.
School display/visual learning environment.
Behaviour and attitudes.
Curriculum.
St Edmund's offers it students many fantastic opportunities to enrich their lifetime experiences.
Celebrating our Faiths
As a school we get together as a family to celebrate our Faiths at St John's Cathedral.
The Duke of Edinburgh's Award

The school is working with Motiv8 to guide, inspire and encouraging students within the school to participate in the Duke of Edinburgh Award programme. DoFE gives young people the chance to develop skills for work and life, fulfil their potential and have a brighter future.
UK Parliament Elections for Portsmouth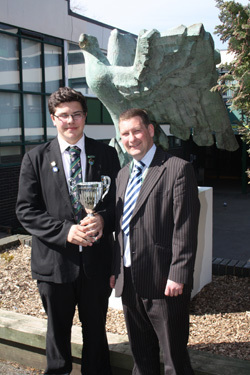 Between the 3rd February and 9th March 2014 students voted for the Portsmouth Youth Parliament.
George, who was in Year 11 at the time of voting, received 844 votes in an election at the city's schools to make him the Member of Youth Parliament for Portsmouth. The Portsmouth Youth Parliament make Portsmouth a better place for young people by:
Representing all young people in Portsmouth.
Enabling their voices to be heard.
Challenging stereotypes of young people.
Meeting the diverse needs of young people.
Creating a lasting and trusted structure to affect change.
Georges' election news was featured in The Portsmouth News. A copy of the news article can be found on link below:
OAP Party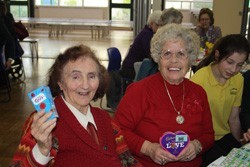 An annual celebration with our links from the community.
In March Year 8 students of St Edmund's Catholic School hosts its annual Senior Citizens party.
Every year at the start of the term the pupils of Year 8 gather to fundraise for their party, this involves efforts such as creating a money box, guessing the sweets in a jar, asking for donations, pupil/teacher penalty shootouts, bake offs and more, all of the funds raised are used to cover costs for the party, and all fundraising is pupil driven.
Our school invites local Parishes, previous party attendees and all of the Year 8 cohort's elderly family and friends to come along and join us for an afternoon of food and drink, with entertainment such as an old time sing along medley, bingo, raffle prizes and a whole host of pupil performances all free of charge.
Party guests were queuing up at the last event in March to get their seat as we hosted over 100 in our school hall where they enjoyed a menu of savoury and sweet delights including homemade sandwiches, cakes and scones amongst a variety of staple party snacks. Those Year 8 pupils who formed the Committee for the party also delighed in hosting a table each, getting to know their guests, assisting them during the party and enjoying their company and stories - not to mention the fruits of their labour in the form of food and drink!
The feedback from this event has been overhwhelmingly positive by guests, staff and pupils all reflecting the hard work of those involved on the day and behind the scenes. It is such a lovely time where we as a school can reach out into the wider community to provide an afternoon of fun to those around us. I would like to finish by quoting and echoing Mrs Lee (a party goer) when she says "Thank you so much for the wonderful party you gave us. Your school should be very proud of the way that Year 8 students conducted themselves as they were a credit to the school, and also their parents". Well done Year 8 - you were fantastic.