Exams & Revision Information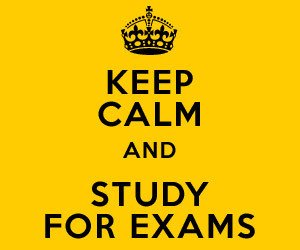 In the event of Severe Weather Conditions on the day of a Public Examination, please check this website for updates and advice.
If you have moved house since you have left the school please ensure you contact Mrs Robinson to update our records by email (see email address below).
Exam results cannot be emailed or faxed through to a student.
If you have any questions in regard to examination results please contact Mrs Robinson, Examinations Officer on 023 9282 3766 extension 216 (Monday to Friday, 9am to 3pm) or:
Information for Candidates
| Name | |
| --- | --- |
| Information for candidates - non-examination assessments.pdf | Download |
| St Edmund's Exam Information Guide.pdf | Download |
| No Mobile Phones.pdf | Download |
| Warning to Candidates.pdf | Download |
| Information for Candidates - Privacy Notice.pdf | Download |
| Information for Candidates - Written Exams.pdf | Download |
| Information for Candidates - Social Media.pdf | Download |
| Information for Candidates - On Screen Tests.pdf | Download |
| Information for Candidates - Coursework.pdf | Download |
| Information for Candidates - Controlled Assessments.pdf | Download |
Showing 1-10 of 10
Year 11 Information Documents
| Name | |
| --- | --- |
| Yr 11 Information evening 2018.pdf | Download |
Showing 1-1 of 1