Our Spiritual Journey 2018-2019
'Encouraging one another on our journey to Holiness' is the Spiritual theme for our school this term.
Pope Francis said that "Holiness is nothing other than charity lived to the full".
Our Chaplaincy Team and our St Vincent De Paul Group worked together and came up with the ideas of how to live this out in our daily lives. The Poster we designed depicts the 5 areas we will be focusing on during the year: 'Adoration and Prayer', 'Giving to Charity', 'Acts of Kindness', 'Pope Francis Says...', 'Education Links'. The first letter taken from each area spells 'Agape' which is the highest form of love, charity. During Tutor Prayer, assembly, and through various projects, we will be learning more about these areas and how to live this selfless-love each day within our school.
Come and join us on the journey to holiness through prayer and encouraging everyone you meet to be the best person that they can be.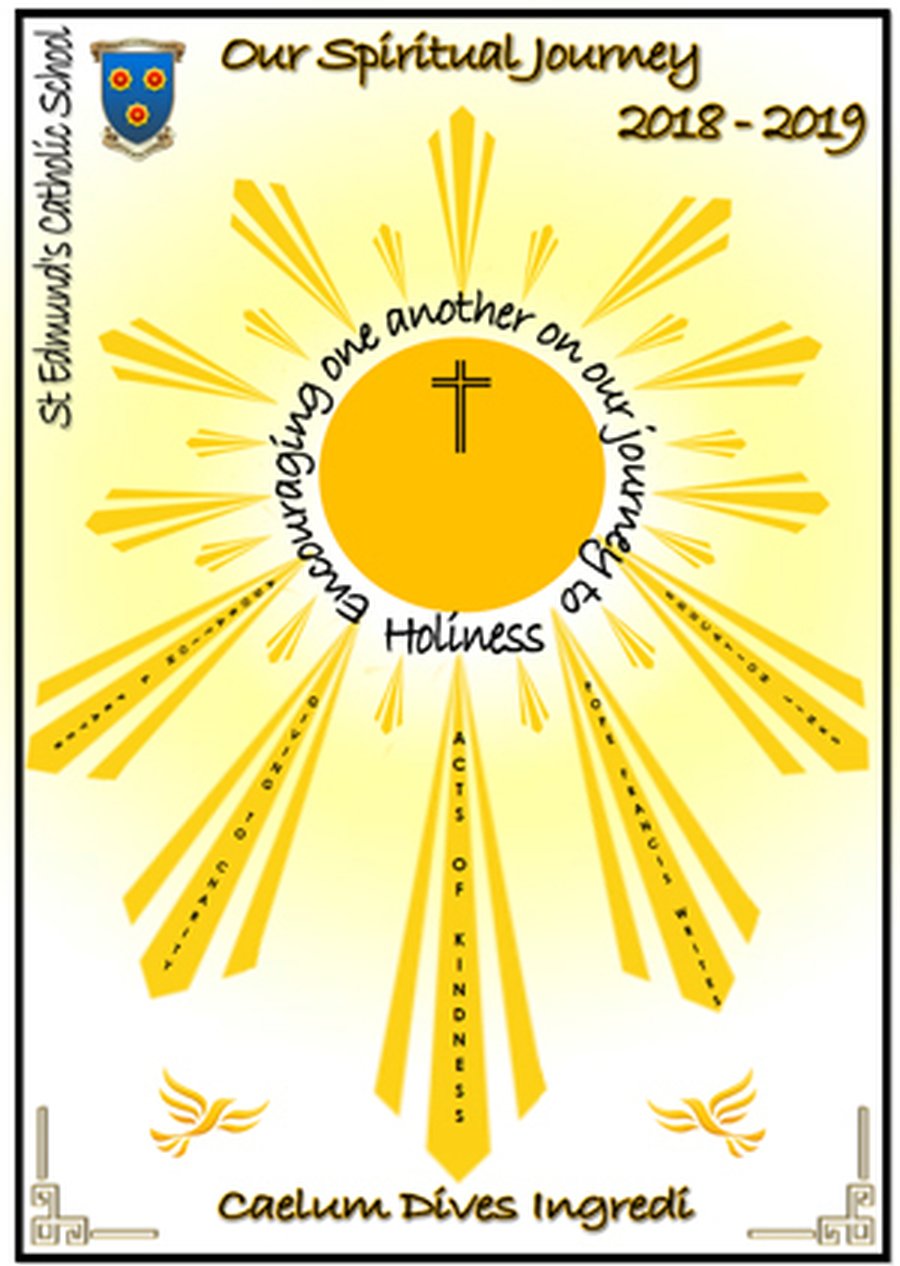 As we begin this day, help us to walk in your way.
Enable us to do small acts of love and kindness each and every day.
And through daily prayer, help us to listen to what you have to say.
Amen