Statements from the Headteacher
Last update: 2021-04-15

Should any families be impacted by Covid over this term or experience other similar problems please email:
Statement from the Headteacher (15th April 2021)
RE: Returning for the Summer Term
It was great that students returned last half-term and were able to resume learning in school. The vast majority of our children settled back in quickly and adapted well to wearing masks in class and the continued Covid-19 hygiene expectations.
As we look towards the final term of the year we must strive to return to the high standards/expectations/opportunities for our children. The minority of students that did struggle with social interactions and the need to conform/follow instructions will continue to receive sanctions/support to ensure standards are met. We will be seeking to run as many clubs/activities/events that are permitted and ensure that students have these wider educational experiences. As always, the deciding factor will be the guidance/direction we are given and the current levels of Covid-19 within our area.
From the latest information, rates of Covid-19 have continued to drop and are comparable to September. Having reviewed our risk assessment, we will continue to operate as prior to the Easter break. Masks in class will be compulsory until Wednesday 21st April 2021 then from Thursday 22nd April masks will be optional in classrooms when seated. All students should have completed two Covid-19 tests by this time. They are not required to be worn for practical work but are essential and compulsory when moving around the school buildings. Prior to students returning there are some important reminders to consider.
Home Testing
All students were issued with Covid-19 home testing kits prior to the holidays. Whilst some families may have 'had a break' from this over Easter it is essential that ALL students complete a test on Sunday 18th April prior to returning and again on Wednesday 21st April 2021. This should be reported on the Government Website https://www.gov.uk/report-covid19-result AND the school results form. If all students and staff test prior to returning then there is limited chance of the Covid-19 infection being spread. If families/individuals do not test and the infection comes into school then this will impact on others by families having to isolate. Students should then continue to test each Sunday and Wednesday.
Child Sickness
There were a number of occasions last half-term when children were sent into school after telling their parents/carers that they were feeling ill and even had Covid-19 like symptoms. Fortunately, no positive cases resulted. However, it is essential that you err on the side of caution and not send your child into school if they are ill. There will undoubtedly be more upset tummies/illness as is always the case when children return from the holidays after a break.
Punctuality
Having staggered the timings of the day to ensure less 'mixing' of year groups. It is frustrating when students arrive late. Please ensure that your child arrives for the start of registration. This is 8.20am for Years 7, 8 & 9 and 8.30am for Years 10 and 11.
Uniform
This was amazing last half-term and we encountered very few issues. Now that shops are open this should become a little easier. Please inform your child's Head of Learning if there are any issues relating to uniform. A reminder that hair must be kept clean and tidy. Hairstyles should be appropriate and not contain exaggerated colours, styles or adornments. No unnatural coloured braiding/weaves/dreadlock braiding beads or metal cuffs or extensions allowed. Hair which is shaven should be no shorter than grade 2 and equal throughout. Hair with shaved head designs and undercuts are NOT permitted. Make-up, nail varnish and conspicuous hairdressings are NOT permitted. These are not suitable for School. Badges are NOT permitted, with the exception of those awarded by the School.
Jewellery continues to be an issue with students wearing very expensive items to school. All jewellery is confiscated and returned at the end of the week. Exceptions are made for a watch and/or crucifix to be worn underneath the shirt. A maximum of one small gold/silver stud earring may be worn in each earlobe. Multiple stretched/bars/dangly earrings/facial piercings/body piercings and stretchers are NOT permitted.
Finally, I would like to thank you all for your support and hope that you had an enjoyable Easter. We are looking forward to student returning on Monday 19th April 2021 (Week B).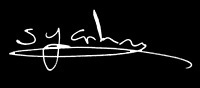 Mr S Graham
Headteacher
Click here to view the full statement
Statement from the Network Manager (11th January 2021)
During these unprecedented times we, as a school community will continue to support our children as much as possible with home learning during the lockdown.
Working with Government provisions we are able to offer the following help to students to enable them to take part in the Home Learning schedule that has be set up by the school.
Although we aim to support all our children the majority of the offers are targeted at disadvantaged families or students who do not have fixed broadband at home, cannot afford additional data for their devices or are experiencing disruption to their face-to-face education.
Forgotten Password or Account Issues
Passwords can be reset by emailing homelearning@saintedmunds.org.uk , we endeavor to reset these as soon as possible once we have received them, we will email back a password for you to use. Please provide the username for your child or full name and their tutor group.
Device Loan
We have a number of devices available should you not have access to one, these devices come preconfigured with Teams and just need connecting to your home Wi-Fi. These are on a first come first served basis and are only if you have no adequate provision to take part in Home Learning. To request a device please email homelearning@saintedmunds.org.uk which your child's details
Vodafone Data Sims
We have a number of data only Sims cards provided to us from Vodafone. These allow you to replace the Sim Card in your phone/device and use it as a mobile 4g hotspot. These are useful if you have no fixed broadband and limited data allowance. These provide 30GB of data for 90 days, if you require one of these Data Sims please email homelearning@saintedmunds.org.uk if you wish to take up this provision.
Free Mobile Data Increase on your phone
The School through the Government is able to offer a data increase on your personal phone with certain carriers to use as a mobile hotspot to facilitate home learning. If you are with one of the following providers and wish to take up this offer please email homelearning@saintedmunds.org.uk with the name of the mobile phone account holder, the number of the mobile requiring the increase and the name of the network (for example Three). The DfE will then apply for the increase, once the increase has been approved the provider will send a text to the account holder. The following carriers who are taking part in this scheme:- Three, Smarty, Virgin Mobile, EE, Tesco Mobile, Sky Mobile and O2.
Mobile Wi-Fi Dongle
We are in receipt of a small number of Wi-Fi dongles with data available, this device will allow you to setup a mobile hotspot to be able to access Home Learning on the internet. If you wish to apply for one of these devices please email homelearning@saintedmunds.org.uk.
Help Documents/Teams
A number of help documents are available on the school website. These can be found by clicking on Technical Help on the school website or typing https://www.saintedmunds.org.uk/help . For non-technical enquiries about the general usage of Teams please contact our Teams teaching expert
Mr. Hughes: rhughes@saintedmunds.org.uk.
Please be assured that the school is doing everything it can to ensure that all our students are able to maintain full access to their education during this current lockdown. If you have any questions or require any further advice please do not hesitate to email me directly at iwhite@saintedmunds.org.uk.
Mr I White
Network Manager
Previous Statements from the Headteacher
| Name | |
| --- | --- |
| All parents re Coronavirus 30 June 2020.pdf | Download |
| All parents re Coronavirus March 2020.pdf | Download |
| All Parents re Covid Update 081220.pdf | Download |
| All Parents re Covid Update 091220.pdf | Download |
| All Parents re Covid Update 211020.pdf | Download |
| All Parents re Covid Update 240221.pdf | Download |
| All Parents re Covid Update Next Steps 120321.pdf | Download |
| All Parents re Current Operation and Forward Planning 290121.pdf | Download |
| All Parents re New Lockdown and Changes to Arrangements 050121.pdf | Download |
| All Parents re Returning back to school 270820.pdf | Download |