Statements from the Headteacher
Last update: 2021-11-29

Should any families be impacted by Covid over this term or experience other similar problems please email:
Statement from the Head (29th November 2021)
Covid: New Guidelines
Following the Government's announcement on Saturday and new information received over the weekend, I am now writing to inform you of how we will continue to operate as safely as possible whilst not detracting from the educational experiences of our children.
For the last 3-weeks of term we will be operating the following:
Increasing hand washing/gel use.
Increasing the wiping of tables/equipment between lessons.
Wearing masks in corridors and communal areas (unless exempt).
Masks in classrooms will remain optional.
Reducing the numbers of visitors to school. This will continue to be by appointment only.
ALL visitors to the school will be required to wear masks (unless wearing exemption badge).
Reviewing all events and holding them in the safest way.
Issue students/parent advice and guidelines in relation to online learning (should this be required).
The relatively low levels of Covid amongst staff/students indicate that we should be confident in how we are all operating as safely as possible. As I am sure you are aware, we have continued with a split break approach and open door/window policy which has had a positive impact for students.
The Government have also indicated the requirement for all students to be tested prior to returning after the Christmas break. This will unfortunately result in a staggered return in January. I will update you with further information prior to the end of term.
It is essential that students continue to test at home twice a week (Sunday and Wednesday) and report the result on the student link.
Thank you for your continued support.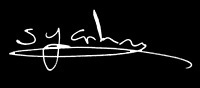 Mr Graham
Headteacher
A reminder that all students should continue to be tested every Wednesday and Sunday and report the results on the student link. If the LFT is positive please email the text/email notification to covid@saintedmunds.org.uk and then book a PCR. Only the student who is positive should isolate until the result of the PCR is received. Please email covid@saintedmunds.org.uk the result of the PCR whether negative or positive.
Covid-19 Guidance for Return (Updated 1st September 2021)
Stage 1: First Two Weeks:
- Masks are optional in all classrooms.
- Masks are compulsory in corridors for all students and staff.
- Any student who is exempt from wearing a mask should wear a lanyard at all times.
- Continue to regularly wash hands or use hand gel. This will be compulsory during morning registration.
Stage 2: Week Three until end of Half-Term:
- Masks will be optional in classrooms and corridors for staff/students who are testing twice weekly at home.
- Staff/students who are opting not to test must continue to wear masks.
- Continue with hand sanitisation.
- Any student who is exempt from wearing a mask should wear their lanyard at all times.
Previous Statements from the Headteacher
| Name | |
| --- | --- |
| All Parents Covid Update 291121.pdf | Download |
| All parents re Coronavirus 30 June 2020.pdf | Download |
| All parents re Coronavirus March 2020.pdf | Download |
| All Parents re Covid Update 081220.pdf | Download |
| All Parents re Covid Update 091220.pdf | Download |
| All Parents re Covid Update 211020.pdf | Download |
| All Parents re Covid Update 240221.pdf | Download |
| All Parents re Covid Update Next Steps 120321.pdf | Download |
| All Parents re Current Operation and Forward Planning 290121.pdf | Download |
| All Parents re New Lockdown and Changes to Arrangements 050121.pdf | Download |