Statements from the Headteacher
Last update: 2021-03-12

Should any families be impacted by Covid over this term or experience other similar problems please email:
Statement from the Headteacher (12th March 2021)
Returning to School – Next Steps
I am writing to update you on the progress we have made and the next steps in relation to testing and our aim of continuing 'normal learning' here St Edmund's.
At the point of writing we have carried out over 2,000 Lateral flow tests, with all year groups now having been tested twice. To date we have had only one positive test result. This has unfortunately resulted in a small number of students being required to isolate. Whilst this is disappointing, we are reassured that the current risk of Covid transmission is very low. That said it is entirely possible that we will see other positive cases that may come through family links or mixing outside with other members of the community.
It is essential that students are following social distancing/travel guidelines and are taking care when travelling to and from school. More importantly, students must not meet up with other students until lockdown rules are indicated to change on the 29th March when the government are looking to continuing easing limits on seeing friends and family, allowing people to decide on the appropriate level of risk for their circumstances and the 21st June when it is hoped that the government will remove all legal limits on social contact. The current guidelines state:
Meeting others
You may leave your home for exercise or to visit a public outdoor place for recreation. This must be on your own, with your household or support bubble or with one other person when in a public outdoor place. You should minimise the time you spend outside your home for this, and you should not travel outside your local area. Stay 2 metres apart from anyone not in your household or support bubble and follow the guidance on how to stop the spread of coronavirus at all times.
We have had to unfortunately speak to a small number of students in relation to meeting up with other non-school St Edmund's students. Making them and their families aware of the risk it possesses to maintaining 'face to face' in-school learning and the fact that it is breaking the law.
Moving to Home Testing
As of next week, we are in a position to move to home testing for both students and families. All students will be given a tutorial on how to carry out the test at home on Wednesday 17th March during an extended tutor time. During this session we will also distribute two packs of tests, which is enough to last for three weeks. The tests are the same as we have been using in school and the ones that staff have been using since half-term. These are the lateral flow tests (LFD) and are relatively simple to do once you get into the routine.
Students should test twice a week on a Wednesday and a Sunday. Ideally, they should not eat or drink 30-minutes prior to completing the test. All results must be recorded through the NHS track and trace system (including negative ones). An updated booklet describes how to do this as well as to how to carry out the test from start to finish. Further information and the NHS privacy notice can be found here.
We would also like families to complete the school online form to inform us that the test has been completed and is a negative result (Pray be to God). Should the test be positive you must contact the school urgently via covid@saintedmunds.org.uk with a copy of the positive text result email and the name/tutor group of the student. You must then get a full PCR test through https://www.gov.uk/get-coronavirus-test.
Families who wish to have the test themselves may collect test kits from Eldon Car Park, Southsea, PO1 2DJ or Unit 9 North Harbour Road, Cosham, PO6 3TL between 1.30pm and 7pm. You do not need to make an appointment. Further information is available via Portsmouth City Council on their testing page. These are the same lateral flow tests that students will be taking and I strongly recommend them to you. It is important that individuals within a family use tests from their own packs only.
Finally, I would like to say well done to our children for the way in which they have returned to school. It is frightening how much so many of them have changed in the last 12 weeks of lockdown. They have adapted amazingly to masks and have remembered the vast majority of procedures we introduced when they returned in September. We are incredibly proud of them. I would also like to say a huge thank you to parents and staff who volunteered to help with the testing centre. To get to this stage has been a mammoth task involving a huge amount of time and resources. However, it is totally worth it to have the children here and see them working hard and playing again at breaks.
Should you have any concerns about your child please do not hesitate to contact their Head of Learning or tutor. If your child is ill at all, then err on the side of caution and keep at home until they are fully well. If they have Covid symptoms then you must keep them at home should book a PCR test https://www.gov.uk/get-coronavirus-test
Thank you for your continued support.
'I can do all things with the help of God who strengthens me.' Philippians 4:13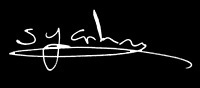 Mr S Graham
Headteacher
Click here to view the full statement
Statement from the Network Manager (11th January 2021)
During these unprecedented times we, as a school community will continue to support our children as much as possible with home learning during the lockdown.
Working with Government provisions we are able to offer the following help to students to enable them to take part in the Home Learning schedule that has be set up by the school.
Although we aim to support all our children the majority of the offers are targeted at disadvantaged families or students who do not have fixed broadband at home, cannot afford additional data for their devices or are experiencing disruption to their face-to-face education.
Forgotten Password or Account Issues
Passwords can be reset by emailing homelearning@saintedmunds.org.uk , we endeavor to reset these as soon as possible once we have received them, we will email back a password for you to use. Please provide the username for your child or full name and their tutor group.
Device Loan
We have a number of devices available should you not have access to one, these devices come preconfigured with Teams and just need connecting to your home Wi-Fi. These are on a first come first served basis and are only if you have no adequate provision to take part in Home Learning. To request a device please email homelearning@saintedmunds.org.uk which your child's details
Vodafone Data Sims
We have a number of data only Sims cards provided to us from Vodafone. These allow you to replace the Sim Card in your phone/device and use it as a mobile 4g hotspot. These are useful if you have no fixed broadband and limited data allowance. These provide 30GB of data for 90 days, if you require one of these Data Sims please email homelearning@saintedmunds.org.uk if you wish to take up this provision.
Free Mobile Data Increase on your phone
The School through the Government is able to offer a data increase on your personal phone with certain carriers to use as a mobile hotspot to facilitate home learning. If you are with one of the following providers and wish to take up this offer please email homelearning@saintedmunds.org.uk with the name of the mobile phone account holder, the number of the mobile requiring the increase and the name of the network (for example Three). The DfE will then apply for the increase, once the increase has been approved the provider will send a text to the account holder. The following carriers who are taking part in this scheme:- Three, Smarty, Virgin Mobile, EE, Tesco Mobile, Sky Mobile and O2.
Mobile Wi-Fi Dongle
We are in receipt of a small number of Wi-Fi dongles with data available, this device will allow you to setup a mobile hotspot to be able to access Home Learning on the internet. If you wish to apply for one of these devices please email homelearning@saintedmunds.org.uk.
Help Documents/Teams
A number of help documents are available on the school website. These can be found by clicking on Technical Help on the school website or typing https://www.saintedmunds.org.uk/help . For non-technical enquiries about the general usage of Teams please contact our Teams teaching expert
Mr. Hughes: rhughes@saintedmunds.org.uk.
Please be assured that the school is doing everything it can to ensure that all our students are able to maintain full access to their education during this current lockdown. If you have any questions or require any further advice please do not hesitate to email me directly at iwhite@saintedmunds.org.uk.
Mr I White
Network Manager
Previous Statements from the Headteacher
| Name | |
| --- | --- |
| All parents re Coronavirus 30 June 2020.pdf | Download |
| All parents re Coronavirus March 2020.pdf | Download |
| All Parents re Covid Update 081220.pdf | Download |
| All Parents re Covid Update 091220.pdf | Download |
| All Parents re Covid Update 211020.pdf | Download |
| All Parents re Covid Update 240221.pdf | Download |
| All Parents re Covid Update Next Steps 120321.pdf | Download |
| All Parents re Current Operation and Forward Planning 290121.pdf | Download |
| All Parents re New Lockdown and Changes to Arrangements 050121.pdf | Download |
| All Parents re Returning back to school 270820.pdf | Download |